Border Patrol Agent Killed in Southern Arizona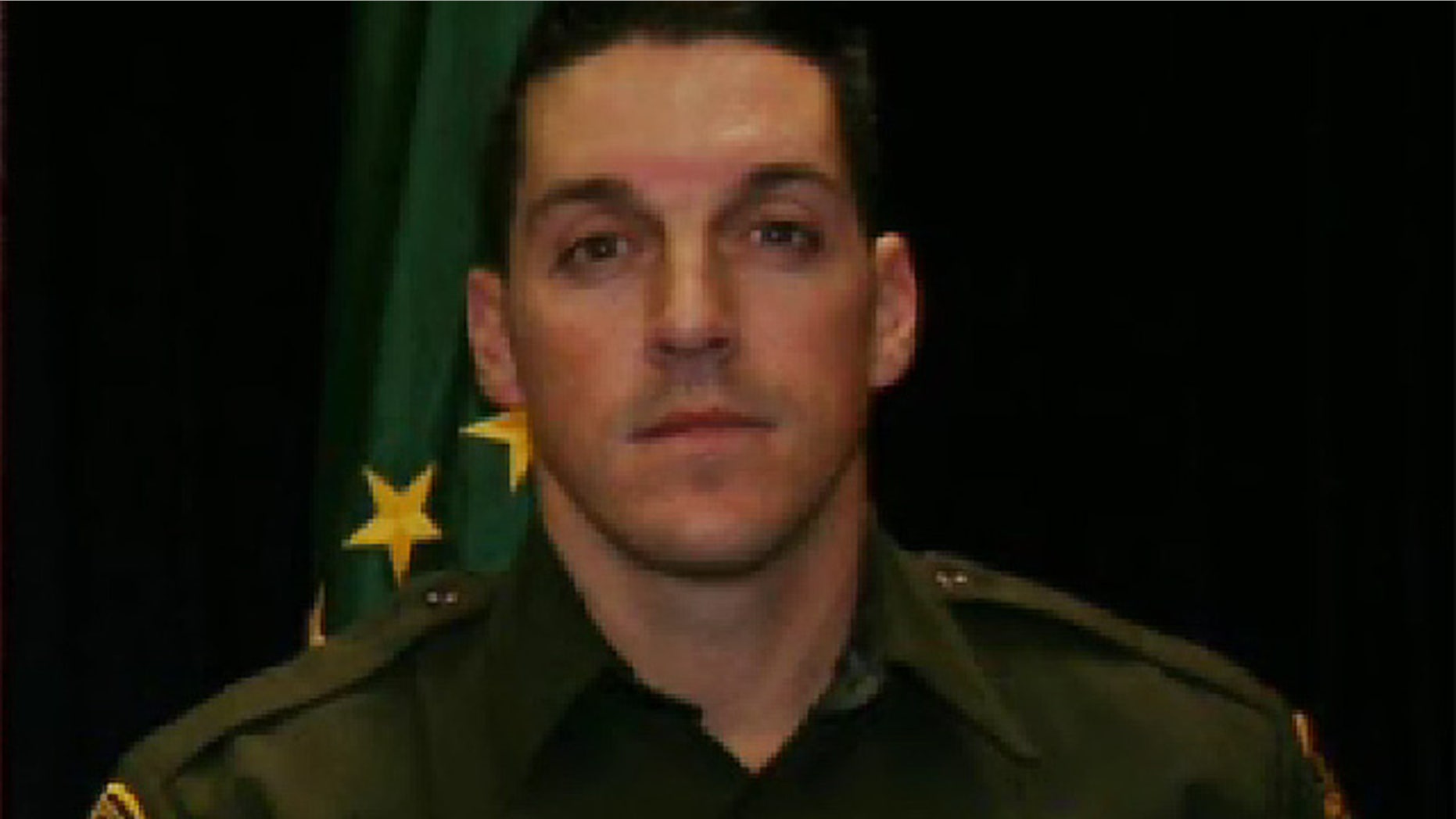 TUCSON, Ariz. -- Authorities continue to comb the rugged southern Arizona terrain during the manhunt for a suspect they say was involved in the deadly gunfight that claimed the life of a U.S. Border Patrol agent late Tuesday night.
"I assure you, that every effort will be extended to bring that suspect into custody," said Richard Barlow, the Border Patrol deputy chief of the Tucson Sector
Agent Brian A. Terry was gunned down the frenzied shoot out that involved a cadre that robs illegal immigrants--vulnerable targets-- as they cross the border. One of the suspects was injured during the shoot out and taken into custody, said Barlow. Three more suspects were later apprehended.
"This is a stark reminder of the realities that we face every single day," said Barlow, who wore a black band over his yellow shield at a press conference. "There are people out there that wake up every single day with nothing else on their minds than to harm citizens of this country and our way of life."
The FBI and the Santa Cruz County Sheriff's Office are performing a joint investigation near Rio Rico, Ariz.
Prior to the shooting, Terry was waiting with three other agents in a remote area north of Nogales, said T.J. Bonner, the council president of the National Border Patrol . A CBP spokesman would not confirm that account.
Terry, 40, a former Marine, was  a member of U.S. Customs and Border Protection's special response team.
The last fatal shooting of a Border Patrol agent was on July 23, 2009, when Robert Rosas, 30, was killed by unidentified assailants while responding to suspicious activity in a known smuggling corridor near Campo, Calif., CBP officials said.
Homeland Security Secretary Janet Napolitano said the killing is an "unconscionable act of violence," according to a statement released Wednesday. She had planned earlier this week to visit the region on Friday, but will apparently move her trip up a day because of the shooting, the Arizona Republic reports.
In May, President Obama authorized the deployment of up to an additional 1,200 National Guard troops to the Southwest border to provide support for surveillance, reconnaissance and narcotics enforcement to augment CBP and U.S. Customs and Immigration (ICE) authorities already in place. Those deployments began on Aug. 1. Obama also requested $600 million in supplemental funds for enhanced border protection and law enforcement activities.
"Over the past year and a half, this administration has pursued a new border security strategy with an unprecedented sense of urgency, making historic investments in personnel, technology and infrastructure," Napolitano said in a statement released on July 19.
"These troops will provide direct support to federal law enforcement officers and agents working in high-risk areas to disrupt criminal organizations seeking to move people and goods illegally across the Southwest border," the statement continued.
Napolitano also announced in July that more than $47 million in fiscal year 2010 Operation Stonegraden grants for the Southwest border states to support law enforcement personnel, overtime and related costs. Nearly 80 percent of the funding will go to Arizona, California, New Mexico and Texas, up from 59 percent in 2008.
FoxNews.com's Joshua Rhett Miller, Edmund DeMarche and The Associated Press contributed to this report.