Booby trap on bike path in Portland injures bicyclist; 3 men arrested, police say
A woman bicycling in Oregon's largest city was injured Friday after a booby trap was set up on a popular walking and bike path, which led to the arrest of three men, according to officials.
The Portland Police Department said in a news release that officers received a report around 10:53 p.m. of an injured person on the Interstate 205 Multi-Use Path, and arrived at the scene to find an injured woman.
During the investigation, officers learned that the woman was traveling north when she became "entangled and injured" by material that was strung across the path.
"As an officer canvassed the area, he located woven string that spanned the path just south of Southeast Division Street," police said.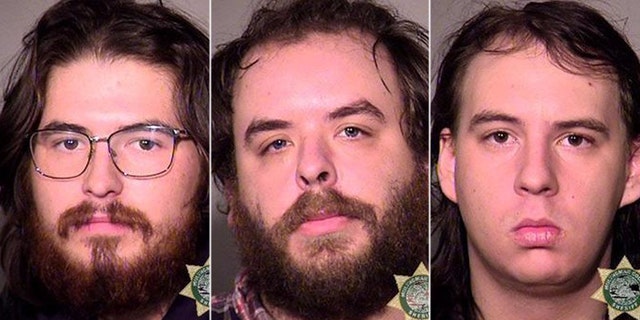 Officers in the area found three men who were believed to have positioned the woven string across the path. Justin J. Jones, 23, Antonio R. Tolman-Duran, 27, and Dakota E. Murphy, 21, were arrested and face charges of assault and reckless endangering. All three have since been released from jail.
ARIZONA GIRL, 11, STOPS WOULD-BE KIDNAPPER BY ASKING FOR 'CODE WORD,' POLICE SAY
The woman, who was riding the bike at the time, told FOX12 she was going downhill when next thing she knew the strings wrapped around her eyes, chin, and neck.
"It like hot and I could actually feel the pieces unraveling across my face," Carlene Ostedgaard said.
Ostedgaard told FOX 12 she knew right away to put her head down and let her helmet protect her, and she managed to stay upright on her bike and not fall.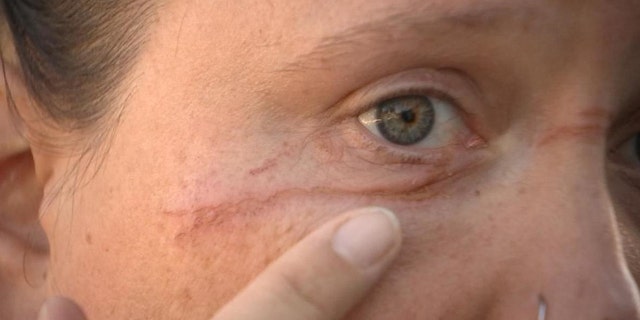 "I was crying, it was like this feeling of sadness and despair that like human beings would do this," she said. "But then upon reflection, it's like there are a lot of hurt people and I just happened to be the one in the way."
Other cyclists who use the path told FOX12 they're always on the lookout because the incident on Friday was not the first time they had heard of people setting traps along the route.
"This is kind of just the reality of riding the multi-use paths around here," cyclist Rob Dolan said.
Portland Police have asked the public to notify the department or the park rangers to investigate if they spot any safety hazards on a bike path.