Body of missing Colorado woman found at husband's place of work, police say
The body of a pregnant Colorado mom who was killed along with her young daughters was recovered Thursday at the place of work of Chris Watts — the woman's husband, the children's father and the man accused of killing them all.
The Colorado Bureau of Investigation said authorities found the body of 34-year-old Shanann Watts three days after she was reported missing. Her body was found on the property owned by Anadarko Petroleum, where her husband worked.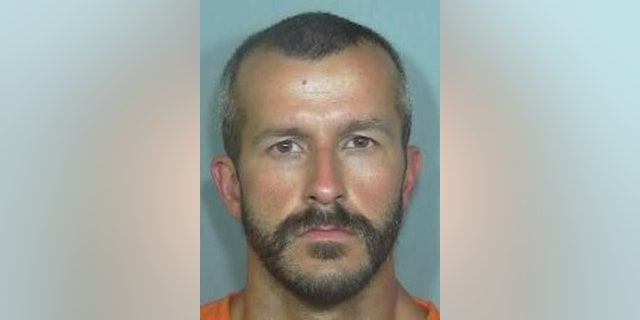 John Camper, director for the Colorado Bureau of Investigation, said cops have strong reason to believe they know where the bodies of her two daughters, 3-year-old Celeste and 4-year-old Bella, may be and are trying to recover them.
"This is absolutely the worst possible outcome that anyone could imagine," he said. "As horrible as this outcome is, our role now is to do everything we can to determine exactly what occurred."
Chris Watts, 33, has reportedly admitted to killing his wife and their two daughters. He is being held in the Weld County Jail on three counts of first-degree murder and three charges of tampering with physical evidence. He is due in court on Thursday afternoon.
District Attorney Michael Rourke said charges could be filed by Monday afternoon. It wasn't immediately known if Watts had an attorney.
It was unclear if Watts could face charges in connection with the fate of his unborn child.
Shanann Watts, who was 15 weeks pregnant, and her two daughters were reported missing Monday after she didn't show up for a doctor's appointment and didn't answer her phone. A friend called police, who found her cellphone, purse and keys inside the home during a welfare check.
On Wednesday, as the FBI and the Colorado Bureau of Investigation were brought in to help with the search, Chris Watts told reporters he was traumatized by the disappearance and was hoping for his family's safe return.
He told The Denver Channel he wanted his wife and children back, adding they were "his life" and their "smiles light up my life."
Hours later, police executed a search warrant at the Watts home. Investigators were seen removing bags of evidence and towing a pickup truck from the scene, FOX31 reported.
Police tweeted early Thursday that Watts was placed in custody.
Rourke said Thursday that the affidavit for a warrant-less arrest was sealed by a judge at their request. Once charges are formally filed against Watts, they will request it be unsealed and be made a public record.
Law enforcement officials told The Denver Channel that Watts had confessed to killing his family.
In his interview with The Denver Channel on Wednesday, the man said he had an "emotional conversation" with his wife the night before she vanished, but he didn't elaborate as to the subject or if it developed into an argument.
Shanann Watts' Facebook account paints a portrait of a happy family, with a constant feed of photos and videos of her family, friends and herself. Her comments are typically upbeat and say how happy she is, whether she's running errands, playing with her kids or promoting a health program.
She posted a photo on June 19 of some texts with her husband after sending him a sonogram. He replied that he loved the baby already. She posted: "I love Chris! He's the best dad us girls could ask for."
Shanann Watts moved to Colorado from North Carolina with her husband in 2012, according to property records and her social media accounts.
Anadarko spokeswoman Jennifer Brice confirmed to The Denver Channel that Chris Watts was employed at the company.
"We are heart-broken by this, and our thoughts and prayers are with the loved ones and friends of the Watts family. We will continue to support law enforcement in its investigation," Brice said.
Frederick is about 28 miles north of Denver.
The Associated Press contributed to this report.