Body found near where San Francisco 49ers fan vanished following game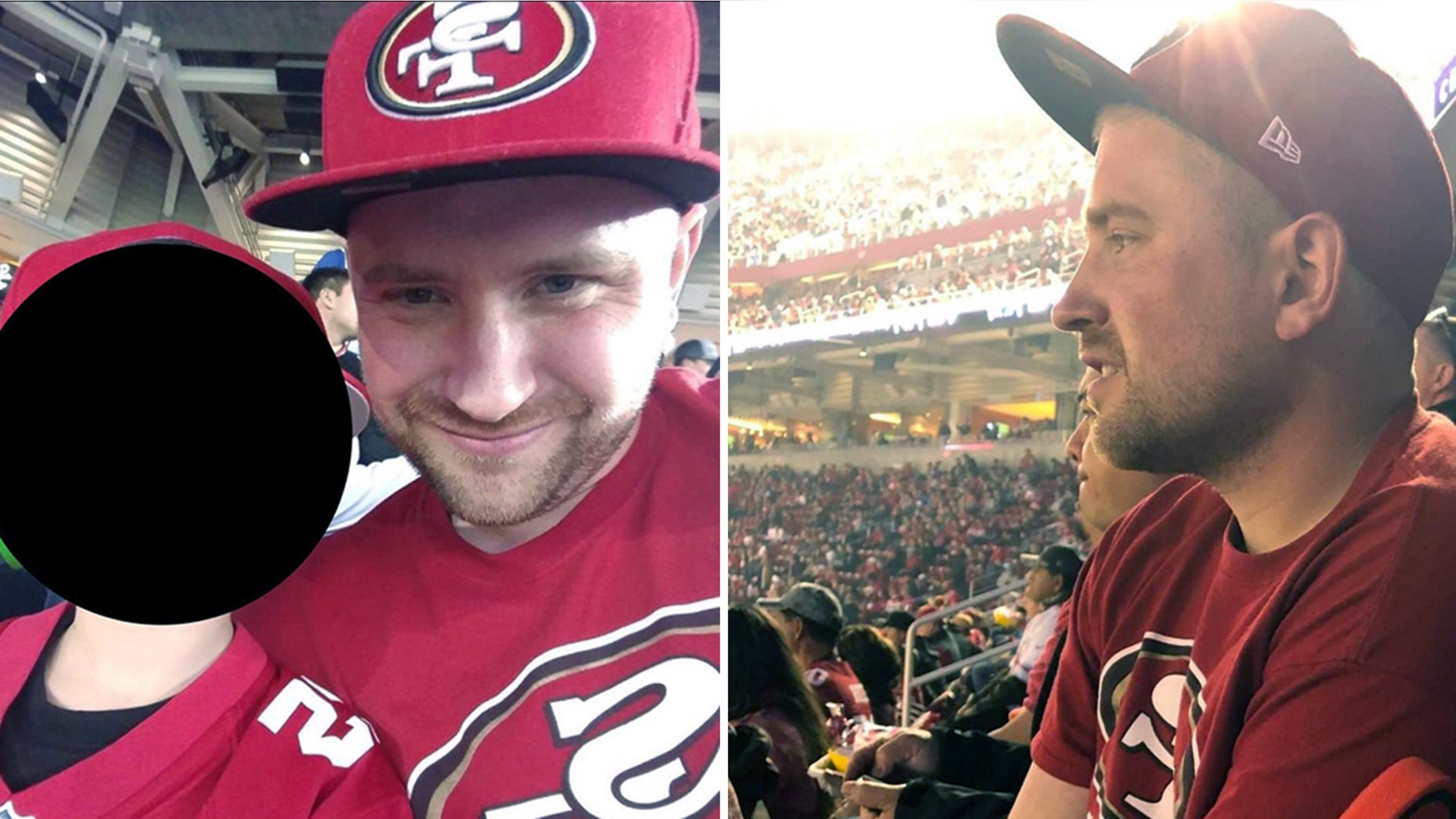 The case of a missing San Francisco 49ers fan took an ominous turn Saturday when a man's body was found near where the fan was last seen.
Ian Powers, 32, was attending the 49ers' Monday night matchup against the New York Giants at Levi's Stadium in Santa Clara with his girlfriend, Chelsea Robbins, and Robbins' two children. Late in the game, Powers told Robbins that he had to use the bathroom and left their seats.
As the game ended, Powers and Robbins spoke on a video call as they tried to find a place to meet. However, Powers' phone died and the call was disconnected.
"He had the car keys," Robbins told KTVU on Thursday. "I just thought he would have made it back to the car once he figured out we couldn't find each other."
Santa Clara police tracked Powers' phone to the parking lot, where his car was found abandoned and with no sign of foul play. On Thursday, authorities released video showing Powers walking across a pedestrian footbridge toward the parking lot.
"It's apparent from the video he's able to walk somewhat normally," Santa Clara police captain Wahid Kazem told KTVU. "He's not staggering. Or falling. Or needing to lean on things." The captain added that investigators had examined the video call Powers made to his girlfriend and were unable to determine where he was during the conversation.
"The backdrop with the buildings and the signage is not clear enough," Kazem said.
The body found at the Alviso Marina in San Jose has not been formally identified. Police have not said whether the man was wearing the clothes -- red hat, red shirt, and jeans -- that Powers was wearing when he was last seen.