Body found in Arkansas River in June identified as Colorado treasure hunter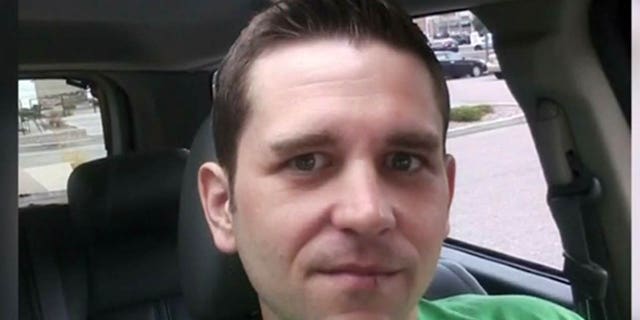 The remains of a risk-taking treasure hunter who vanished in June searching for $2 million in buried gold have been identified, authorities said.
Eric Ashby was presumed to have drowned in a rafting accident on the Arkansas River in Colorado last June, Fox 21 Colorado Springs reported. A month later a body was found downstream. Last week, a local coroner announced that the body had been positively identified as Ashby's through DNA.
Friends said Ashby, 31, of Colorado Springs, died searching for author Forrest Fenn's hidden treasure.
Thousands of adventurers have taken up the challenge of trying to find the treasure that Fenn claims he buried somewhere in the Rocky Mountains. He says the clues to its whereabouts are contained in a cryptic poem in his memoir, "The Thrill of the Chase."
HUNT FOR AUTHOR'S TREASURE CHEST 'OUT OF CONTROL'
Ashby friend Bridget Dandaraw-Seritt told KRDO-TV in August that the day of the accident Ashby and four others went out specifically to retrieve the treasure. Ashby believed he knew where it was buried.
"They were going to bring it home that day," she said.
Two other Coloradans have died searching for the treasure.
In 2016 searchers spent weeks looking for 54-year-old Randy Bilyea, of Broomfield, who disappeared in New Mexico's rugged backcountry while hunting for the gold. His remains were eventually found months later.
Last June, Paris Wallace, a 52-year-old pastor from Grand Junction, disappeared while also searching for the treasure in New Mexico. His body was found days later.
A week later Ashby would disappear.
After Wallace vanished, New Mexico's top cop urged the 86-year-old Fenn to end the treasure hunt, saying that the qet-rich quest was putting lives at risk.
"That is an option, but I have not made a decision yet," Fenn, of Santa Fe, N.M., said at the time when contacted by Fox News. "Today I have received over 200 emails urging me to not call off the hunt, and two that think I should."
BURIED TREASURE IN NEW MEXICO MAY HAVE CLAIMED 2ND LIFE; FOUNDER RETHINKS STUNT
Fox 21 reported that three others in the raft also fell into the river, but they made it out safely, while Ashby was swept away in the current.
Two of the rafters told Ashby's friends they saw him alive, hanging on a rock. They said they panicked, and left without trying to help or call authorities. They weren't notified for more than a week.
The Ashby family is now pushing for a "duty to report" law in the Colorado Legislature that would require anyone to call 911 if someone is in trouble.
Ashby's father expressed relief that his son's body had been identified in an interview KRDO aired Saturday.
"Nobody deserves not to know and when it came back positive for Eric, of course I was shattered. He's been my lifeline," Paul Ashby said.

"It takes a load off of me. It puts something back in my heart that was lost when you figure you may never know," he added.