Body cam footage shows Oklahoma deputy rescuing driver from burning car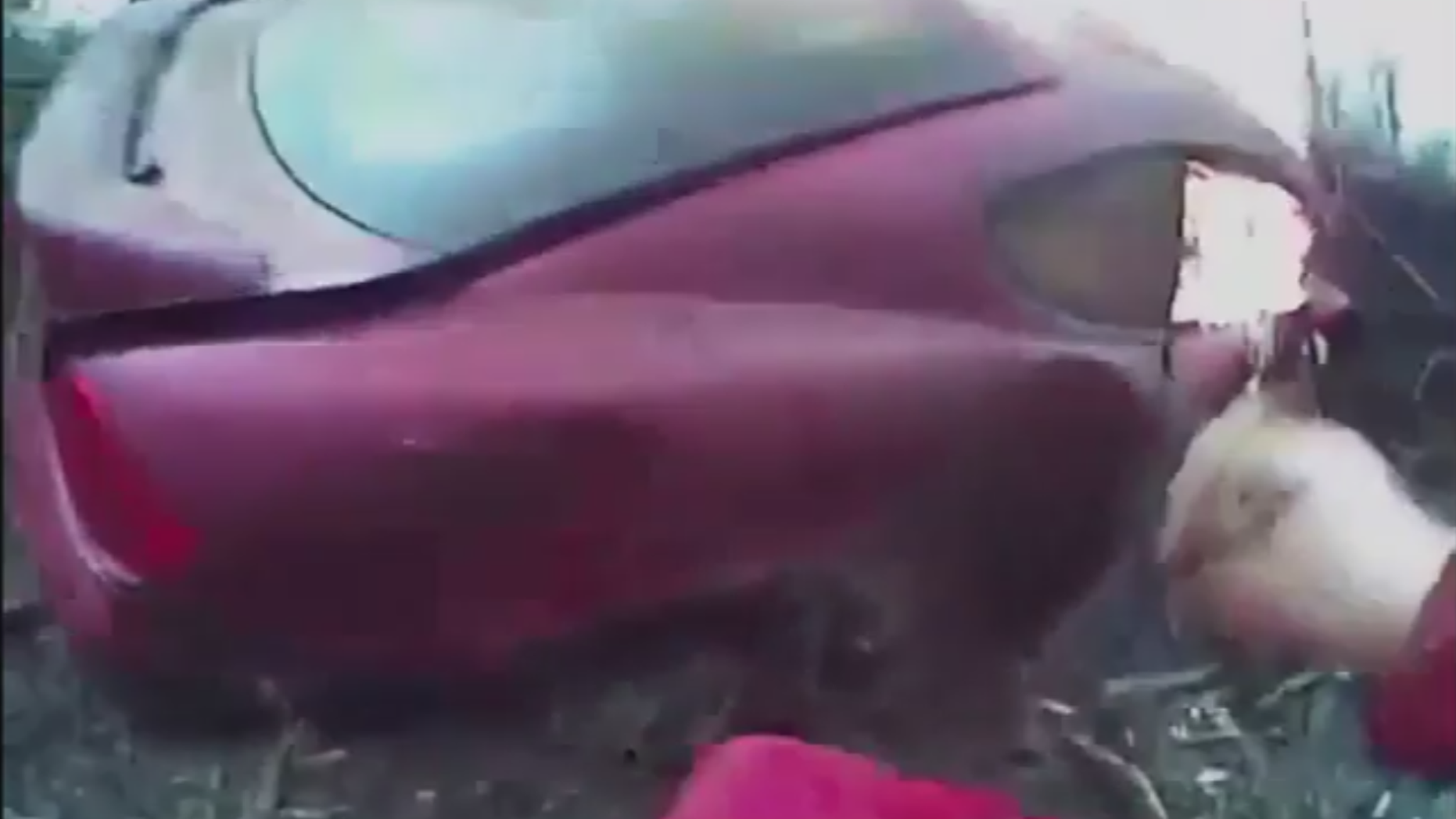 An Oklahoma deputy is being hailed as a hero after saving the life of a driver from a burning car. His actions were all caught on camera.
BRAVE COPS RESCUE DRIVER TRAPPED IN BURNING CAR
According to authorities, deputies from the Washington County Sheriff's office were called to an injury accident. Right after this, dispatchers told responding deputies that the car was on fire and that the driver was trapped.
DRAMATIC RESCUE FROM BURNING CAR CAPTURED ON BODY-CAM VIDEO
Deputy Carey Duniphin was reportedly the first deputy to arrive on the scene and rushed to the burning car. The deputy noticed the driver's leg was injured, meaning he would not be able to walk away from the crash site.
He then helped the driver, by dragging him by the shirt away from the flames.  The man was then airlifted to a Tulsa hospital.