Body believed to be missing Duke University student found in Massachusetts woods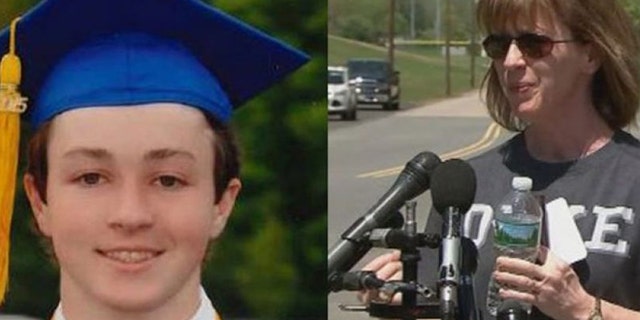 Search crews have located the body believed to belong to a missing 20-year-old college student Saturday, bringing the extensive seven-day search to a sad end.
Michael Doherty, a Duke University student, was reported missing by his parents Sunday afternoon when they found that he hadn't returned home from a house party the night before. Doherty left the party on Phyllis Lane early Sunday morning, which was at the height of a Nor'easter that was pelting the area with heavy rain and strong wind.
His friends told investigators that they believed he was going to cut through the woods to head home. It's something his friends said he has done before.
The path he took, it's like a discombobulated path," friend Shawn Hanley told Boston 25 News on Tuesday. "It's not a real path. But him and his brother, they said they took it one time and I guess he thought he could do it again."
Around 2:30 p.m, police said two civilians searching in dense woods near Rt. 495 found a body, which officials believe is Doherty. Police said they are still waiting on the final identification from the medical examiner. It's still under investigation how he exactly ended up there.
Nancy Doherty spoke on Wednesday, and described her son as smart, a lover of hockey and "the love of our life."
"We just want our son to come home," she had said.
Michael has an older and younger brother; the young is graduating from Franklin High School this year and the other attends Northeastern University.
Nancy said that Michael loved playing hockey, was in a fraternity at Duke University and had a large group of friends, many of whom had traveled to Franklin to be with the family. He had planned to work at Roche Brothers over the summer and they were also going to go on a family vacation.
More than 45 police departments, bloodhounds, police K-9's, a Massachusetts State Police helicopter and dive teams searched nonstop from dawn until dusk, hoping to find Doherty alive and safe.
There were several clues along the way, including finding his sneakers and shirt near the marsh where Doherty walked home. They also were able to learn his cell phone's final ping, which was in the area of the marsh.
Along with many people volunteering to search, others also donated food and water to the search crews, which was greatly appreciated during the warm weather of the week.