Battlefield Cross returned to Ohio cemetery after 'regrettable misinterpretation'
A Battlefield Cross marker is now back standing tall at an Ohio cemetery after a "regrettable misinterpretation of policy guidance" from the Department of Veterans Affairs.
The marker, made up of a helmet, rife, and pair of boots was removed from Ohio Western Reserve National Cemetery last week after a complaint that it included the depiction of a realistic-looking gun, FOX 8 reported.
"This is a symbol of great honor, respect," Vietnam Veteran Bill Overton told Fox 8. "When they removed it from the cemetery they were disrespecting the veterans here."
The administrator of the cemetery said the initial removal order came from "guidance" from Veterans Affairs in Washington regarding "three-dimensional" depictions of guns, which applies to all cemeteries operated by the agency.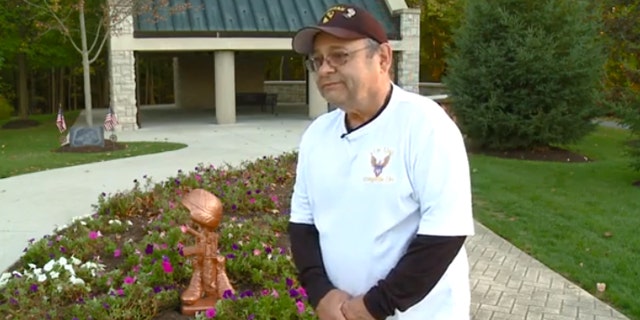 On Tuesday, a representative from the National Cemetery Administration told FOX 8 the marker was put back in place after the guidelines were misinterpreted.
"The monument at Ohio Western Reserve National Cemetery was removed due to a regrettable misinterpretation of policy guidance regarding the acceptance of new monuments that depict weaponry. It has since been returned to its original location," National Cemetery Administration Public Affairs Officer Jessica Schiefer said. "VA will continue to honor Veterans and their families with final resting places in national shrines and with lasting tributes that commemorate their service and sacrifice to our Nation."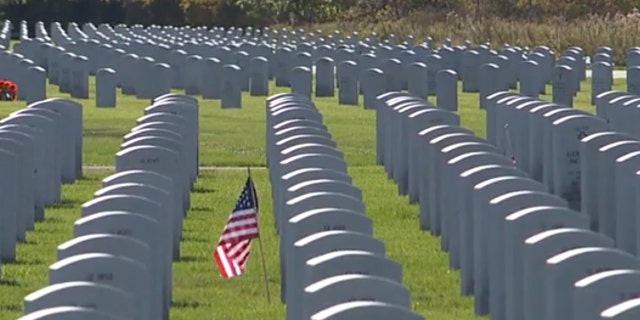 Overton said he was "so happy" to see the marker back.
"Most of the veterans at the VFW have seen it in battlefields, on ships on aircraft carriers, wherever we lost men, it's a symbol of respect and thanks," he said. "It means a lot to veterans."