Balch Springs police shooting: Officer who shot Jordan Edwards fired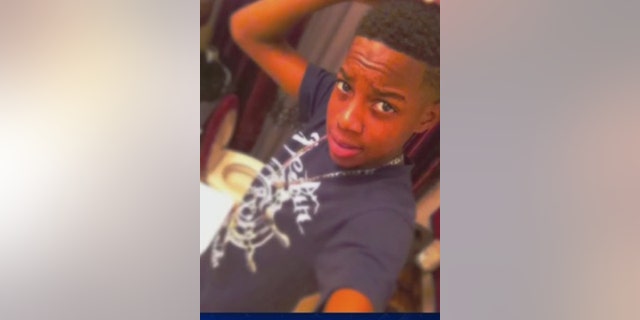 The suburban Dallas police officer who shot and killed a 15-year-old high school freshman over the weekend has been fired, authorities announced Tuesday.
The Balch Springs Police Department confirmed that officer Roy Oliver was terminated for violating "several department policies" during the fatal Saturday night shooting of Jordan Edwards.
Edwards was shot in a car while leaving a house party with four other teenagers. Police Chief Jonathan Haber said Oliver and his patrol partner had been called to the party to investigate an underage drinking complaint.
Police originally said the teenagers' vehicle was reversing "in an aggressive manner" toward officers, but later said that video taken at the scene proved the vehicle was actually driving away. An officer shot his rifle through the front passenger side window and struck Edwards, said Lee Merritt, an attorney for Edwards' family. The Dallas County medical examiner ruled his death a homicide.

The Dallas County district attorney's office and the Dallas County sheriff's office are investigating the case. No charges have been brought against Oliver, who had been with the department since July 2011.
Thousands of Facebook and Twitter users have posted about the case in recent days with the hashtag "(hash)jordanedwards," some comparing his death to other police shootings of young black men, such as 12-year-old Tamir Rice in Cleveland who was fatally shot in November 2014 as he held a pellet gun.
Edwards' family said in a statement that while they were pleased that Oliver had been fired, they also "anxiously await this officer's ... arrest for the crime of murder. The magnitude of his horrible actions cannot be overstated."
Earlier Tuesday, the family asked the community to refrain from marching or protesting in his name.
"We do not support nor do we condone any violence or threats made against the Balch Springs Police Department or any other law enforcement agencies," the family said. "What we desire only second to having our beloved Jordan back is JUSTICE FOR JORDAN."
Friends have described Edwards as a good student and popular athlete. Edwards and the four teenagers with him decided to leave what was becoming an unruly party as they heard gunshots ring out and police were arriving, Merritt said, citing what witnesses had told lawyers.

Two officers arrived at the scene, Haber said on Monday. One of them opened fire at the vehicle as it was moving, killing Edwards. The teenager's brothers "witnessed firsthand" what happened, Merritt said.
Based on what the video captured, Haber said previously that he questioned whether what he saw was "consistent with the policies and core values" of his department. Haber wouldn't say what problems he saw, but Balch Springs' official use-of-force policy encourages officers facing an oncoming vehicle to "attempt to move out of its path, if possible, instead of discharging a firearm at it or any of its occupants."
Click for more from Fox4News.com.
The Associated Press contributed to this report.