Ax-wielding University of North Texas student shot and killed by campus police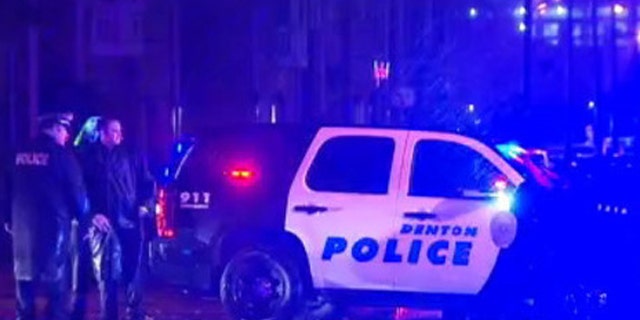 A University of North Texas police officer shot and killed a student who allegedly threatened him with an ax early Sunday.
The student was identified as Ryan McMillan, who had celebrated his 21st birthday Sunday. University spokeswoman Kelley Reese told the Dallas Morning News. McMillan was a sophomore transfer student from Fort Worth studying pre-hospitality.
UNT spokeswoman Margarita Venegas says police responded about 1 a.m. to a report that someone was breaking car windows in a parking garage about two blocks from campus. KDFW reported that university police were asked to respond to the situation because local police in the town of Denton were busy handling other calls.
When the officer responded, Venegas said McMillan "advanced" toward him with the ax in his hand. The officer, whose name has not been released, shot and killed McMillan.
The officer, who was not injured, has been placed on administrative leave pending the result of an investigation by Texas Rangers.
The university's student newspaper, the North Texas Daily, posted a grainy 10-second video of McMillan walking through the parking garage earlier in the evening with the ax in his hand.
"This is a tragic event that saddens us as a university community," UNT President Neal Smatresk said in a statement. "We offer our condolences to the individuals, their families and all involved."
North Texas, which has just under 30,000 undergraduates, is located in Denton, approximately 40 miles northwest of Dallas.
The Associated Press contributed to this report.