Authorities arrest man on suspicion of starting downtown Los Angeles inferno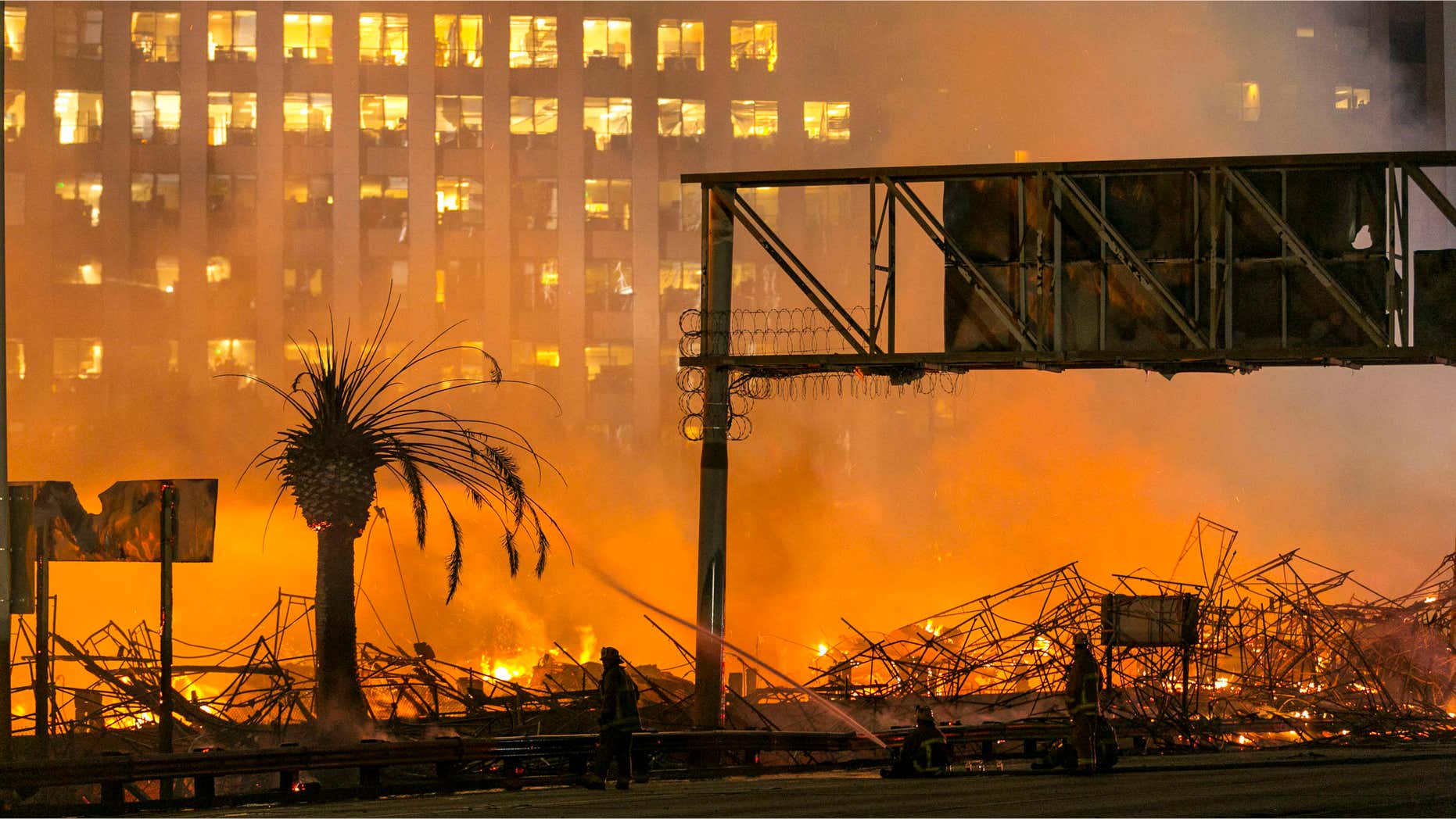 A man was arrested on suspicion of starting a massive fire late last year that destroyed an unfinished apartment building and damaged adjacent office towers in downtown Los Angeles, authorities said Wednesday.
Dawud Abdulwali, 56, of Los Angeles, was arrested Tuesday morning on a traffic warrant and only later booked on suspicion of aggravated arson. He was being held on more than $1 million bail. Authorities noted his name may be an alias.
The arrest culminated a six-month investigation involving the Los Angeles Fire Department, the LAPD, and the federal Bureau of Alcohol, Tobacco, Firearms and Explosives. However, officials did not say what evidence led to Abdulwali's arrest.
Investigators believe the man acted alone and had no connection to the complex that burned, Carlos A. Canino, special agent in charge of the ATF Los Angeles Field Division, said.
The Dec. 8 fire engulfed the 1.3-million-square-foot Da Vinci complex that was in the wood-framing stage, sending up flames that could be seen from miles away.
The fire's heat cracked or shattered hundreds of windows in neighboring buildings, ignited small fires in one, and damaged an adjacent freeway.
"Cutting-edge technology" and old-fashioned "wearing-out-the-shoe-leather" police work were involved, he said.
Los Angeles Mayor Eric Garcetti said the fire caused $20 million to $30 million in damage to the building site and another $50 million to $60 million to a city-owned building nearby.
Canino said that fire and the damage figure "could have been a lot worse."
"You know, different wind change, different atmospheric conditions, it could have been a $200 million fire instead of a $90 million fire," he said.
The Associated Press contributed to this report.