Austin package explosions investigation continues as officials offer $65G for information
Authorities are still on the hunt for suspects in Austin, Texas, after a string of deadly package explosions rocked the city.
The Austin Police Department, with the help of federal authorities, is now offering a $50,000 reward — in addition to Gov. Greg Abbott's $15,000 — to those with information leading to an arrest in the bombings.
AUSTIN POLICE REVEAL TIMELINE OF PACKAGE EXPLOSIONS, WARN RESIDENTS TO BE 'AWARE' OF SUSPICIOUS BOXES
Officials on Tuesday said Draylen Mason, 17, was killed Monday by an explosive that was left on his doorstep. His death comes less than two weeks after Anthony Stephan House, 39, was also killed after a "device" exploded on his front porch.
A 75-year-old Hispanic woman who was wounded Monday after opening a package she found outside her home remains in life-threatening condition.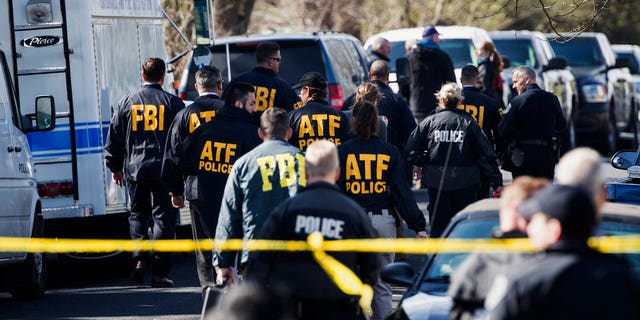 The explosions are believed to be linked, according to investigators, and officials aren't ruling out any possible motives.
"We're not saying terrorism or hate is in play, but we certainly have to consider that," Austin Police Chief Brian Manley said at a news conference Tuesday.
AUSTIN PACKAGE EXPLOSIONS LEAVE TEEN DEAD, WOMEN HURT AFTER THREE BLASTS IN 2 WEEKS
The bombings could be a hate crime, considering the victims are all black or Hispanic, or they could have been targeted for some other reason, considering two of the three families affected reportedly knew each other through activism in the local black community.
"I don't believe in coincidences," said Nelson Linder, the president of the Austin NAACP, noting that Mason's grandfather was friends with House's stepfather.
It still remains unclear if there is any connection to a third household where the 75-year-old woman was injured from a package explosion on Monday.
The package explosives involved in the three incidents were not delivered by the U.S. Postal Service or any private carrier, but were left overnight on doorsteps. Federal law enforcement officials told Fox News the packages are made to look like mail.
Police continue to warn any residents that find a suspicious package to call 911, and to send tips to Austin Crime Stoppers at (512) 472-8477 or Texas Crime Stoppers at 1-800-252-8477.
The Bureau of Alcohol, Tobacco, Firearms and Explosives and FBI are assisting the Austin Police Department in its investigation.
Fox News' Travis Fedschun and The Associated Press contributed to this report.