Aunt: Mom charged with stabbing daughter lost job, 'snapped'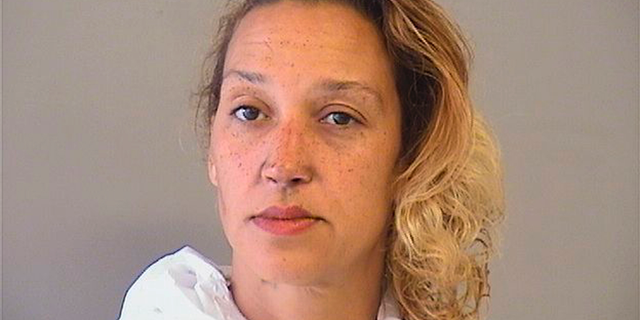 NEWYou can now listen to Fox News articles!
OKLAHOMA CITY – A Tulsa woman charged with stabbing her 11-year-old daughter 50 to 70 times, hitting her in the head with a pickaxe, then setting their home on fire recently lost her job and then "snapped" after being prevented from attending her son's graduation, according to the woman's aunt.
Taheerah Ahmad, 39, attacked the girl Monday and also bound and gagged two younger daughters who managed to escape and were found unharmed, according to a police.
The 11-year-old was in "very critical" condition, police Officer Jeanne MacKenzie said Friday.
Ahmad, who was arrested Tuesday in Tulsa with one of the daughters, who had been reported as missing, remains in custody on complaints of arson, child abuse and assault and battery with the intent to kill.
Court records do not list an attorney to speak on her behalf.
"She was normal Friday, Saturday she snapped, Sunday she was evil," Ahmad's aunt, Debrecka Fields, told KHRH-TV .
Ahmad had recently lost her job, shot her dog and chickens. Her mother, who cares for her two boys, prevented Ahmad from seeing one of them graduate on Saturday.
"She thought herself into a nervous breakdown," said Fields.
Police are aware that Ahmad recently lost her job and was not allowed to attend her son's graduation, MacKenzie said.
MacKenzie said she did not know what type of graduation ceremony the son was involved in, but believed the two boys to be in their late teens to early 20s.
MacKenzie declined to say where Ahmad had worked.
The police report said one daughter told officers they had been held hostage in their room without food or water for a week before the attack.
The report said Ahmad told officers that the girls were reading and she became upset "because of the way they were reading and looking at her."
It was not clear what the girls were reading, MacKenzie said.
"(Ahmad) said that they don't normally read and the fact that they were reading told her that they were up to no good," MacKenzie said.