At least 40 vehicles caught up in deadly Michigan wreck during snowstorm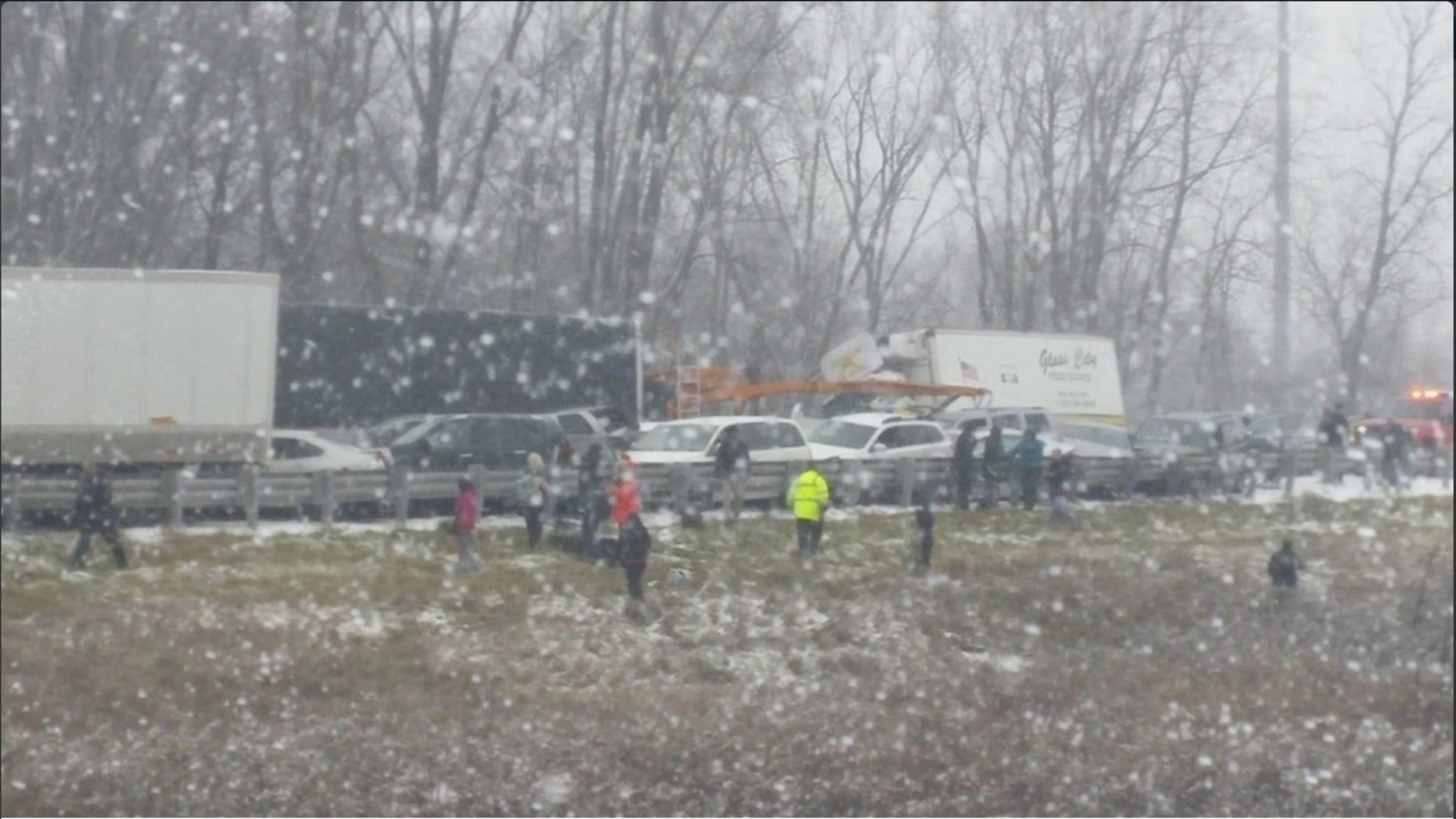 Three people were killed Thursday morning in an accident that involved at least 40 vehicles on Interstate 96 in Michigan, according to officials with Livingston County Sheriff Department.

MAGNITUDE 6.5 EARTHQUAKE REPORTED OFF COAST OF NORTHERN CALIFORNIA
Emergency crews are still working to help people trapped inside their vehicles. The extent of other injuries is unknown at this time.
Fire officials say both directions of interstate 96 will be closed between Owasso and Nicholson in both directions until at least 1 p.m. Thursday. The accident happened just before 10 a.m.
Pictures at the scene from Twitter user @FitzAndPieces show the conditions after the accident. His snowy photos show several vehicles piled together.
FOX 2 spoke with one driver who narrowly avoided crashing into the pileup. Nick Alexander said he was driving to Grand Rapids and was unaware there was a pileup ahead of him until a man started running across the freeway to tell him to slow down. He did just that, and narrowly avoided crashing into the pileup.