At least 12 hurt after ambulance, university bus crash near Atlanta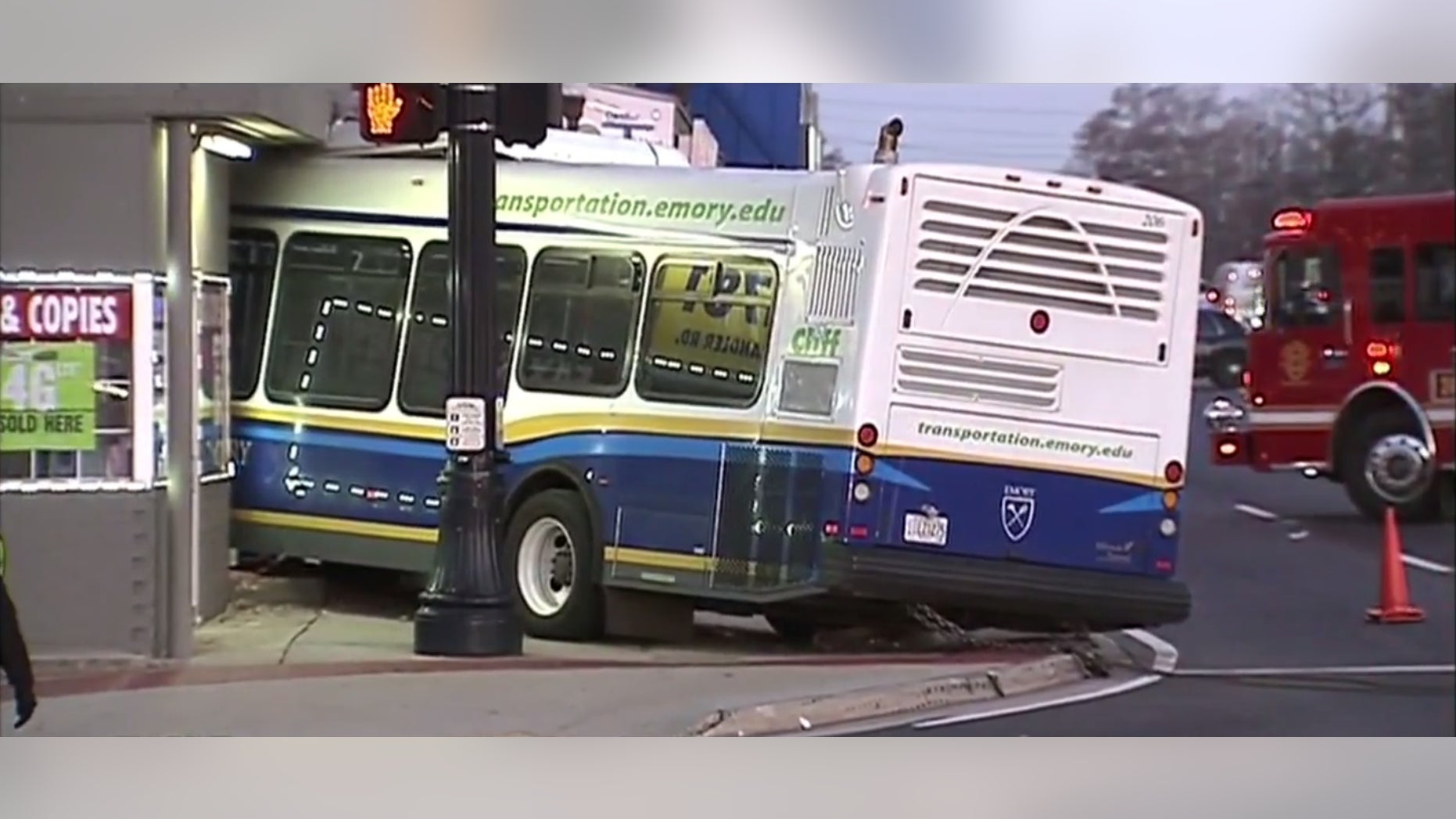 Fire officials say at least a dozen people were hurt after a crash that involved a university bus, an ambulance and another vehicle just east of Atlanta Tuesday.
Authorities say that the wreck happened around 6 a.m. and that the Emory bus crashed into a building. Crews had to pop open the back of the ambulance to rescue the patient inside, Fox 5 reports.
DeKalb County fire Capt. Eric Jackson tells WSB-TV that at least 12 people were injured. Video showed the intersection completely blocked by several ambulances and emergency vehicles as traffic was detoured through a parking lot.
Jackson tells The Atlanta Journal-Constitution that the crash involved the bus, a "non-emergency transport" ambulance and a private vehicle. He says officials don't know how the vehicles collided at the intersection.
At least nine of the injured had been riding the bus, Fox 5 adds. Further information on the injuries was not immediately available.
The Associated Press contributed to this report.