Assault case moving forward against ex-Omaha police officer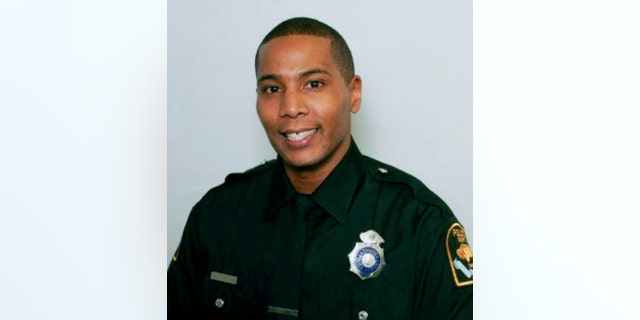 NEWYou can now listen to Fox News articles!
OMAHA, Neb. – The case is moving forward against a former Omaha police officer charged with felony assault for using a stun gun on a mentally ill man who died.
Douglas County Judge Marcena Hendrix ruled Monday that prosecutors have enough evidence to pursue the case against Scotty Payne.
Defense attorney Steve Lefler plans to challenge the judge's decision, and he hopes Payne will eventually be cleared.
"There's no evidence here of any intent by Mr. Payne to do anything but his job," Lefler said.
Mandee Kampbell, who trains Omaha officers on stun gun use, testified that Payne's 12 uses of a stun gun for 68 seconds total during the June 5 confrontation violated department policies and endangered Zachery Bearheels' life.
"None of the deployments appear reasonable or justified," Kampbell said.
The department's rules limit stun gun use to no more than one 15-second use or three 5-second uses. Kampbell said that using a stun gun for more than that creates health risks.
Police video shows Payne using a stun gun to shock the 29-year-old Bearheels at a convenience store. Officer Ryan McClarty is seen punching Bearheels. Some of the blows came after Bearheels was on the ground and not resisting.
Prosecutors say McClarty has been ticketed for misdemeanor assault.
Police have said Bearheels fought officers, but prosecutors said he didn't commit any crime. He died later at a hospital.
"In this case, there was no arrest or attempt to arrest. Therefore, no use of force was authorized," Deputy Douglas County Attorney Jim Masteller said at Monday's hearing.
Bearheels' mother has told police and media in Omaha that her son was bipolar and schizophrenic. Relatives believe he had stopped taking his medication.
Omaha police Chief Todd Schmaderer has recommended firing two other officers who were involved in the confrontation with Bearheels. That recommendation is being reviewed by the city's personnel department.
Bearheels, a Native American from Oklahoma, was lost in Omaha after being kicked off an interstate bus going from South Dakota to his home state, according to his family. Police were responding to a report of a man who was causing a disturbance and refusing to leave when they encountered Bearheels.