Arizona teen threw toddler down stairs before stabbing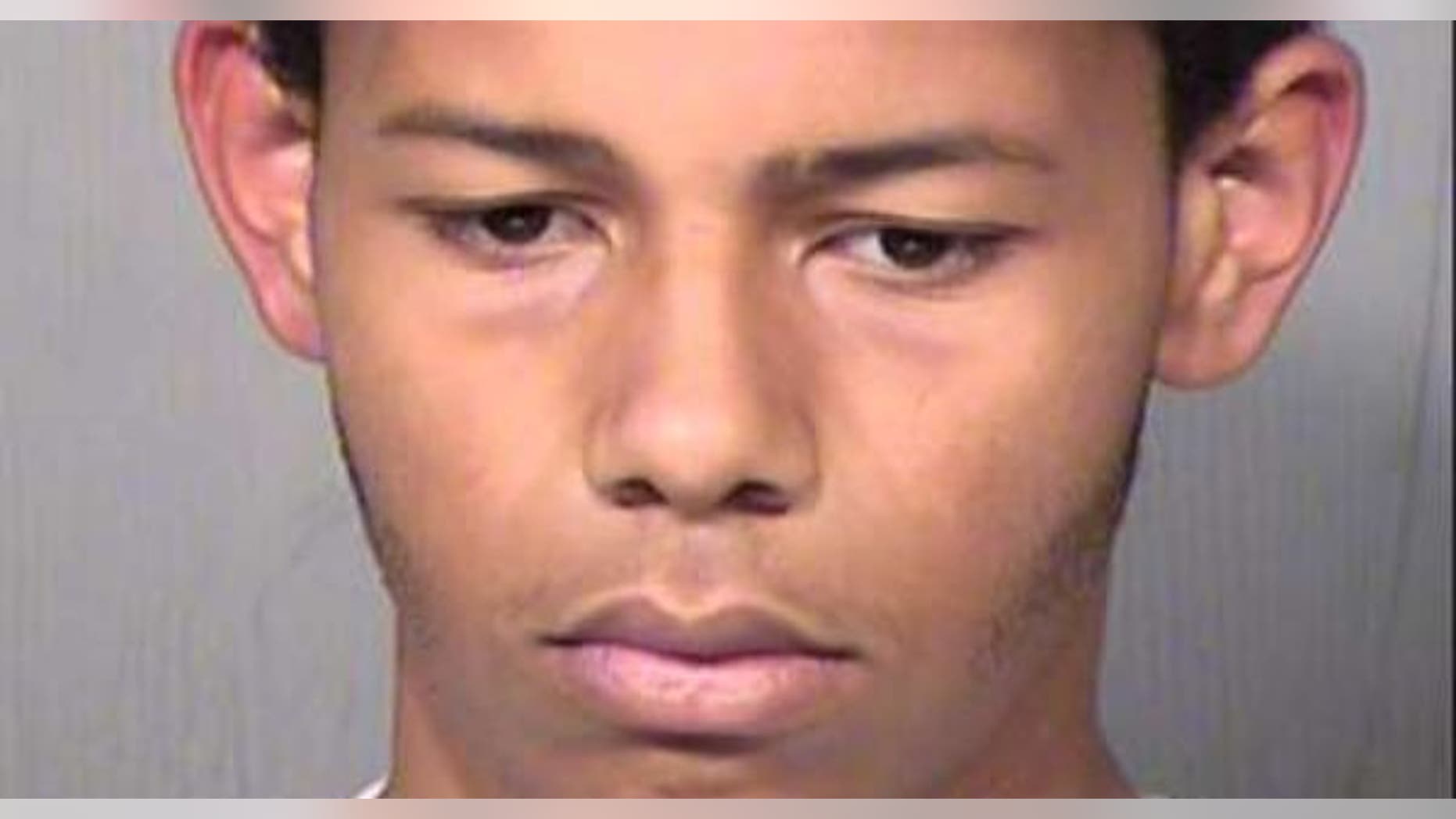 PHOENIX – A teenager in the Phoenix suburb of Youngtown threw his 3-year-old brother down a flight of stairs before fatally stabbing him multiple times with a carving knife, according to court documents released Wednesday.
Maricopa County Sheriff's Office investigators said in the probable cause statement that the attack came "without warning or provocation" and 16-year-old Shae Holloway also is accused of wounding his 9-year-old sister as she tried to stop the assault.
Holloway was transferred Tuesday from a juvenile detention center into a downtown Phoenix jail. Authorities have said he will be tried as an adult.
His bond was set at $1 million Wednesday at his initial court appearance. Holloway doesn't have a lawyer yet and his next scheduled court date is an Aug. 15 status conference.
The probable cause statement said the teen "threw the 3-year-old down the second floor of the residence to the first floor, causing him to hit the wall railing and dislodge it."
It said the teen then "ran down the stairs and obtained a large carving knife from the kitchen and began to stab the 3-year-old multiple times."
Authorities said the attack was witnessed by the suspect's three siblings, who were all home as their mother worked her night job.
Neighbors called 911 after they saw the suspect's 17-year-old brother carrying his injured sister and 4-year-old brother down the street seeking help.
When authorities arrived, they tackled and then arrested the 16-year-old boy who was covered in blood and running from the scene.
The teen talked to sheriff's deputies and said "that he killed his youngest brother but would not elaborate on why or how," according to court documents.
Sheriff Joe Arpaio said Holloway has no history of mental illness and there have no prior calls made to the home in Youngtown, located about 25 miles northwest of Phoenix.
Arpaio called it "a vicious, vicious, horrific murder" and said a crisis-management team has met with the deputies working the case.