Arizona Authorities Fear Drug Tunnels on the Rise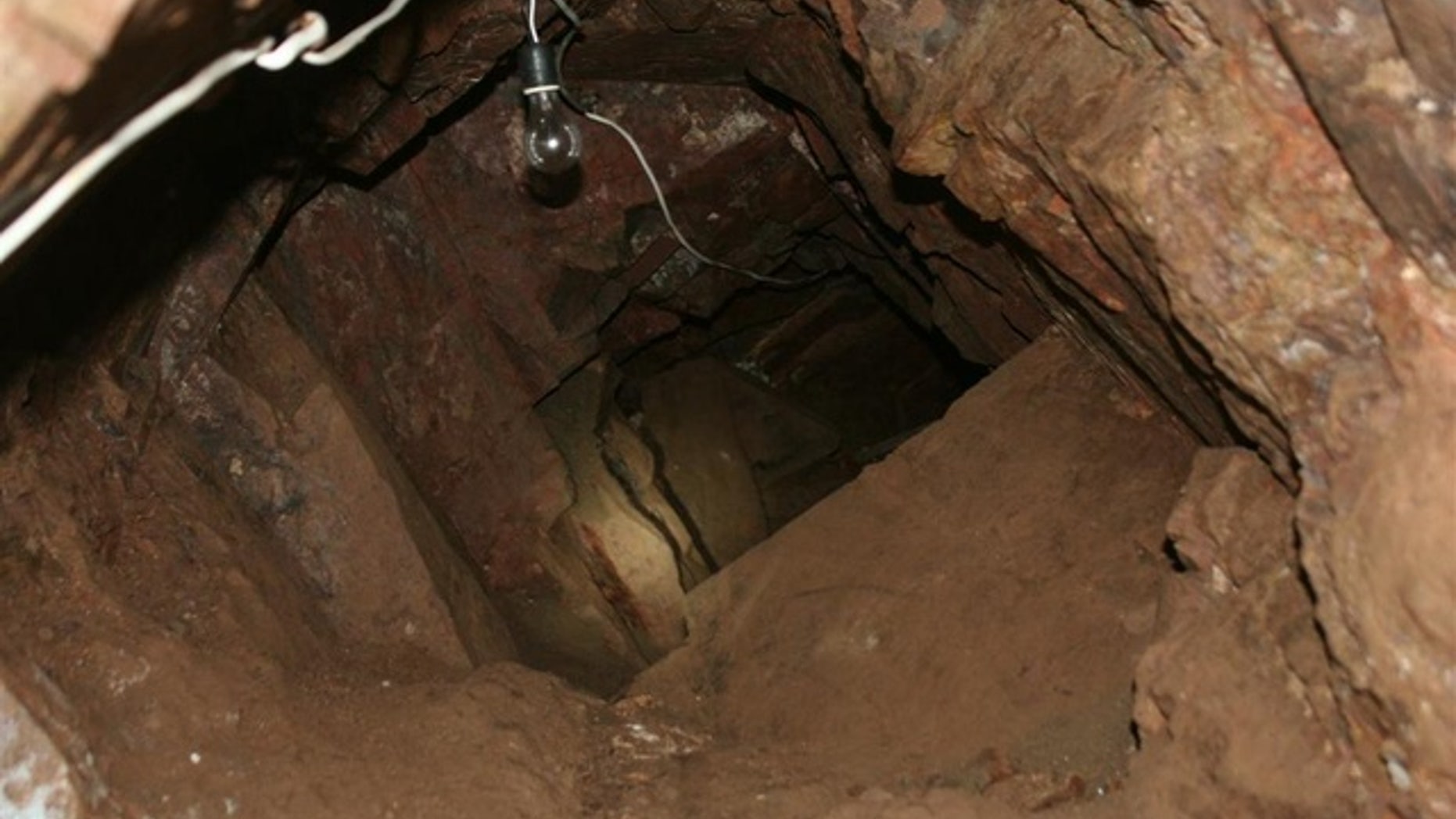 PHOENIX – The discovery of two drug tunnels along the Arizona-Mexico border in less than two weeks has federal authorities concerned that smugglers are increasingly turning underground for the narcotics trade.
The Arizona Republic reports that agents in the Border Patrol's Tucson Sector found eight tunnels through the end of July. That's three more than the same period last year, said Mario Escalante, a Border Patrol spokesman in Tucson.
The eight tunnels don't include the two tunnels found in August.
The most recent discovery came last week when law enforcement officials called to a house in Douglas in southeastern Arizona found a large hole in the floor of one room and mounds of dirt piled high in other rooms. The hole was the opening of a tunnel that drug smugglers were burrowing from Arizona to Mexico.
The tunnel had collapsed, and smugglers were re-excavating it when Douglas police found it on Aug. 23, following up on a tip from a resident. Mexican authorities were unable to find an entrance on the southern side of the border.
"As smuggling organizations have more trouble moving their contraband both between the ports of entry and through the ports of entry due to increased technology and vigilance at the ports, then they will turn to more of these covert measures," said Vincent Picard, a spokesman for Immigration and Customs Enforcement in Phoenix.
Picard said the most recently discovered tunnel was unusual because smugglers usually dig tunnels that start on the Mexican side and come out on the U.S. side. That's because boring tunnels requires costly equipment such as saws, generators and wood to reinforce walls -- tools that can be difficult to conceal but that may not draw as much attention in Mexico as in the U.S.
Officials found another drug tunnel on Aug. 16 in Nogales. The tunnel was 90 feet long, 3 feet wide and 3 feet high. The tunnel was shored up by two-by-fours and plywood, similar to a mining shaft. It also contained ventilation tubing, tools and electrical cords.
The tunnel exited in a parking lot in Nogales, Ariz. Smugglers concealed the opening by plugging the hole with a piece of concrete supported by a large floor jack underneath, Picard said.
The tunnel was discovered after ICE agents monitoring surveillance cameras noticed a white box truck parked in the lot. After the truck pulled away, ICE agents and Nogales police stopped the vehicle and found 2,600 pounds of marijuana inside.
Federal agents determined that the marijuana had been loaded onto the truck while it was parked over the hole leading to the tunnel.
Agents arrested two Nogales residents and a juvenile from Mexico who were inside the truck, Picard said.