AP Explains: Etan Patz, missing boy who fueled movement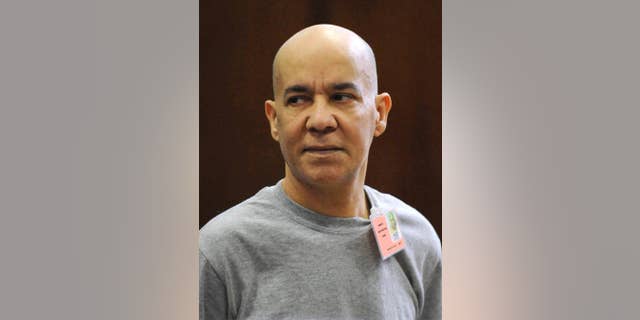 NEWYou can now listen to Fox News articles!
NEW YORK – The 1979 disappearance of Etan Patz helped catalyze a national missing-children's movement. Six-year-old Etan was one of the first children whose disappearance was publicized in what became a high-profile way: on milk cartons. His case also helped usher in an age of parental anxiety. Pedro Hernandez, of Maple Shade, New Jersey, has been sentenced to 25 years to life in prison after being convicted of murder and kidnapping. Hernandez confessed in 2012, but his lawyers say his admissions are false.
A brief explanation of Etan's disappearance and the ensuing murder case:
___
A BOY VANISHES, AND A MOVEMENT BEGINS
Etan disappeared while walking to his Manhattan school bus stop alone for the first time on May 25, 1979, igniting an exhaustive search and helping to make missing children a national cause in the United States.
The anniversary of his disappearance became National Missing Children's Day. His parents helped press for new laws that established a national hotline and made it easier for law enforcement agencies to share information about missing children. The movement grew after the kidnapping and killing of 6-year-old Adam Walsh in 1981 in Florida. Frightened parents soon stopped letting children walk alone to school and play unsupervised in their neighborhoods.
___
AN INVESTIGATION SPANS DECADES
Etan's body has never been found, but his family had him legally declared dead in 2001. The investigation spanned decades and even reached Israel. Hernandez worked at a convenience store in Etan's neighborhood, and police noted meeting him among many people they encountered while searching. But he wasn't a suspect until 2012, when police got a tip and then a confession.
___
THE PROSECUTION STRESSES CONFESSIONS
Prosecutors' case centered on Hernandez's confessions, plus statements relatives and acquaintances said he made to them decades earlier about killing a child.
In his recorded confessions to authorities in 2012, Hernandez tranquilly recounted offering soda to entice Etan into the basement of a convenience store where Hernandez was then a teenage stock clerk. Hernandez said he choked Etan, put the still-alive boy into a plastic bag and a box and left the box in an alley.
There was no physical evidence against Hernandez, now 56.
___
THE DEFENSE SAYS THE CONFESSIONS ARE FALSE
While prosecutors called Hernandez's confessions credible, his defense said his admissions were the false imaginings of a man with mental illness and a very low IQ. Prosecutors suggested Hernandez faked or exaggerated his symptoms.
The defense also urged jurors to consider another longtime suspect, Jose Ramos, who dated a woman who sometimes walked Etan home from school. Ramos was later convicted of molesting boys in Pennsylvania.
Ramos told federal authorities about interacting with a child he was all but sure was Etan on the day the boy vanished. But Ramos later denied it, and he was never criminally charged.
___
WHAT'S NEXT
Hernandez' lawyers are planning to appeal his conviction.