Anaheim police shoot at burglary suspect amid tensions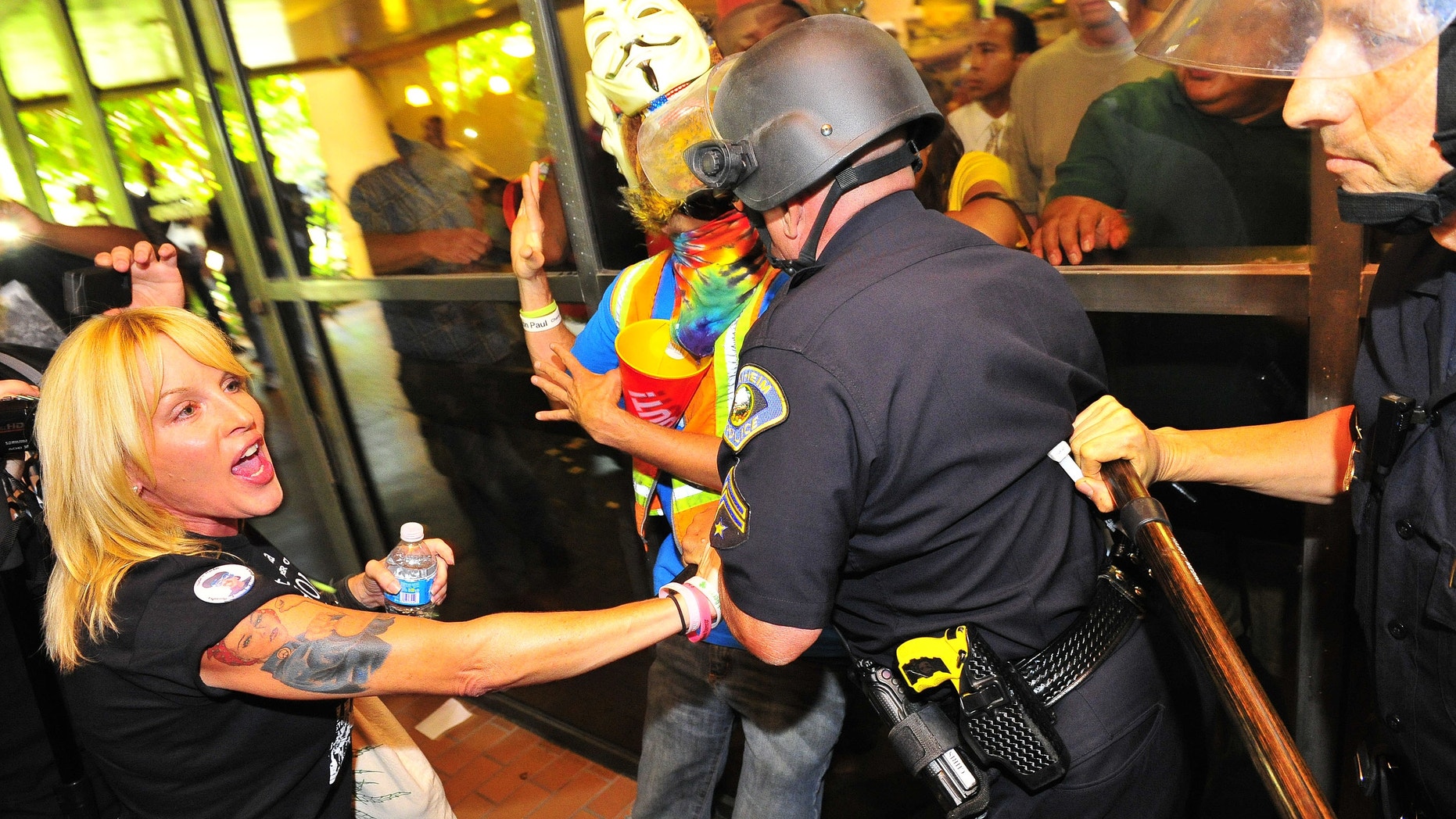 ANAHEIM, Calif. – Anaheim police have opened fire on a burglary suspect, days after officer-involved shootings killed two people and sparked violent protests.
Sgt. Bob Dunn says it's unclear whether anyone was hit in Friday morning's confrontation, but no one has showed up at a hospital.
Dunn says officers responding to a burglar alarm at about 3:15 a.m. at a community clubhouse saw appliances in the street and a man leaving the building. An officer chased him, and another checked out a nearby car that suddenly took off, heading toward the first officer.
Dunn says the second officer opened fire but the driver escaped.
Dunn says the man being chased on foot was later found hiding near some train tracks. Dunn says the man is a paroled burglar and was treated for a police dog bite.