Amber Alert Intensifies For Missing 8-Year-Old N.J. Boy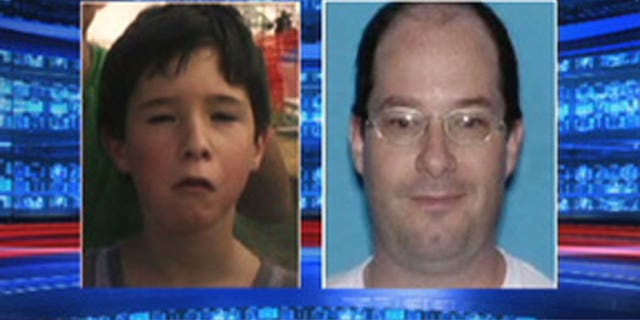 NEWYou can now listen to Fox News articles!
LUMBERTON, N.J.-- The Amber Alert search continues Wednesday morning for an 8-year-old South Jersey boy allegedly abducted by his father, a convicted sex-offender.
According to New Jersey State Police, 38-year-old Terry Dusseault took his 8-year-old son, Terry Dusseault Jr., on Tuesday from the 300 block of Canal Circle in Lumberton, where they lived with the father's brother.
Authorities say the father bolted with his son when police were trying to arrest him on sex assault and child endangerment involving three other kids, none of them being his son.
The father's sex offender status stems from a prior conviction in another state.
"We want T.J. home. Grandma's concerned, uncle's concerned ... I want my brother home, and I want my nephew home. Everyone's very concerned," Dusseault's brother told MyFoxPhilly.
The father was described as being a white male, 5 feet 10 inches tall, 210 pounds with brown hair and brown eyes. He has a tattoo on his left arm of "NY," and a tattoo on his upper chest with the words "Schaney."
He was last seen wearing tan short sleeve shirt and khaki shorts and was driving a black 2001 Hyundai Sante Fe registered to his girlfriend with New Jersey plates of LXB61U.
The son was described as being 4 feet 8 inches tall, 80 pounds, with brown eyes and brown hair.
Anyone with information about their whereabouts is urged to call 911.
Click here for more on this story from MyFoxPhilly.