Alex Murdaugh jurors visit Moselle Wednesday to tour the murder scene
Summations in the six-week trial are expected Wednesday
WALTERBORO, S.C. – Jurors in Alex Murdaugh's South Carolina double murder trial visited the sprawling hunting estate known as Moselle Wednesday morning to tour the crime scene.
The panel of 12 jurors and two alternates, along with Judge Clifton Newman, the defense team and prosecutors, were shuttled to the Islandton property where Murdaugh's son and wife were fatally shot June 7, 2021.
Newman told jurors Tuesday they aren't to ask any questions or discuss the case with each other on the visit to 4147 Moselle Road, about 22 miles west of the Colleton County Courthouse.
Prosecutors have argued that Murdaugh, 54, used a shotgun to kill his son, Paul, 22, inside a feed room attached to the dog kennels and a rifle to execute his wife, Maggie, 52, June 7, 2021, to distract from his financial malfeasance.
ALEX MURDAUGH: TIMELINE OF ONCE-POWERFUL SOUTH CAROLINA LAWYER'S SPECTACULAR DOWNFALL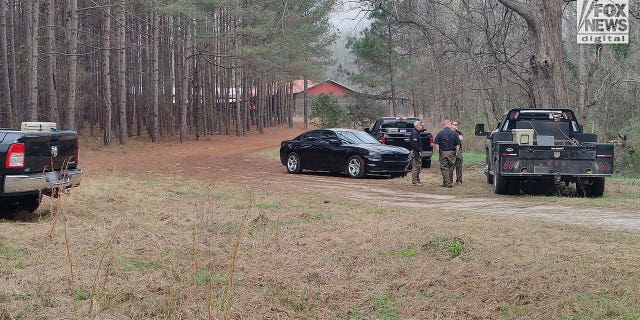 Defense lawyer Dick Harpootlian requested the field trip to the 1,700-acre estate Monday, arguing that it would help jurors have "some understanding of the spatial relationships."
Lead prosecutor Creighton Waters unsuccessfully objected, countering that the properly looks nothing like it did when the crime was committed.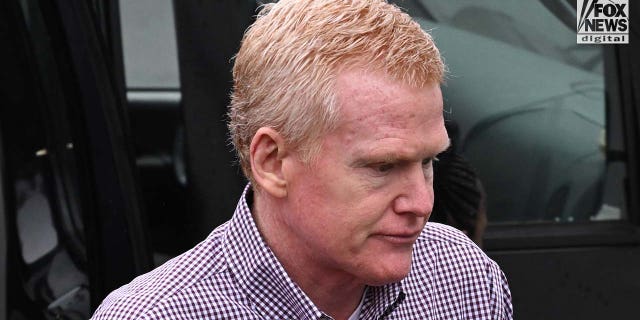 Prosecutors rested their case Tuesday afternoon after calling six rebuttal witnesses, including a crime scene analyst who let South Carolina's attorney general point a gun at his head in a dramatic reenactment.
LISTEN: THE FOX TRUE CRIME PODCAST WITH EMILY COMPAGNO
The final witness, Dr. Kenneth Kinsey, took the stand for the second time at the trial that has now stretched into its sixth week.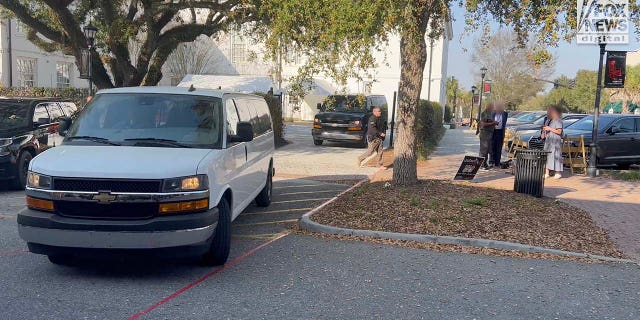 He first testified Feb. 16 and returned, in part, to dispute a defense expert who said the killer shot Paul in the chest then circled behind him and delivered a fatal wound to the back of his head.
State Attorney General Alan Wilson questioned Kinsey, the first time he conducted an examination of a witness in the case.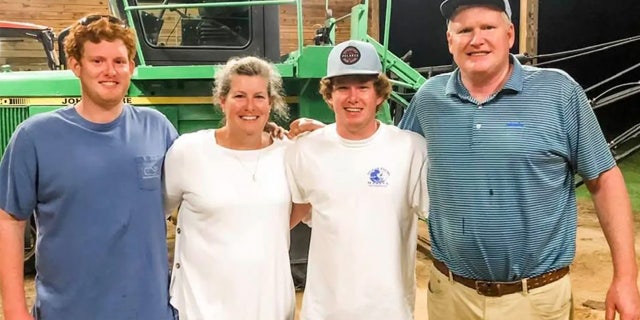 They performed a reenactment with Wilson aiming a shotgun at Kinsey's bowed head to show how difficult it would be for the shooter to maneuver around Paul in the small feed room.
ALEX MURDAUGH TESTIFIES HE IS NOT A 'FAMILY ANNIHILATOR' AT HIS DOUBLE-MURDER TRIAL
Kinsey described the defense theory as "preposterous" and incompatible with the evidence.
WATCH DRONE FOOTAGE OF THE MURDAUGH FAMILY ESTATE:
He also dismissed the defense's claim that the angle of the shots indicated that Maggie's killer couldn't be taller than 5 feet, 2 inches.
Jurors are expected to return to the courtroom at 11 a.m. Wednesday to hear the judge's instructions then closing arguments.
CLICK HERE TO GET THE FOX NEWS APP
Newman said deliberations could begin in the afternoon.