Alabama woman fatally shot by ex-husband had twice asked judge to take his guns away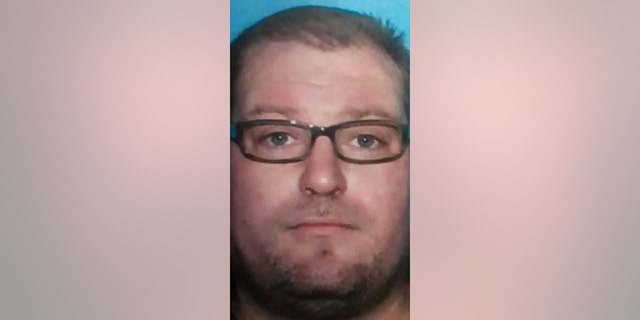 An Alabama man fatally shot his ex-wife and two others over the weekend – after she had asked a judge on more than one occasion to have his firearms taken away.
Police said Darwin Brazier, 43, killed Debra Ann Rivera, his ex-wife; Radex Rivera, her new husband; and Timothy Hayward-Boger, a roommate, at their home near Ardmore, Ala., on Sunday, AL.com reported. Brazier later fatally shot himself, police said.
"This was an unnecessary and unfortunate escalation of what appears to be a long-term history of domestic violence," Limestone County Sheriff Mike Blakely said in a statement, adding that the victims were "specific domestic targets of the offender."
Rivera had twice asked a judge to have Brazier's guns taken from him, The Decatur Daily reported. Both times her request was denied.
The most recent protection-from-abuse request was filed on March 1, and it was granted on a temporary basis. By April 10, her original order was terminated and a request for a permanent one was denied, according to The Decatur Daily.
"He calls my husband threatening to hurt both of us," Debra Rivera had said in the court filing. "[He] drives by my house all hours of the day to check where I am. He is upset I am now married and don't want to be with him. He has been physical in the past, pulled a gun on me … I know he has anger toward me and in past has caused physical pain to me."
She said this "activity" became worse after a judge granted her custody of their two daughters, 11 and 5. The pair had divorced in 2005 but at some point had reconciled after that, according to The Decatur Daily.
Brazier's lawyer had denied the allegations against him.
Limestone police said the three bodies were found on the back porch of the residence. Brazier fired at least 30 rounds from a SKS rifle with a high-capacity magazine, police said.
Police were alerted to the shooting by a woman who had received a text message from Brazier who admitted to the killings and threatened to commit suicide as well.
Brazier shot himself after he was confronted by deputies, Stephen Young, a police spokesman, told AL.com.
"Domestic violence doesn't distinguish between communities; it can happen anywhere," Blakely said. "It's important that people are vigilant in reporting instances of domestic violence that they witness, and that victims report domestic abuses as well."