Former Alabama state trooper killed after shooting district attorney in face, official says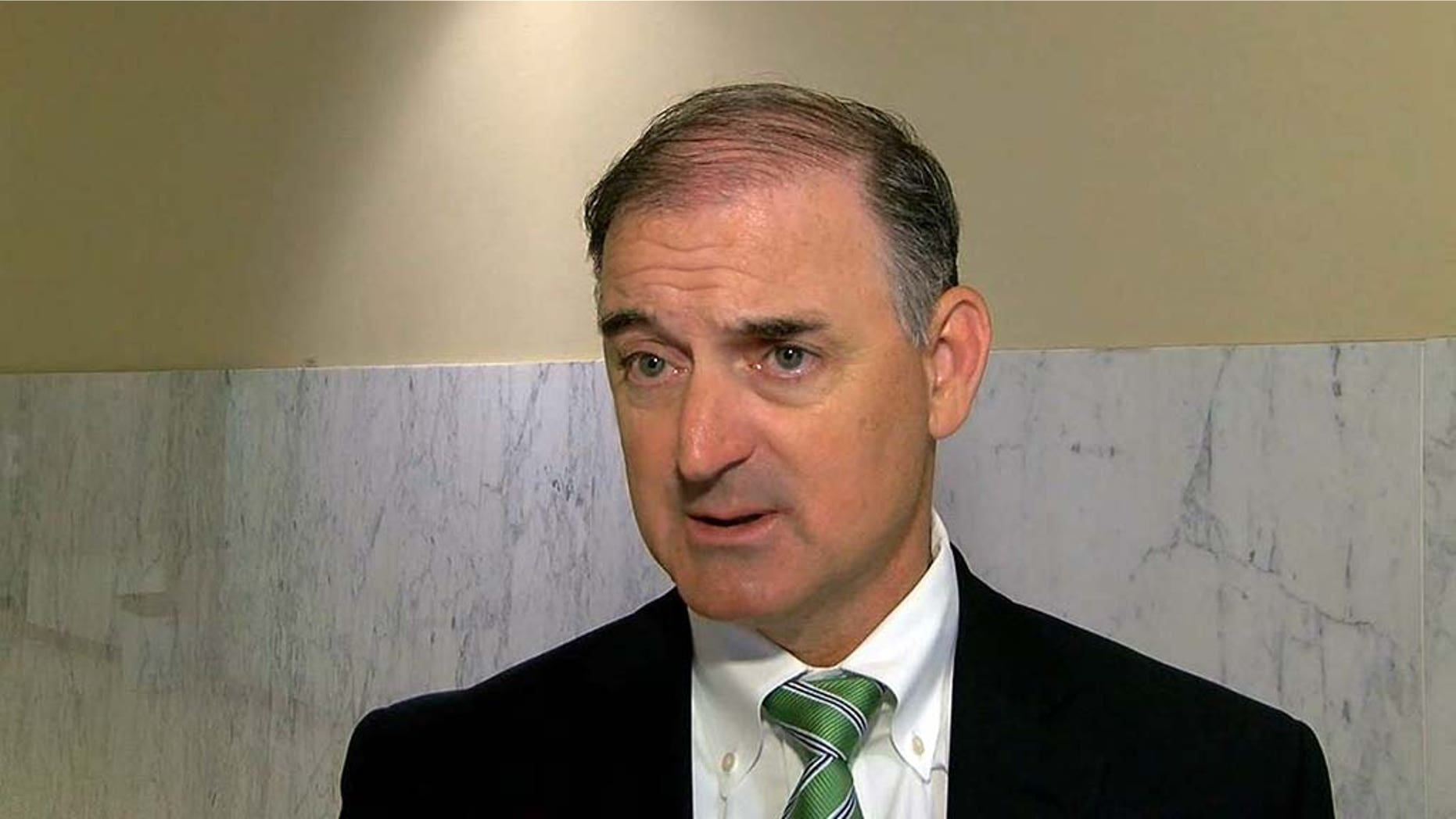 A county prosecutor was shot in the face in rural western Alabama on Thursday before officers fatally wounded the suspect: a former state trooper who once was questioned in another shooting.
Greg Griggers, the district attorney for Alabama's 17th Judicial Circuit, suffered a facial wound in the shooting, which occurred in downtown Demopolis, District Attorney Michael Jackson said.
"Griggers got shot in the face and they killed the ex-state trooper who shot him," Jackson told AL.com.
Griggers was treated for his injuries and released from the hospital later that day, AL.com reported.
ALABAMA BOY, 2, DIES AFTER SHOOTING HIMSELF, FAMILY SAYS
An investigator from Griggers' office and a drug task force investigator opened fire and killed the assailant, Jackson said. The suspect was identified as former Alabama state trooper Steven Smith Jr., who was questioned about a shooting at the home of Circuit Judge Eddie Hardaway Jr. in 1996 while he was still working for the state. No one was ever charged in the shooting at the judge's home.
"It is the same trooper [from] all those years ago. My agents with the [4th Judicial Circuit] drug task force have been down there for a few hours and they say it's definitely him," Jackson said. "I asked them if they were 100 percent sure it's him and they said they are."
Smith was hired in February 1982 as a state trooper and fired in 1996, AL.com reported. It was not immediately clear why he was fired or if it was related to the shooting at the judge's home.
WVUA-TV reported Griggers was sitting in his car outside his office when he was shot.
ALABAMA THERAPIST SHOT 7-YEAR-OLD PATIENT'S MOM, THEN SELF IN 'MURDER SUICIDE,' COPS SAY
Jackson said it was not immediately clear why Griggers was shot, but an investigation was underway. He said it appeared Griggers was being targeted.
"The guy was waiting," Jackson said. "It looks like he was waiting to shoot."
First appointed to the position in 2003 and re-elected since, Griggers is the chief prosecutor for Marengo, Greene, and Sumter counties along the Mississippi state line.
The Associated Press contributed to this report.