Air Force tech sergeant first enlisted female to pilot aircraft
The Air Force's first female enlisted pilot in its history is ready to take command of the controls.
"I was shocked, but it's a huge honor and humbling – excited to learn about our mission here at Beale (Air Force Base)," Tech Sgt. Courtney said of her trailblazing accomplishment.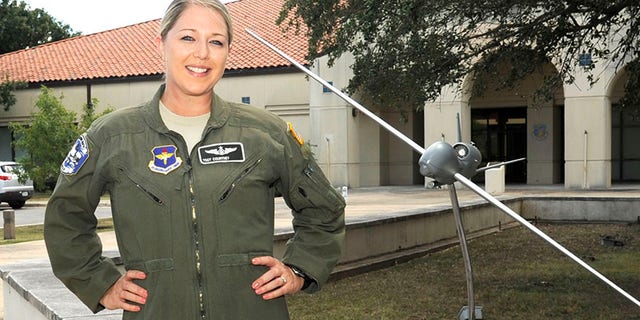 The Air Force does not release pilots' full names for security reasons.
Courtney, a Vacaville, Calif., native who enlisted in 2005, graduated this month from the Enlisted Pilot Initial Class program alongside three others to become a RQ-4 Global Hawk drone pilot – without ever actually stepping foot inside one.
Courtney is part of the Air Force's expanded remote pilot aircraft (RPA) program that trains enlisted airmen to operate the unarmed high-altitude reconnaissance drone.
"From this station I'm in full control of the aircraft, constantly know what the aircraft is doing, where it's heading," she said from the Beale Air Force Base.
Throughout her 11-year career, Courtney has worked a number of roles in the intelligence, surveillance and reconnaissance fields and this will be her biggest task yet.
"Tech Sgt. Courtney doesn't do this because she's a girl. She just gets up every day and puts her uniform on and comes to work and kicks butt because that's what she does," Maj. Natalie, an instructor with Air Education and Training Command's 558th Flying Training Squadron, said in a statement released this month. "That's who she is. She's not a woman pilot; she's a pilot."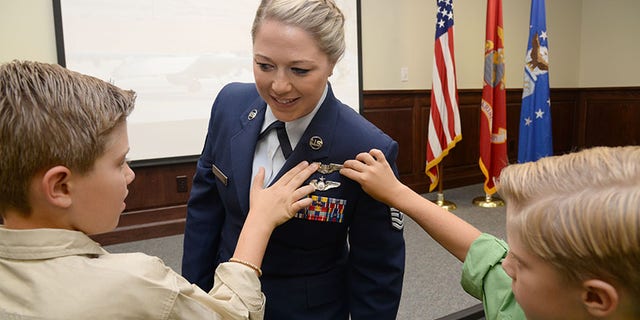 With just the click of a mouse and a keyboard, Courtney is not only flying the aircraft, but commanding intelligence-gathering missions from around the world. She must know every rule and regulation from the United States and around the world, officials said.
Courtney said she is proud of breaking down the gender barrier when it comes to flying planes in the Air Force.
"It's an equal playing field, not about gender anymore, [it's] about qualifications and that's exciting looking forward," she said.