Admiral behind bin Laden raid sole finalist for University of Texas job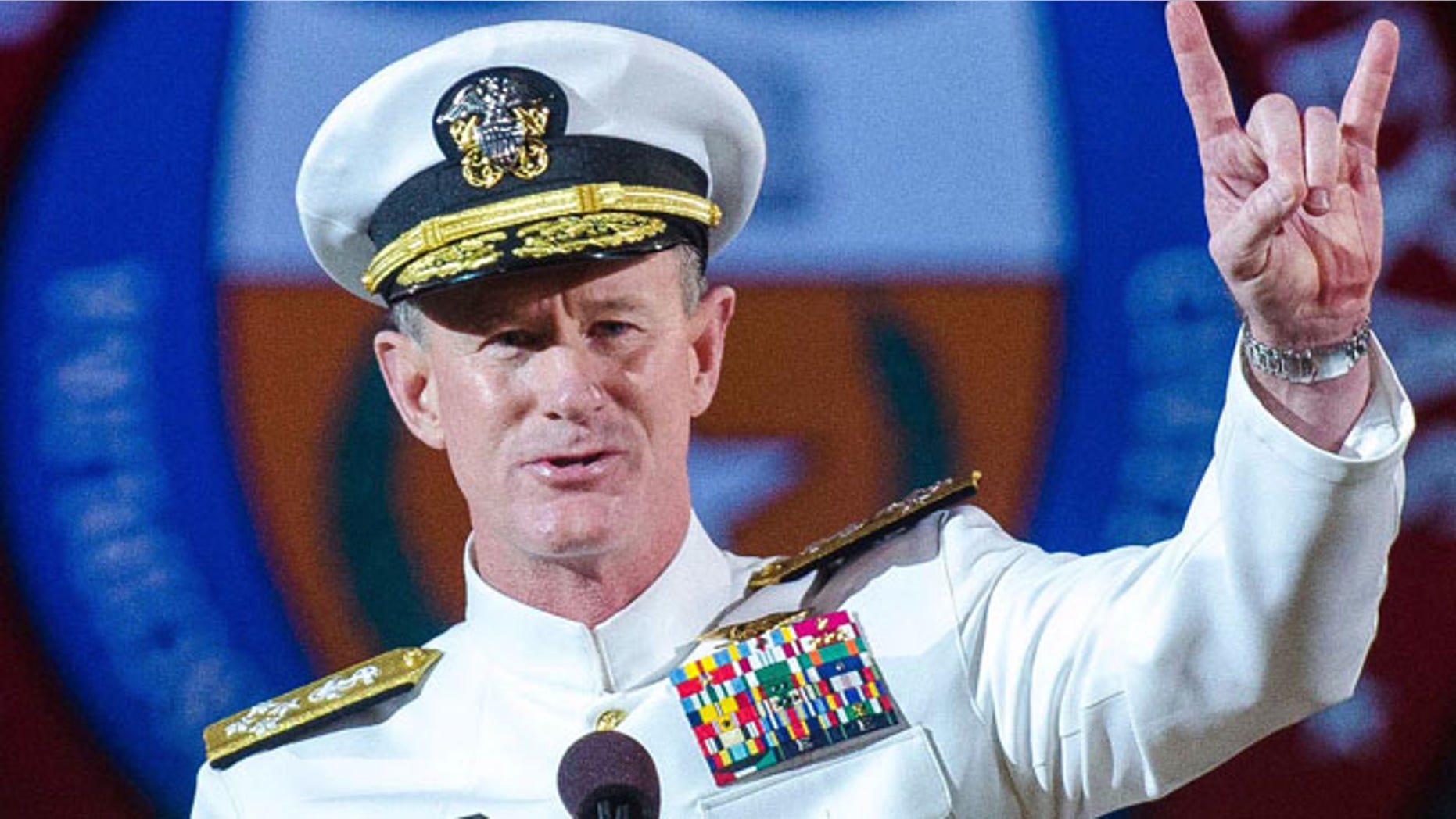 University of Texas Regents Tuesday night named the admiral who coordinated the operation to kill Usama bin Laden as the sole finalist in its selection for the chancellor position.
Adm. William H. McRaven is one step closer to oversee the 15-campus system, including the system's nine academic and six health campuses.
"He's the epitome of a servant leader. He's a very collaborative leader," Gene Powell, the Regents vice chairman, told The Houston Chronicle.
McRaven is currently commander of the U.S. Special Operations Command, headquartered in Florida. The Chronicle reported that he is set to retire from the Navy in August and the transition will likely occur in December. The current chancellor, Francisco Cigarroa, said he will return to his "first love"-- the practice of medicine. Cigarroa will head the University of Texas Health Science Center at San Antonio's Pediatric Transplant Surgery.
The Regents board is set to vote to officially appoint him in August, the report said. The Chronicle reported that there has been bickering in the ranks between the Regents and UT-Austin officials and, although McRaven does not have higher education experience, it is the hope that his leadership experience mends the relationship.
The Chronicle highlighted his May commencement address in which he told the students never to give up, and ended with a possible display of prophesy, "Hook 'em, Horns."