Actress' Nashville farm a place of healing for wounded warriors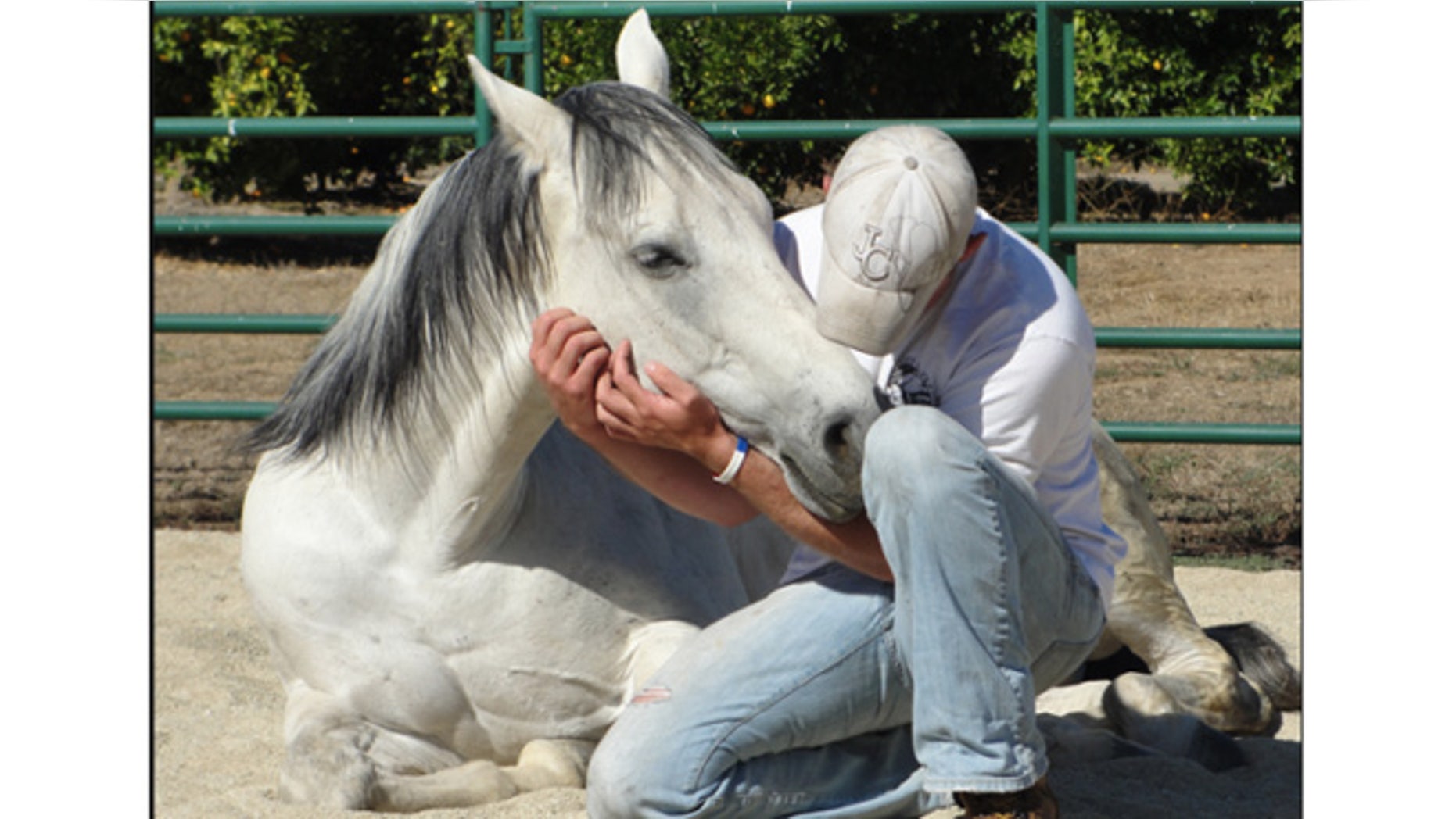 At first glance, Jennifer O'Neill's bucolic Nashville farm looks like any other -- horses grazing in their pastures, alongside ponies and donkeys, and stacks of hay sitting outside wooded barns on 10 acres of green.
But to O'Neill, a longtime actress and daughter of a World War II pilot, Hillenglade Farm is a place of healing for military members and their families -- many coping with post-traumatic stress disorder.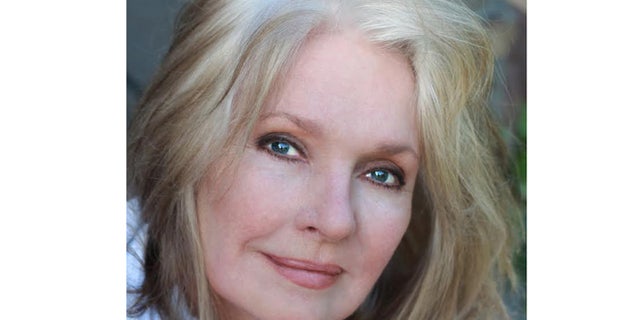 A four-legged team of horses is providing free equine therapy to hundreds of service members each year, says O'Neill, a former Cover Girl makeup model whose love of horses and personal experience with PTSD led her to open the farm for therapeutic purposes in 2010.
"We started out as a program for mothers and daughters, and then we expanded to caretakers of veterans," O'Neill told FoxNews.com. "Now we have veterans as well as active service members and their families coming to the farm."
"Anyone in the service -- whether they have PTSD or not -- is welcome," she said. "The farm is about restoration, healing and giving hope."
O'Neill, the daughter of a World War II Air Force Major and former German prisoner of war, is intimately familiar with the effects of PTSD. Her father suffered from the disorder as well as her former husband, a Marine and Vietnam veteran -- which led to the couple's breakup, she said. O'Neill herself was also a victim of PTSD after being shot by accident more than three decades ago.
"It's very clear to me the devastating aftermath and trickle down effects of PTSD," said O'Neill, adding, "The rate of suicide is astronomical in our military. It's breathtakingly sad."
The 67-year-old actress -- whose most famous role was in the 1971 film "Summer of '42" -- purchased the farm in 2009. A year later, she began hosting events as part of her charity, Hope and Healing at Hillenglade.
Since 2010, O'Neill said she has invited hundreds of service members and their families for all-day visits to the Hillenglade -- 15 miles outside of Nashville -- where they can enjoy roping and riding demonstrations, donkey painting and performances from country entertainers, like Kix Brooks.
"There's no stigma whatsoever. It's a celebration," she said.
Many of the families come from Fort Campbell, she said, and the number of attendees keeps growing. O'Neill hosted 300 people on May 16 and is planning another event for June 13, Flag Day, which may feature singer and songwriters Vince Gill and Amy Grant.
The therapeutic effect of the horses on victims of PTSD is remarkable, according to O'Neill.
"They are such gentle giants," she said of her horses. "Warriors relate to them because they're so powerful and they have a keen sense of communication. They are magical animals with a calming effect."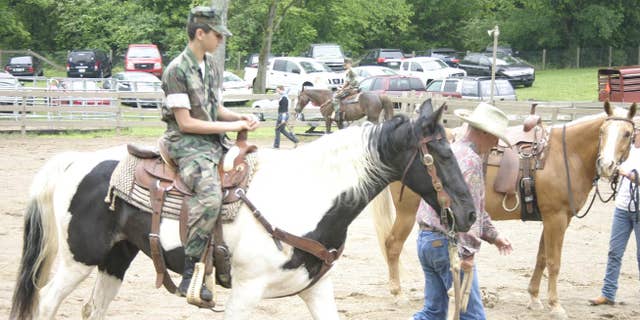 "These warriors just melt at the touch of a horse," she said. "It just makes your heart sing."
Dr. Marc Siegel, professor of medicine at NYU Langone Medical Center and a Fox News contributor, said equine therapy is becoming increasingly common in treating victims of PTSD.
"What really works well for PTSD is love -- and whether that's from a person or an animal, it doesn't matter," Siegel said. "Horses are absolutely therapeutic. I believe in this."
While farms from Washington state to Tennessee offer equine therapy to veterans, O'Neill said she hopes her team's work might inspire more to participate.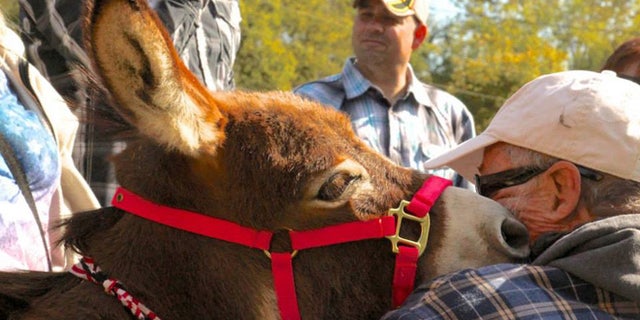 "With government services narrowing, we all have to step up to the plate and open our hearts and our homes," she said. "We really want to make Hillenglade a footprint for other farms. We can be doing this all over the country."
Cristina Corbin is a New York-based reporter for FoxNews.com. Follow her on Twitter @CristinaCorbin.