Aaron Hernandez excused from hearing in Boston murders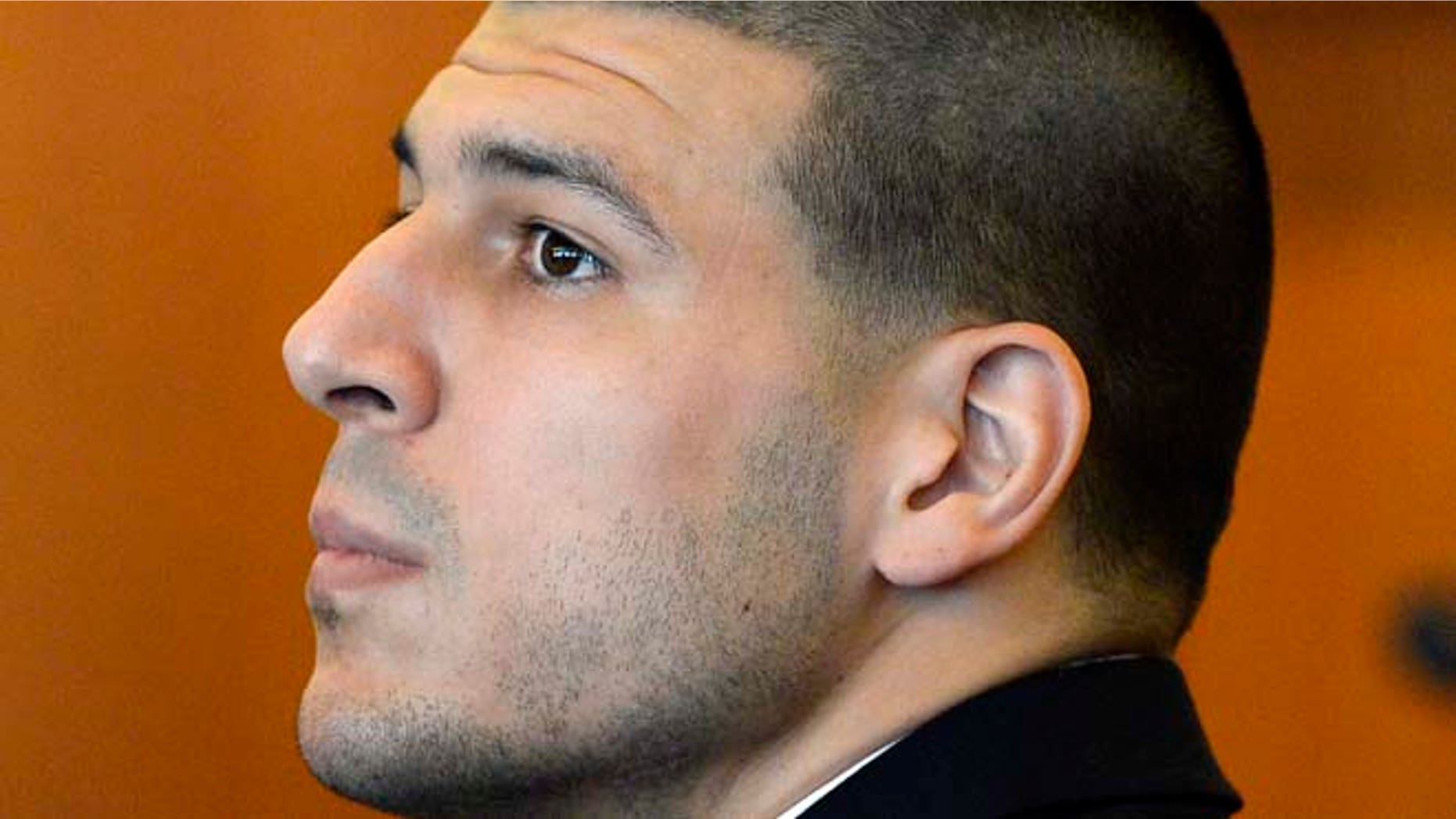 BOSTON – Former New England Patriots player Aaron Hernandez has been excused from a pre-trial hearing in a Boston 2012 double homicide case.
Hernandez's defense team requested the judge waive his appearance Thursday afternoon in Suffolk County Superior Court, which consisted mainly of both sides conferring at length with the judge out of hearing range from the courtroom audience.
Hernandez will next appear in court on the murder charges Oct. 21, when the two sides will discuss evidence suppression and other pre-trial issues in preparation for a May 28 trial.
Hernandez is charged with killing Daniel de Abreu and Safiro Furtado after one of the Boston men apparently spilled a drink on him in a nightclub. Hernandez has pleaded not guilty.
Hernandez is also charged in the 2013 slaying of Odin Lloyd, a semi-professional football player.