8-year-old shot with arrow during UC Berkeley field trip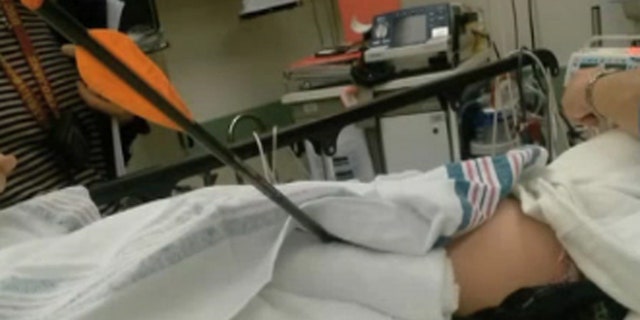 An 8-year-old girl's field trip to a science center on UC Berkeley's campus abruptly ended after she was shot in the leg with a 28-inch arrow.
The third-grader from the Mary E. Silveria Elementary School was playing on a life-size model of a fin whale outside the Lawrence Hall of Science on Tuesday when she was hit in her thigh, the San Francisco Chronicle reports.
Campus police say they are unsure whether the incident was an accident or not, but they don't see any connection with experiments and demonstrations that are ongoing at the science building.
Investigators are looking at an area near the building that has homes and a parking lot and are trying to determine the arrow's trajectory to find out where it came from, the San Francisco Chronicle reports.
The arrow has been surgically removed from the girl, who was held overnight at a local area hospital, ABC 7 reports. Her injuries are not life-threatening.
Click for more from the San Francisco Chronicle.
Click for more from ABC 7 San Francisco.