8 gang-affiliated men charged with murder in fatal stabbing of Bronx teen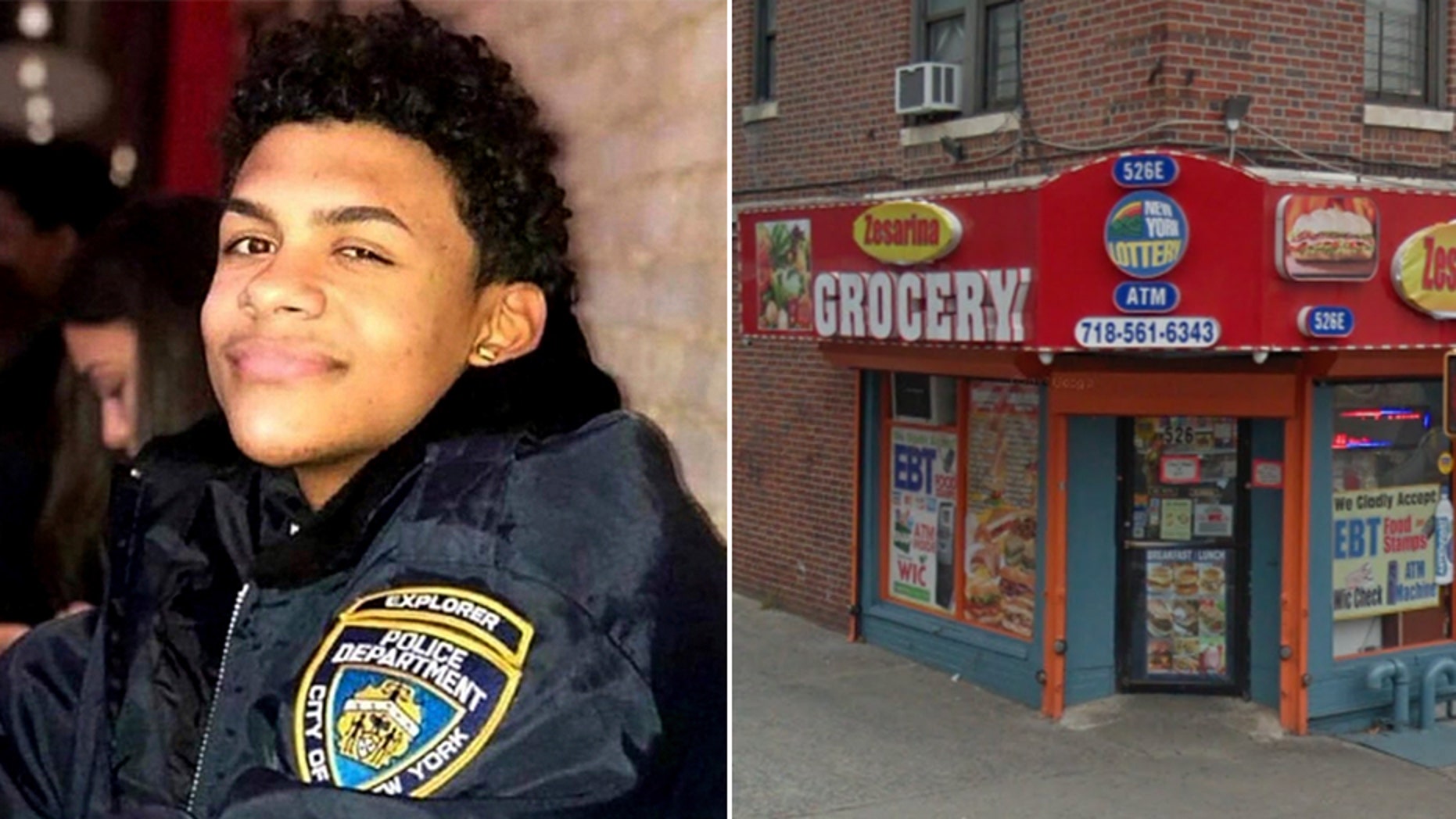 All eight men linked to the grisly murder of a 15-year-old who was hacked to death with a machete outside of a New York City deli have been arraigned on charges of murder, manslaughter and gang assault, according to reports.
WCBS reported that the suspects appeared in Bronx criminal court.
Lesandro "Junior" Guzman-Feliz, who dreamed of becoming a police officer and was a member of the NYPD's Explorers program,  was grabbed forcefully outside the Bronx bodega and assaulted by a group of men who stabbed him repeatedly as he struggled to escape, videos show. He was knifed in the neck, and died while running to St. Barnabas Hospital three blocks away.
"The brutal nature of this crime, we will leave literally no stone unturned until we make sure that we get justice and we make sure that everyone in this incident are brought to justice," NYPD Chief of Detectives Dermot Shea said following Tuesday night's arrest of the final suspect, Elvin Garcia, 23.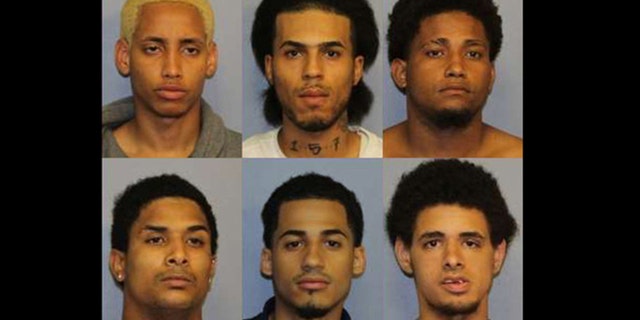 The seven other suspects were seen by a judge in New Jersey earlier on Tuesday, and agreed to be extradited to New York.
They were identified as Jose Muniz, 21, of Paterson, N.J., Joniki Martinez, 24, of Freeport, N.Y., Jose Tavarez, 21, Manuel Rivera, 18, Danel Fernandez, 21, Santiago Rodriguez, 24 and Kevin Alvarez, 19 —  all from the Bronx, N.Y.
The suspected members of the Dominican "Trinitarios" gang are believed to have killed Guzman-Feliz because they misinterpreted his identity for another young man who created a sex tape with one of the gang member's sisters, police sources told the New York Post.
Ever since surveillance of the teen's death surfaced via social media and has aired on major news outlets, it has sparked widespread community unrest and national attention.
"Gang members who drag a young teen out of a bodega and then hack him to death repeatedly with knives and a machete deserve to rot in prison for the rest of their lives," City Councilman Ritchie Torres said following the arrests.
More than 1,000 mourners attended a funeral for Guzman-Feliz Wednesday.
"We will be praying for him … as a community to say no to the violence, to the gang life and to all evil that is at the root at the death, the innocent death, of Junior Guzman-Feliz," Rev. Jonathan Morris said during the service.
Mayor Bill de Blasio said he wants find a way to honor his memory by naming part of the Explorers program after him.
"We want the next generation of young people who want to serve in the police to know about the young man who didn't' get a chance to, and be inspired by him," de Blasio said during "Inside City Hall," a live broadcast on NY1.
Fox News' Frank Miles and The Associated Press contributed to this report.