7 Baltimore officers federally indicted for racketeering, including robbing victims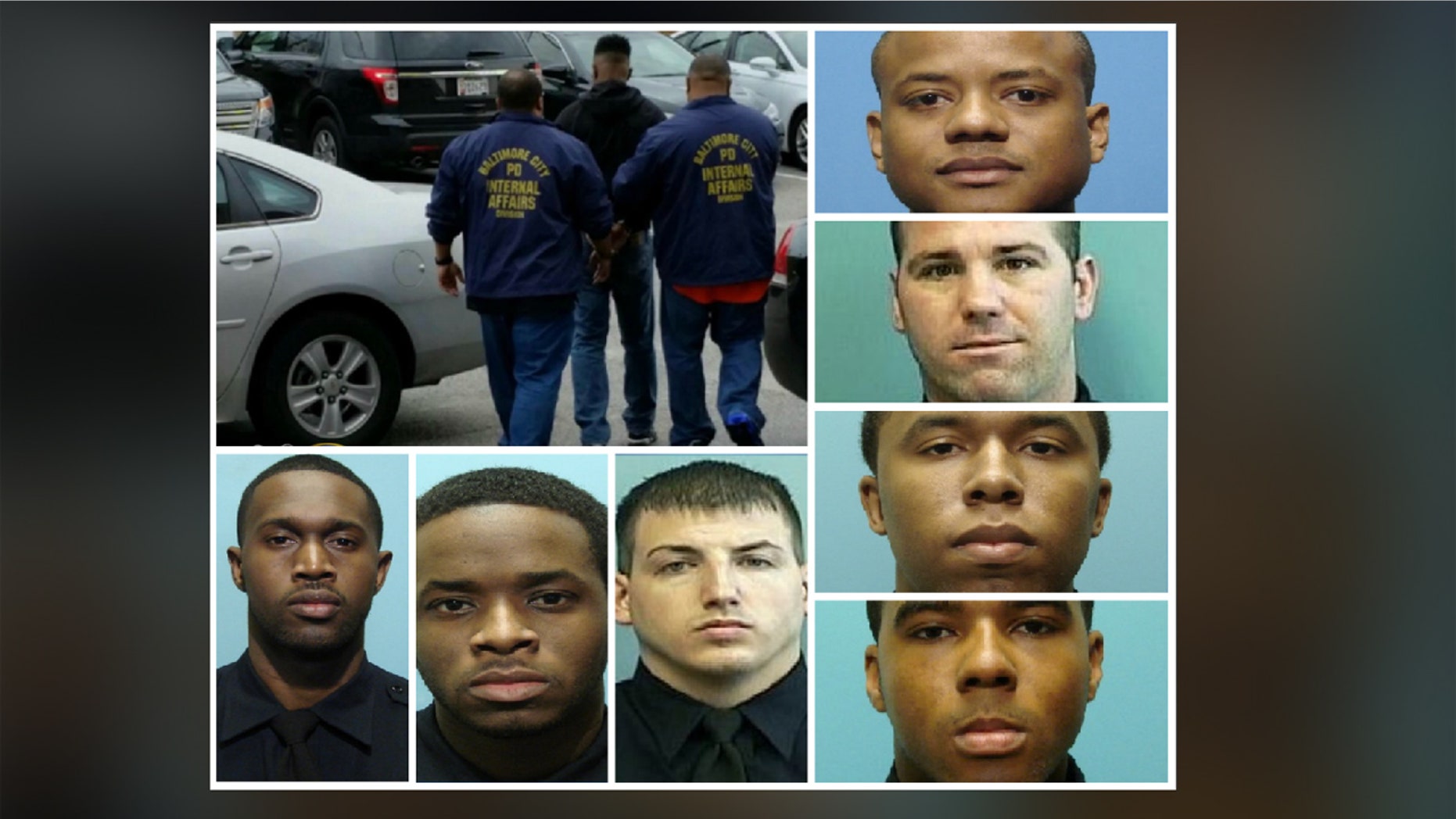 Seven Baltimore City Police officers are being federally indicted for a racketeering conspiracy, according to the Justice Department, in an investigative case that was secretly conducted and kept quiet about even from the city's State's Attorney.
The arrests of the officers allegedly involved in racketeering were announced in the U.S. Attorney's Office on Wednesday morning. The accused officers were reportedly robbing victims ranging from $200,000 to a 'couple hundred dollars,' filing false affidavits, and making fraudulent overtime claims while officers vacationed in Myrtle Beach and gambled at casinos.
One officer is also charged in a separate drug distribution indictment. Sometimes, narcotics and weapons were seized in addition to money and, "in several instances, the defendants did not file any police reports," the indictment alleges.
"These seven police officers betrayed the trust" of not only the police department but also the public, said Baltimore Police Commissioner Kevin Davis, during a time when the city was "under scrutiny" and trying to heal in a post-Freddie Gray climate.
According to a handout by the U.S. Attorney's Office, the involved officers have been identified as Momodu Bondeva Kenton Gondo a/k/a 'GMoney' and 'Mike,' Wayne Earl Jenkins, Evodio Calles Hendrix, Maurice Kilpatrick Ward, Jemell Lamar Rayam, Daniel Thomas Hersl and Marcus Roosevelt Taylor. All have been suspended without pay and are in custody of the FBI as police are search for more victims who may have interacted with any of these officers under suspicious circumstances.
The Baltimore DEA's Assistant Special Agent in Charge Don Hibbert explained that the DEA was conducting a probe when they "discovered information in the course of our drug investigation and we were able to work with our partners at Baltimore PD and the FBI and passed the information along and it worked the way it should" have been.