5 suspected MS-13 members could get life in prison in connection with armed robbery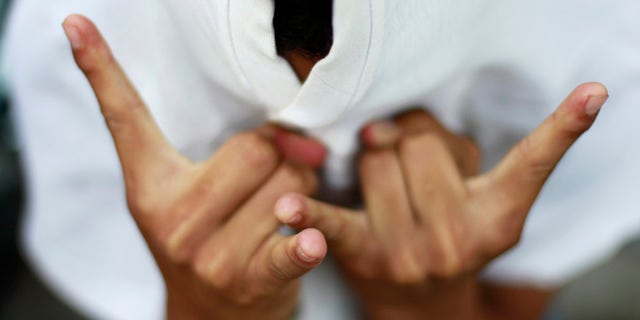 A grand jury in Texas this week indicted five suspected MS-13 gang members in connection with an armed robbery in Dallas, according to court records revealed Friday.
The men were named as suspects in a Dallas western store holdup earlier this year, the Dallas Morning News reported, citing Erin Nealy Cox, U.S. attorney for the Northern District of Texas.
Among the five is a man who admitted to being the leader of the PLS, an MS-13 subgroup, according to an affidavit. All five were charged with robbery, conspiracy, and a weapons violation, according to an indictment filed Tuesday.
The gang members are now in custody and face life imprisonment if convicted of the charges.
MS-13 has been described as "one of the most ruthless gangs on the streets."
Meanwhile in California on Friday, more than two dozen MS-13 gang members and affiliates were arrested and charged in connection with a drug trafficking investigation centered on a rural farm city that members used as a base of operations, U.S. and state prosecutors said.
The Associated Press contributed to this report.