4-year-old Ohio cancer survivor gets dream vacation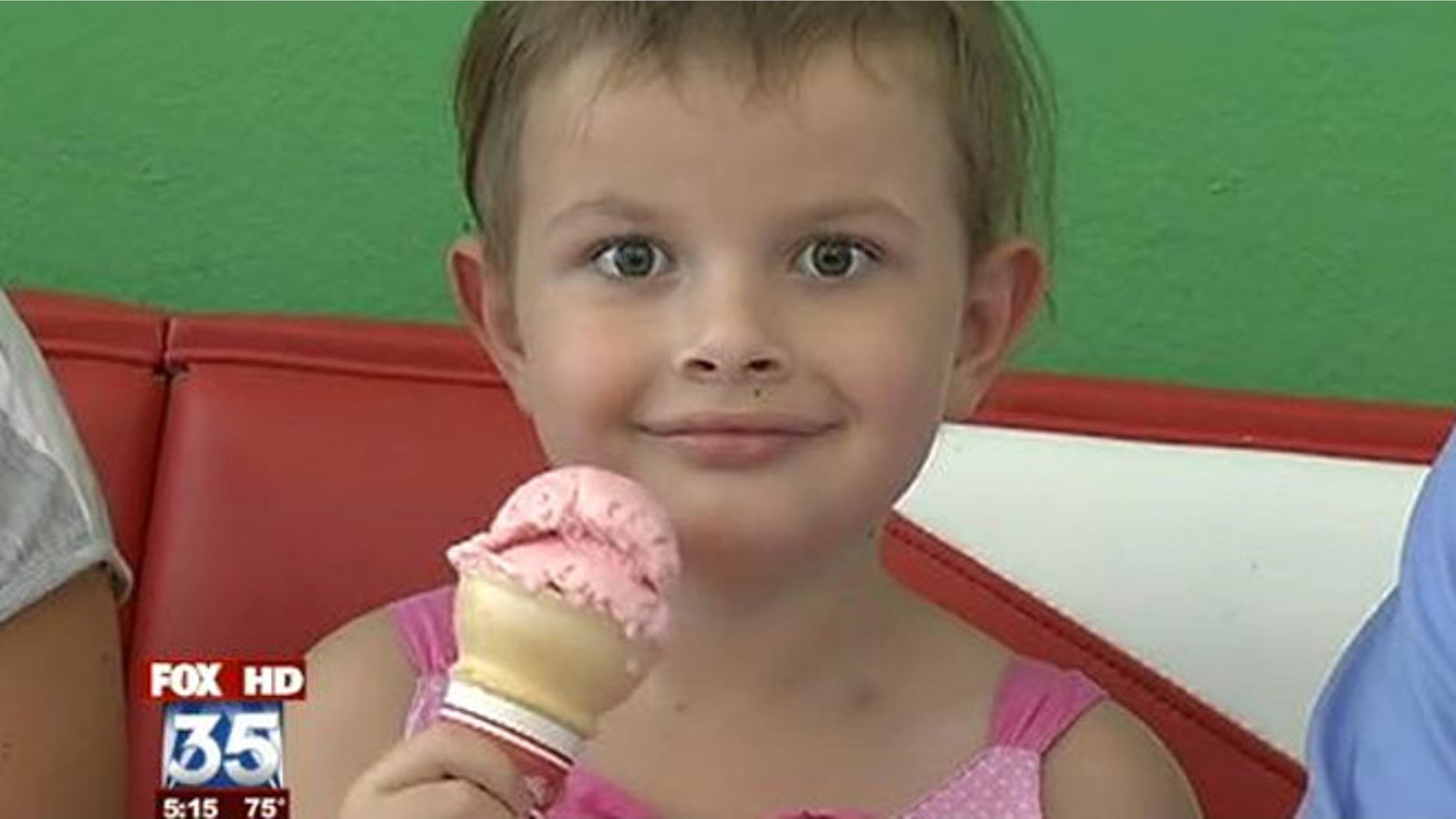 She's going to Disney World.
A 4-year-old Ohio cancer survivor who was unable to take her 'dream' trip because her father refused to sign a Make-A-Wish consent form, will be visiting the theme park next week after private donations rolled in.
"It's really exciting," Whitney Hughes, the girl's mother said. "It's also kind of a shock factor, too."
The Sentinel-Tribune in Bowling Green reported that the girl, McKenna May, was diagnosed with leukemia in 2010 and endured 15 spinal taps, skin burns, multiple chemotherapy treatments and steroid injections. She reportedly will not be ruled "cancer free" until five years after her last treatment.
Her father, William May, told FoxNews.com that his daughter has been through a lot, but he would not sign off on the trip because he thinks trips should be granted to kids dying from a disease.
"I'm not saying she hasn't been through a lot," he said. "But maybe she should get a swing set or something."
Make-A-Wish has a two-parent signature rule in place to make sure it doesn't get involved in any kind of custody battle or family issue, Mark Hiegel, the national communications director for the organization said in an earlier interview.
"We leave the medical evaluations to the doctors and legal issues with the courts," he said, noting that he never heard of a case where permission was denied by a parent because a child was too healthy. "Families have so many different structures; we need to have enforceable guidelines."
McKenna's grand mother says the response has been overwhelming.
"Two nephews went out and sold popsicles to get her here, two little boys, and I just cried," Lori Helppie said. Another boy sold candy bars and raised $500 to help pay for the girl's vacation.
Jamie's Dream Team, which grants wishes to sick children is sponsoring the girl's trip.
"I had faith that it would (happen)," Hughes said. "But I didn't think it would happen this fast."