4 Oklahoma troopers injured, suspect dead after shooting, fire, authorities say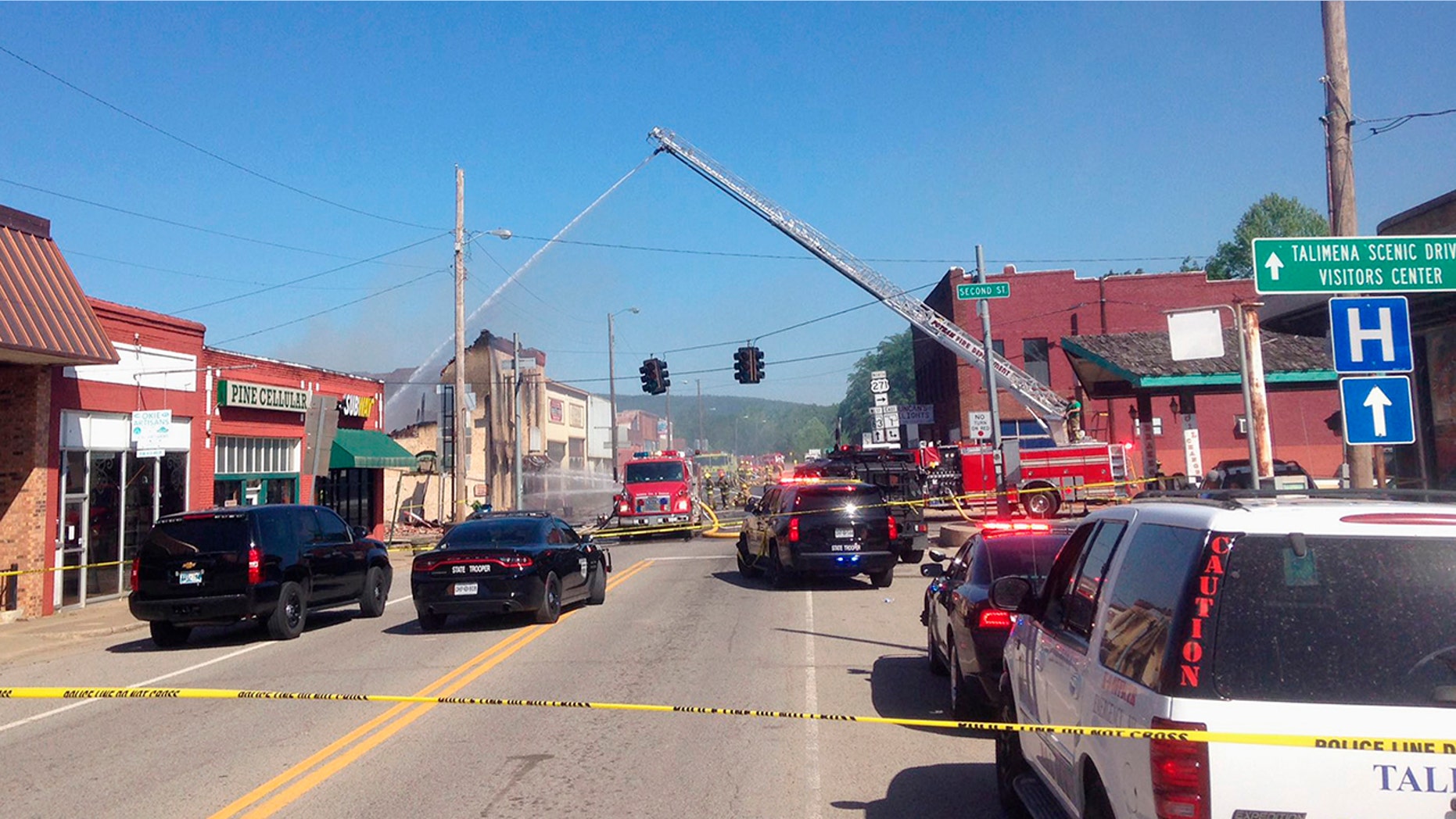 Four Oklahoma troopers trying to execute a warrant on Friday were injured after getting shot at and a fire broke out at a potentially "booby-trapped" house, authorities said.
The encounter in Talihina, Okla., began when state troopers were assisting local authorities in carrying out a drug-related warrant, Oklahoma Highway Patrol Capt. Paul Timmons said. He said they asked for help because the man had a "violent criminal history."
But when they walked in, "they were met by gunfire," according to Timmons, who also said the house caught fire as soon as they tried to serve the warrant.
MASSIVE BLAZE DESTROYS CLASSIC CAR COLLECTION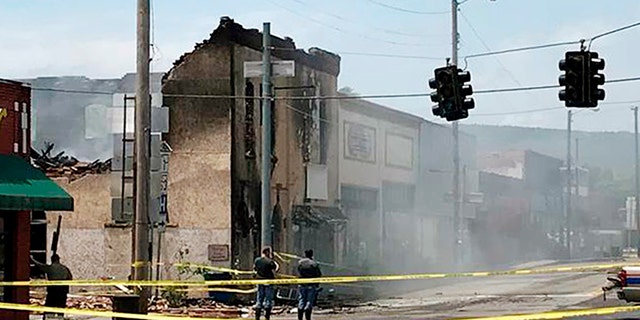 The four troopers were either hit by bullets or shrapnel and have all since received medical care and were released from the hospital, authorities said. A fifth trooper was also struck, however the vest they were wearing shielded them from getting hurt, Timmons said.
It wasn't exactly clear how the blaze started, Timmons said, but "right now we suspect that the building may have been booby-trapped with some type of explosive device that maybe started the fire."
Authorities were also "fairly certain" the man had surveillance cameras set up, Timmons said.
Firefighters appeared to have the fire contained by the afternoon, The Associated Press reported.
WYOMING SHOOTING LEAVES MAN DEAD AND OFFICER INJURED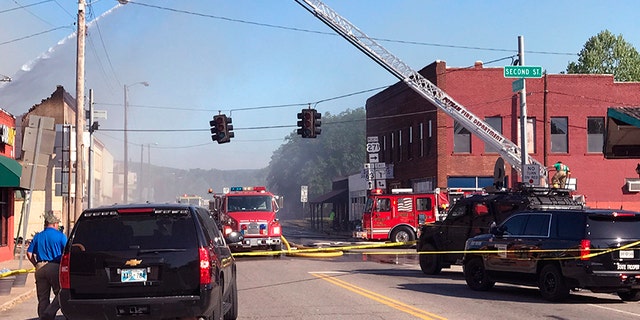 The unidentified suspect in the incident was shot and pronounced dead, Timmons said. A body was reportedly not recovered.
A number of buildings were burned by the fire, including two historic ones that were about 100 years old, according to Talihina Police Chief Rodney Faulkenberry.
Talihina is located about 150 miles southeast of Oklahoma City.
The Associated Press contributed to this report.