3 teens arrested in murder of Louisiana pastor's wife
Three Louisiana teenagers were arrested Saturday after a pastor's wife was run over and killed by her own vehicle during a carjacking.
Jeannot Franco Plessy, 49, was pulled from her own car and thrown to the ground while she was outside her daughter's home on Nov. 27. Her son-in-law tried to stop the carjacking, but the teens reversed the car and ran over Plessy. She died later that night from blunt force trauma.
A 17-year-old, Jontrell Robinson, was charged with second-degree murder and carjacking, New Orleans police said. Edwin Cottrell, 18, was arrested and charged with being a principal to second-degree murder and a principal to carjacking.
Another juvenile, who was not identified, was also charged with being a principal to second-degree murder and principal to carjacking.
Plessy was a mother-of-five who co-founded the outreach ministry Crossover Christian Fellowship with her husband, David Plessy, more than a decade ago. David Plessy said his wife was a domestic abuse survivor who recently returned from an evangelical trip to American Samoa during domestic violence awareness month, according to WWL-TV.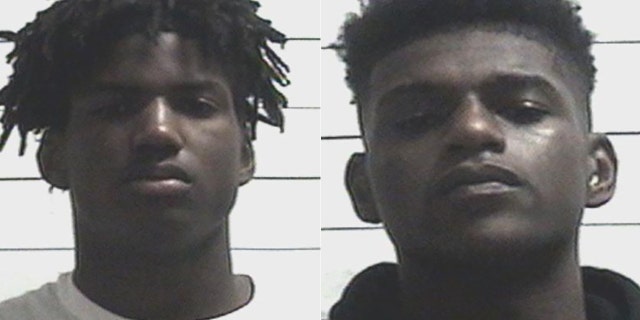 David Plessy called his wife's death "an act of selfishness."
"One inclination would be to scream out for justice and scream out of anger, and perhaps that's a stage of my grief that's in front of me," he told WWL-TV. "But I know my wife has never failed to forgive anyone who has hurt her."
The Associated Press contributed to this report.