$25G reward offered for information leading to missing soldier Kelli Bordeaux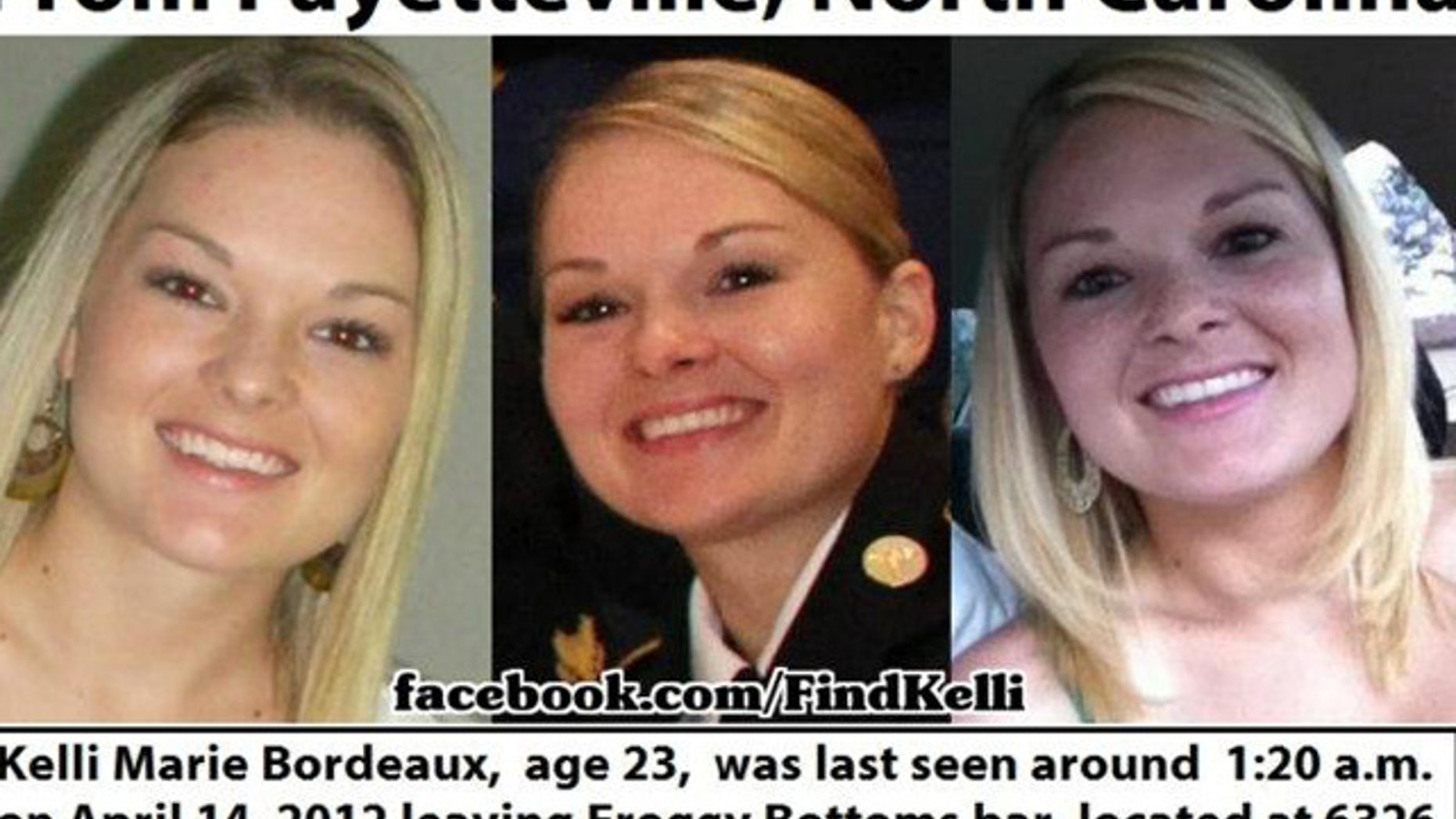 Nearly one year since a 23-year-old Fort Bragg soldier disappeared from a North Carolina bar, authorities announced Friday that a $25,000 reward is being offered for information about the case.
Pfc. Kelli Bordeaux, a combat medic with the 44th Medical Brigade, disappeared April 14 after leaving Froggy Bottoms bar in Fayetteville around 1:20 a.m.
No suspects have been named in the case. The woman's husband, a civilian, was visiting family in Florida at the time, and Bordeaux had spent the night singing karaoke and drinking with friends at the hangout.
Nicholas Holbert, a 25-year-old "bar hand" who is also a convicted sex offender, told police he drove Bordeaux home to her apartment complex less than a mile away. He denied any involvement in the woman's disappearance, claiming Bordeaux asked to be dropped off at the entrance of her neighborhood. She was never seen or heard from again. Her cellphone pinged off a tower close to the bar before its battery died, investigators. But searches for the phone around the tower have come up empty.
Holbert was later arrested for failure to register as a sex offender at his new address in Cumberland County, N.C. He was convicted in 2003 at age 16 of indecent liberties with a 5-year-old child.
Bordeaux was last seen wearing a pink tube top, black shorts and a pair of flip-flops that investigators have described as "bedazzled." She is 5 feet, 1 inch tall, 105 pounds and has blonde hair and brown eyes.
Anyone with information on the case is being urged to contact authorities at 910-396-8777 or 910-396-0392.
FoxNews.com's Cristina Corbin contributed to this report.