2 Killed When Gunman Invades L.A. Home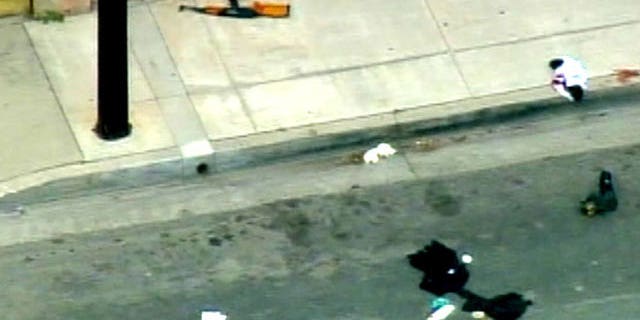 NEWYou can now listen to Fox News articles!
HAWAIIAN GARDENS, Calif.-- Investigators say a gunman with an assault rifle and a can of gasoline stormed his ex-girlfriend's Hawaiian Gardens home and shot four people, killing two of them, before a sheriff's deputy confronted and shot the attacker.
Los Angeles County Undersheriff Larry Waldie says a deputy heard automatic weapons fire around 4 a.m. Thursday, grabbed his AR-15 rifle and confronted the gunman outside the home.
The gunman then pointed his AR-47 at the deputy who fired twice and wounded the man.
Inside the home, the man's ex-girlfriend and her 14-year-old brother are dead. Her father and mother are hospitalized in critical condition with gunshot wounds.
Waldie told KTLA-TV the gunman was upset with the family because of his breakup with the woman.