2 killed, 20 injured in Colorado mining accident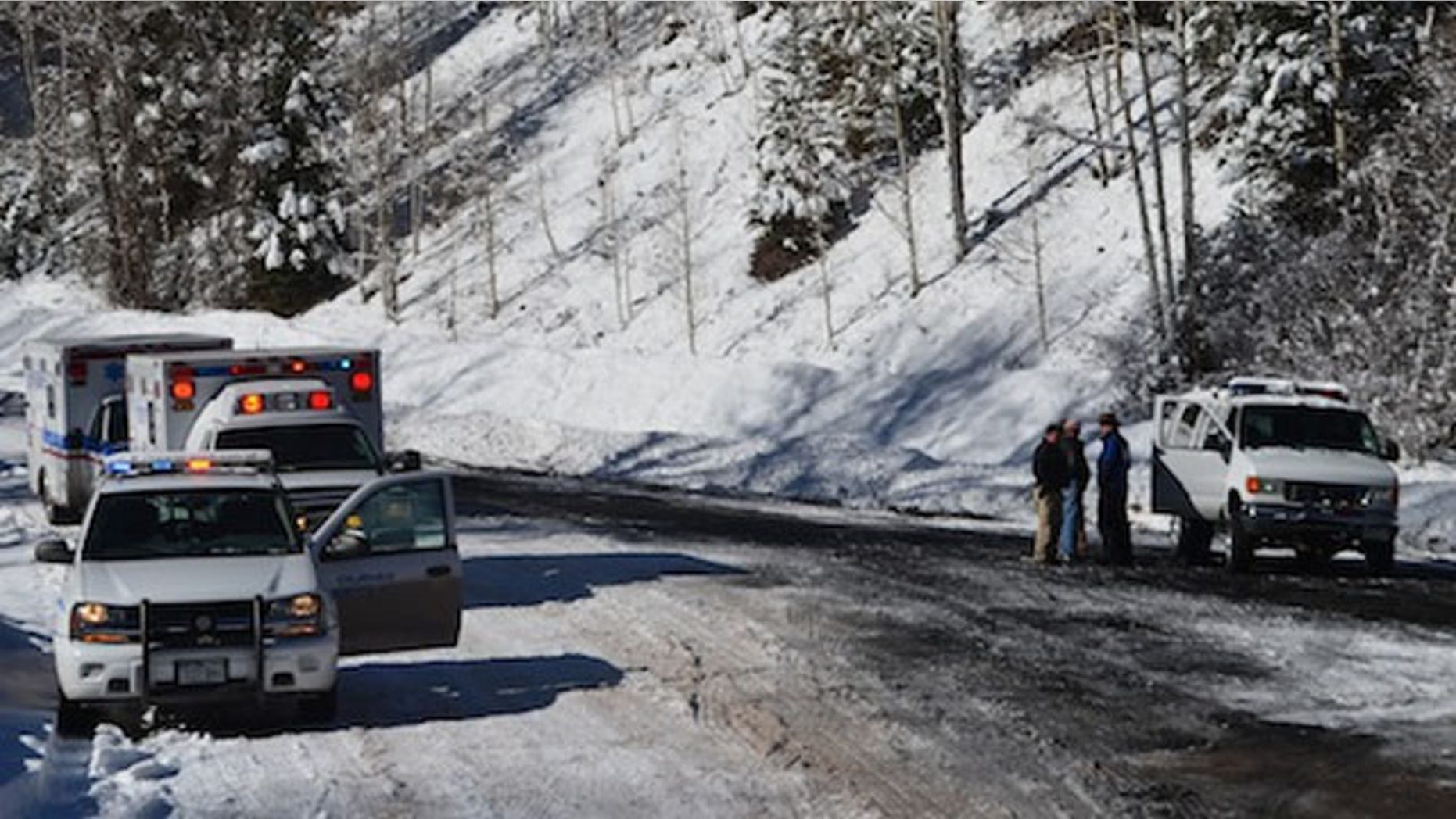 Two workers have died and 20 others have been injured after a mining accident in southwestern Colorado early Sunday.
Authorities confirmed Sunday night that the two miners died of carbon monoxide poisoning and the source of the gas was under investigation.
KDVR, citing the Colorado Mine Safety and Health Administration, reported that the gases were released following an incident involving explosives at the Revenue-Virginius mine, about seven miles south of the town of Ouray.
The deceased miners were identified by county officials as Nick Cappanno, 34, and Rick Williams, 59. They were confirmed dead underground Sunday afternoon.
Rory Williams, project manager for Star Mine Operations, told the Ouray Watch newspaper the accident was not related to a cave-in or mine collapse but was apparently a "powder-smoke incident," and that the release of chemicals in the smoke injured the miners. Williams told the Associated Press that all of the miners were required to wear personal respirators, and the two who died had them. Williams also said that the equipment does not appear to have malfunctioned.
"Anything that has been reported is speculative," said Marti Whitmore, a spokesperson for the state's emergency management office. "We don't know what the cause is." Officials said they were investigating whether a small explosion in the mining process might have caused the release of the gas.
Star Mine Operations, LLC, the owner of the mine, couldn't immediately be reached by the Associated Press for comment, but Whitmore said the company has accounted for all of the workers at the site.
Whitmore added that 20 people were taken to area hospitals as a result of the incident, and all but two were treated and released. The condition of those two was not immediately disclosed.
The U.S. Mine Safety and Health Administration is at the accident site, which is about 270 miles southwest of Denver.
The last major mining disaster in Colorado occurred on April 15, 1981, when an explosion killed 15 people at the Mid-Continent Dutch Creek No. 1 Mine near Redstone.
There have been eight mining deaths in the state since 2002, not including the two Sunday, according to the mine safety agency.
In 2011, a New Mexico contract worker died after being hurt at the West Elk Coal Mine in Somerset, in western Colorado. The agency found the 53-year-old slipped and fell from a beam at a tower construction site.
In 2012, a 25-year-old water truck driver died after losing control of his vehicle at Colowyo Mine in Moffat County.
The Watch reported that in its heyday, between 1876 and the late 1940s, the Revenue-Virginius mine produced more than 14.5 million ounces of silver, enough to weather the Silver Panic of 1893.
Star Mine Operations acquired the property in late 2011.
The Associated Press contributed to this report.