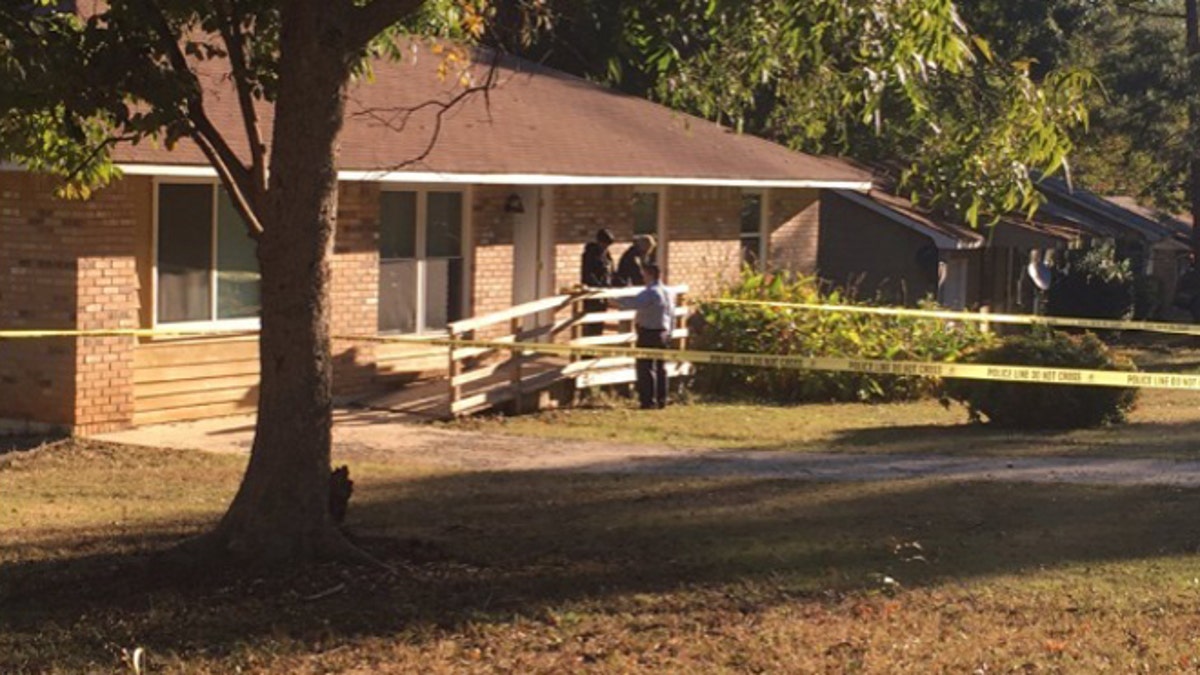 Georgia police are investigating a deadly home invasion early Saturday in which two young children were killed, according to reports.
15-year-old Daveon Coates and his 11-year-old sister Tatiyana Coates were found shot to death in a home in Jonesboro, Fox 5 Atlanta reported. Three other children in the home were not harmed.
"It's heartbreaking…anytime you have someone dead it's sad, but especially when you have children," Clayton County Police Department spokeswoman Ashanti Marbry told the station.
BARKING DOGS SCARE OFF OREGON HOME INVASION SUSPECT; INCIDENT CAUGHT ON VIDEO
Marbry said a child inside the home called police around 5 a.m. and reported that someone had broken in and was shooting.
Marbry said the 15-year-old was the oldest of the five children in the home at the time. The youngest was 6. They were all siblings.
Police said there were no parents or adults in the home at the time of the break-in.
1 MAN DEAD, 2 INJURED AFTER MARYLAND HOME
INVASION
Fox 5 reported that the parents were eventually found and investigators were interviewing them.
Clayton County Police Chief Michael Register described the incident as tragic and senseless.
He told WSB-TV that there are no suspects at this time, but police are investigating several leads.
Click for more from Fox 5 Atlanta.
The Associated Press contributed to this report.