17 pounds of heroin seized in South Carolina interstate bust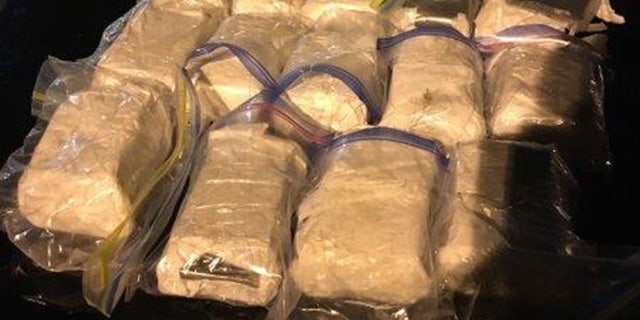 One of the most dangerous drugs on the streets is among more than a dozen pounds of narcotics Greenville County, South Carolina deputies found being transported on the interstate.
Sheriff Will Lewis held a press conference at 2:30 p.m. on Friday to discuss busts made by the county's new interdiction team. Since February the four-deputy team has been working full-time to seize illegal drugs, guns, stolen cars and traveling fugitives on the county's interstates.
WOMAN CARJACKED WHILE HELPING CRASH VICTIMS IN FLORIDA
Last week, Lewis said in four different traffic stops, the team seized more than 17 pounds of heroin, over a pound of "gray death," 220 grams of methamphetamine and three ounces of marijuana.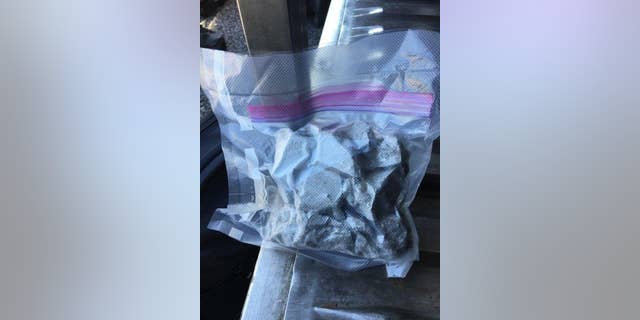 Gray death, a nickname for a drug cocktail often made of fentanyl and the buffalo tranquilizer carfentanil, can be cut with heroin. The mixture, which Lewis described as looking like concrete mix, is extremely lethal and can be deadly through skin contact.
Lewis said 0.2 milligrams of gray death can kill. The drug was located after a K-9 alerted on a bus which was stopped.
He said deputies risk accidental exposure to the deadly substance during traffic stops and in order to prevent exposure, a laser scanner is used to test gray death.
"People just don't even know about this yet," Lewis said. "The word is not even out."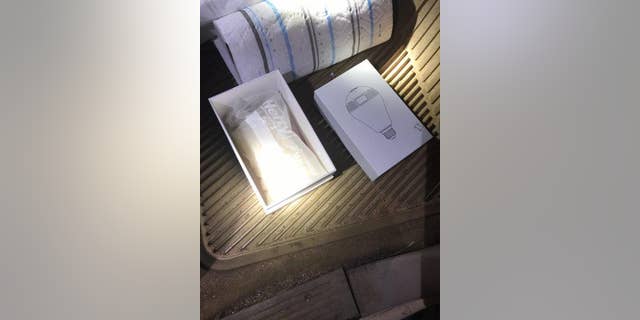 He also said they are working with veterinarians to determine how to protect K-9 units from exposure, saying the department would never knowingly put a K-9 in contact with a fentanyl-based substance.
The heroin seized was found after a traffic stop for failure to maintain lane. Lewis described the amount as "California numbers" and said the quantity is not something seen often in the state.
"It's almost unfathomable," Lewis said. "I've never heard - in my entire time in narcotics, my entire time in the DEA task force - I've never heard of a 17 and a half pound seizure in South Carolina, ever."
The wholesale value of the drugs is estimated at more than $545,000. Street value can be up to 70 percent higher.
Read more at Fox Carolina.