14-foot python that escaped California's Carr Fire caught after slithering into city streets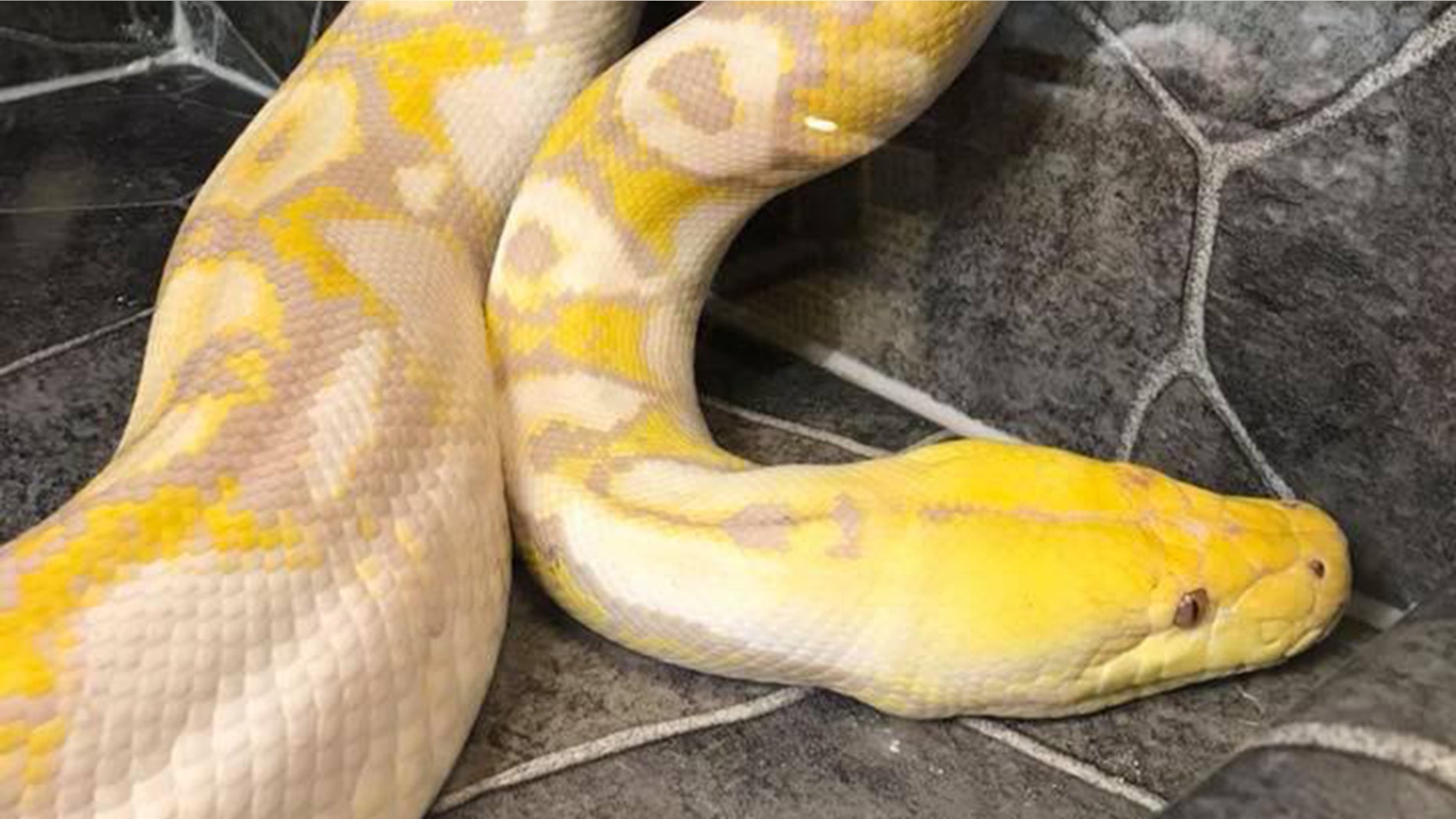 It wasn't just people that fled the massive Carr Fire in Northern California that's burned over 95,000 acres and left six people dead, but also a very large serpent that managed to slither away.
Redding Reptiles, a pet store in the city of 92,000 that's faced mass evacuations, said in a series of Facebook posts a 14-foot albino reticulated python named "Eres" got loose from a temporary enclosure at a home in South Redding on Saturday night.
"Eres is a beautiful, friendly snake. She is part of our store family and Reptile Exhibit," the store said in a Facebook post. "Please don't be afraid of her - she is lost and scared!"
Eres was found Monday, and is now "safe and sound."
"She was hiding in a milk crate on the patio of a neighbor's back yard. Not far away from where she escaped," the store said in a Facebook post. "We had previously attempted to search the yard, but the owner refused to let us in. Thankfully his wife found the snake and called us immediately."
The store's owner, Sandra Dodge-Streich, previously told the Sacramento Bee the snake probably got out during the night when he was cool, and could have traveled as far as a couple miles already.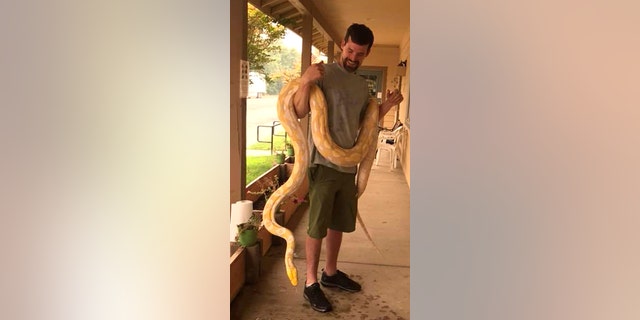 "She's a picky eater, and she's not going to go after anything unless she feels threatened," Dodge-Streich told The Bee. "She only really likes chicken."
NORTHERN CALIFORNIA FIRE RAGES AS GRANDMOTHER, 2 GREAT-GRANDCHILDREN AMONG DEAD; LOOTERS TARGET EVACUEES
The snake was originally evacuated from the store when the fire got into the western part of the city on Thursday night. After being taken to a home with geckos, bearded dragons and other animals, it was moved four more times before it got out.
Dodge-Streich stressed to the newspaper the serpent is "not a harm to anybody" and was probably hiding in a location that is cool and dark.
Dodge-Streich told The Record Searchlight that residents in the area with small pets, however, should be wary about letting them outdoors.
NORTHERN CALIFORNIA FIRE LEAVES 6 DEAD AS OFFICIALS WORRY HIGH WINDS COULD FLAME BLAZE
On Sunday, the Carr Fire near Redding slowed for the first time after days of explosive growth. County Sheriff Tom Bosenko said authorities found a sixth victim of the blaze at a home that was consumed by flames, though he declined to say where. The victim's identity was not released.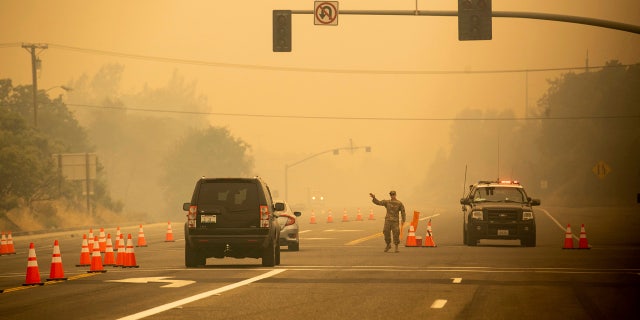 The sheriff's department is also investigating seven missing persons reports, Bosenko said.
Redding police have an additional 11 reports of missing people, though many of them may simply not have checked in with friends or family, said Redding police Sgt. Todd Cogle.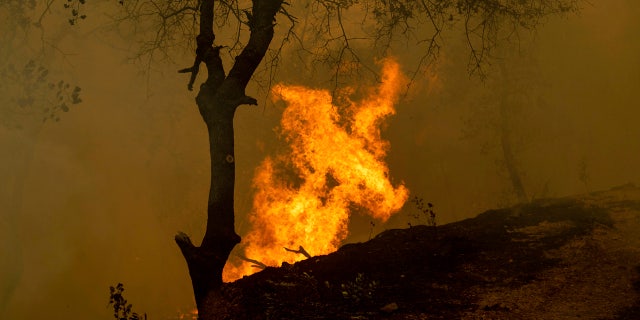 The latest tally showed at least 657 homes destroyed and another 145 damaged, with the fire having consumed 149 square miles.
After days of fortifying the areas around Redding, fire crews were increasingly confident that the city would escape further damage.
The fire had not grown inside the city limits since Saturday, according to California Department of Forestry and Fire Protection incident commander Bret Gouvea.
The Associated Press contributed to this report.