1 dead, 4 missing in California yacht race accident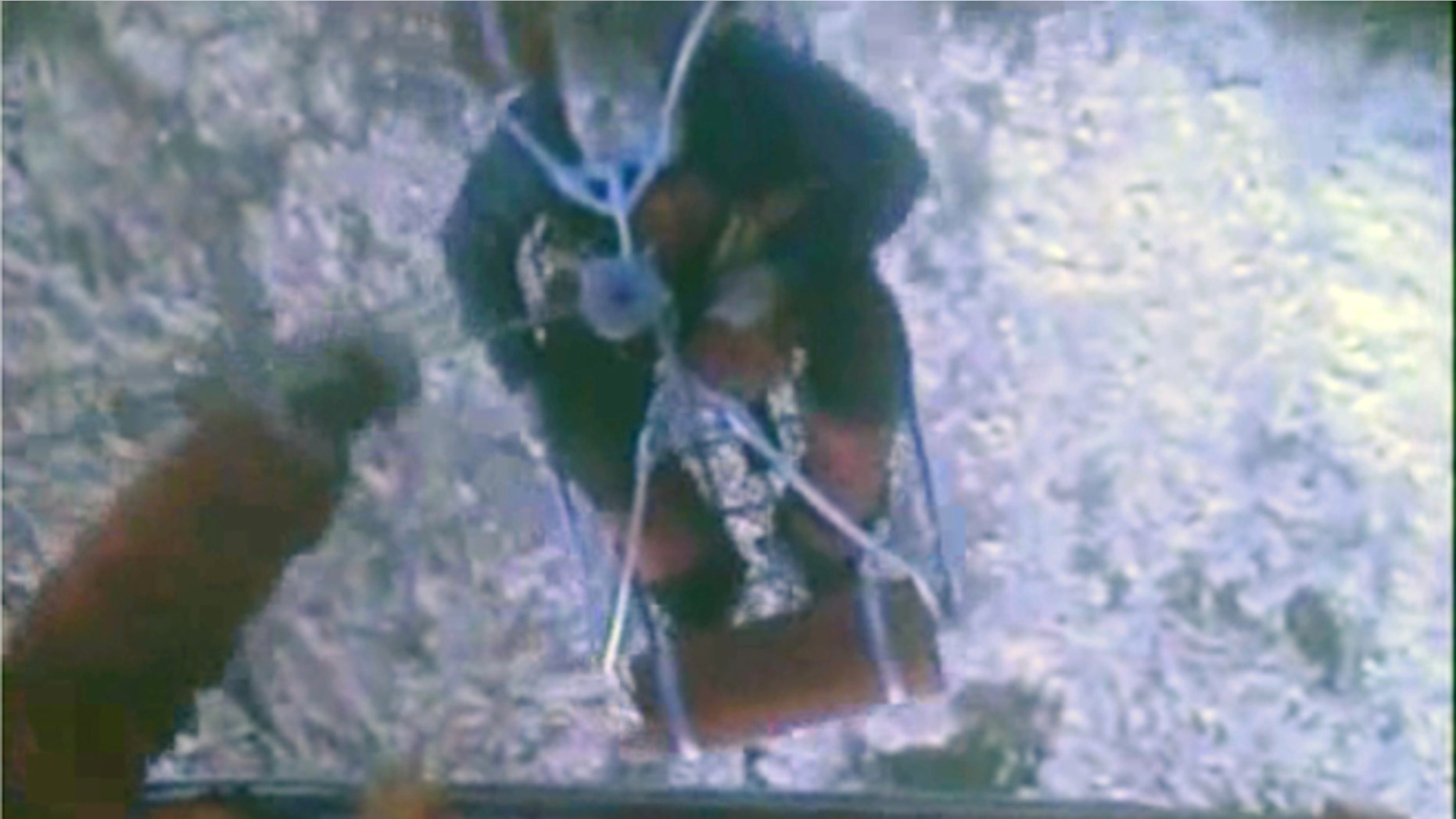 SAN FRANCISCO – One sailor died and four others were missing at sea after powerful waves swept them from their yacht during a 60-mile roundtrip race off San Francisco's coast, the Coast Guard said Sunday. Three other crew members were rescued.
The 38-foot Low Speed Chase was competing Saturday in the race from San Francisco Bay around the Farallon Islands, some 27 miles off the coast. Seas were rough, with waves running as high as 10 to 12 feet, when the vessel was hit by a larger wave that washed some of the crew members overboard, Coast Guard Petty Officer Levi Read said.
"They turned the boat around to go rescue those people and they got hit by another wave," sending the boat onto rocks, he said.
A Mayday call reporting the accident went out at about 3 p.m. PDT.
Coast Guard and National Guard helicopters and water craft rescued three crew members who were clinging to rocks, about 300 feet from their damaged vessel, Read said. The body of one crew member was pulled from the water.
All were wearing life vests and cold weather gear -- equipment that gave rescuers hope in the search for the missing.
"There is the possibility that the other four were also in the same kind of gear," Read said.
Three helicopters, two cutters and a smaller boat were searching the waters around the islands, as well as shoreline areas early Sunday for the missing crew members.
Dozens of boats were registered for the Full Crew Farallones Race, in which boats sail from the St. Francis Yacht Club on San Francisco Bay around the islands and back, a 60-mile round trip.
The names of the eight crew members were not released, and there was no immediate word on the condition of the three survivors.
The Yacht Racing Association of San Francisco Bay expressed sympathy for the dead crew member and hope for those missing.
"We offer our thoughts and prayers to the family and friends of the missing crew in hopes they are returned home safely," the association said in a statement on its website.
The San Francisco Chronicle reported that the Low Speed Chase is based out of the San Francisco Yacht Club, located in Marin County's Belvedere Cove. The manager of the club declined immediate comment.