Worldwide travel alert: What travelers need to know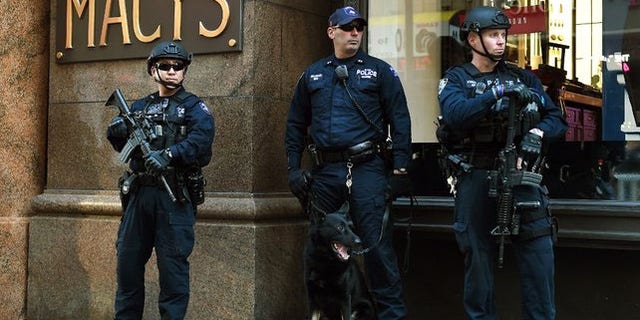 NEWYou can now listen to Fox News articles!
The State Department Monday issued a worldwide travel alert for Americans following the simultaneous attacks at several locations in Paris that killed 130 people, and a hotel siege in which 19 people died in Mali.
Warning that groups like ISIS, al-Qaeda and Boko Haram "continue to plan terrorist attacks in multiple regions," the alert does not instruct Americans to avoid travel, but it does urge U.S. citizens to "exercise vigilance when in public places or using transportation."
The alert, which will be in place until 24 February, also warned of the possibility of individuals carrying out their own attacks, although it didn't identify a specific location or country.
Former New York City Police Commissioner Howard Safir told Fox News that everyone should use caution wherever they go, and act on the saying," When you see something, say something."
"We should also be concerned about what's going on here at home," he said. "There is not logical reason why we couldn't have what went on in Paris here at home."
The State Department regularly issues individual country travel alerts, but worldwide alerts are rare. This has raised concerns among travelers who are heading out for holiday trips.
If travelers want to change their plans as a result of the alert, they're going to have to pay or be prepared to lose out. Airlines aren't waiving change or cancellation fees--which can run into the hundreds of dollars. Some insurance policies do cover against terrorism, but read the policies carefully; any policy will only cover what it states specifically. If a contingency is not written, do not expect it to be covered -- although it never hurts to ask if you are not certain.
But Tim Horner, who leads security risk management at Kroll, a risk mitigation company, said people shouldn't be canceling trips.
"The goal here is to live your life. The most important thing is that you're making an informed decision," he said. "You can't get rid of all the risk. Right now you have to understand that the general risk level is going to be raised. Are we're all be attacked? No."
Travel alerts are milder than travel warnings. They're generally short term and issued because of situations like political unrest, recent violence and on anniversary dates of specific terrorist events. In comparison, travel warnings recommend that Americans avoid travel to a country altogether.
Horner stresses that the worldwide alert -although rare--shouldn't be interpreted as a warning. "People should be aware. Pay attention, take precautions."
He said those include informing family and friends of where you are, that cell phones are working, and making sure you have a some wiggle room in your schedule because, "things can change quickly."
If your traveling overseas, enroll in the State Department's Smart Traveler Enrollment Program, that registers U.S. citizens with local consulates. Follow the instructions of local authorities and monitor media and local information sources.
If something happens, Horner said sometimes the best thing to do is to stay put and wait, especially if you're in a hotel or a safe environment.
"The chances are minimal that something will happen, but we're all operating in a more challenging, riskier world," he said.