Tourists in Japan may soon be able to buy goods with fingerprints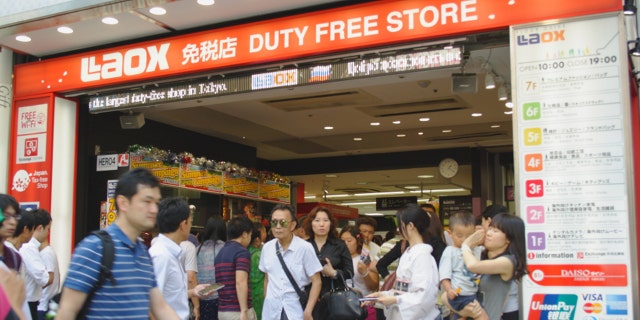 In an effort to attract more foreigners to the country, the Japanese government will begin testing a system this summer that will allow foreign tourists to purchase items in stores using only their fingerprints, The Yomiuri Shimbun reported.
The idea behind this new system is that it will prevent crime and make it so users don't have to carry cash or credit cards with them, The Yomiuri Shimbun said.
The government is hoping the system will be up and running by the 2020 Tokyo Olympic and Paralympic Games, the Japanese newspaper reported.
During the experiment, tourists will register their fingerprints and other personal information, such as credit card data, the newspaper said. Then when they want to buy something, the tourists would simply place two fingers on special devices that will be available at stores.
The government will use fingerprint authentication in place of the current requirement that foreign tourists show their passports when checking into ryokan inns or hotels, according to the newspaper.
More from TravelPulse
Cuba Suffering Beer Shortage Thanks to American Tourists
What Are the Top 5 Safest Places To Travel in the World Right Now?
Winter is Coming: Live the Show Life on These 'Game of Thrones'-Inspired Tours
Why Losing the Virgin America Auction Was Actually Good for JetBlue
7 Tips To Surviving Las Vegas Business Trip With Your Wallet and Reputation Intact