'The Revenant' in real life: Vacation like a five-star frontiersman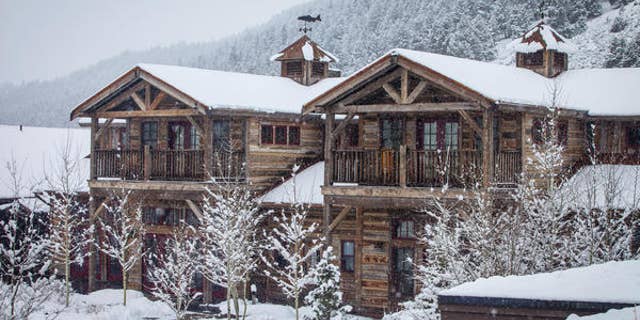 It's been a year since Leo accepted his first Oscar win, Best Actor, for immortalizing Hugh Glass in "The Revenant."
As a colder-than-usual winter looms ahead, it's time to revisit what it takes to survive the elements.
But before you strip down, cozy up in the closest horse carcass and suck bone marrow out of a dead animal while catharizing a bullet wound with gun powder, consider this: there's a five-star property equipped to help you embrace your inner frontiersman-- with a luxurious twist.
1. The Where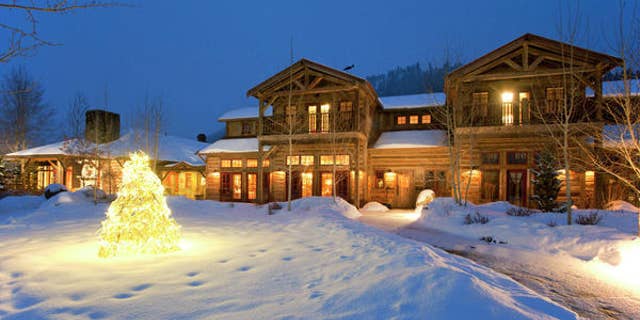 The 2016 Golden Globe recipient of Best Motion Picture (drama) is based on a novel by Michael Punke. It tells the sometimes true, often exaggerated exploits of Glass—a folk hero who ran with mountain man Jim Bridger. Many of their adventures took place in the wilds of Montana—now home to Ranch at Rock Creek, the only Forbes five-star rated ranch in the world.
Surrounded by nearly 7,000 acres of wilderness, this former 19th century homestead is the perfect place to succumb to a setting similar to what Glass encountered. Unlike Glass, however, you'll have to drop serious cash for the experience—one so posh it would suit the lavish tastes of an A-lister like Leo himself. The all-inclusive four-night Indulgent Frontiersman package, offered through March, starts at $3,200 per person.
FOLLOW US ON FACEBOOK FOR MORE FOX LIFESTYLE NEWS
2. What to Wear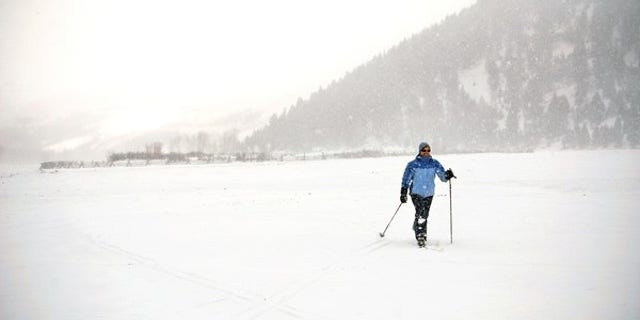 Forgot to pack your bearskin parka and buckskin moccasins? No problem. The Ranch's Mercantile can outfit you with gear from classic to classy, with century-old brands like Pendleton and Filson. Wool and leather are okay, but "down feathers can chill you 300 times faster than being naked," says Patrick Little, Ranch Activities Manager. Little is also search and rescue certified, and he's the brains behind the survival skills challenges.
3. Shoot to Live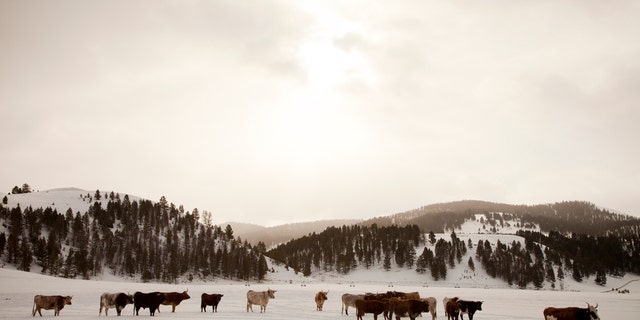 Leo had to survive (on screen) for 220 minutes, but Glass spent months at a time in a no-man's land fraught with perils like 800-lb grizzly bears. His rifle was his most prized possession, so shooting sports are a critical component of the Indulgent Frontiersman package.
The Ranch offers five ranges and interactive courses with an impressive gun collection featuring everything from .22's to 20-gauge shotguns and even reproductions of 19th century revolvers. Of course, it's also useful to know how to use a bow and arrow—the deadly weapons wielded by the movie's Arikara tribe. But before guests can access an archery range dotted with life-sized 3-D targets, they may have to earn their weapons. One of the challenge courses requires guests to build a roaring fire—at least 24 inches off the ground—before receiving a recurve bow and arrow.
4. Nature Answers to No One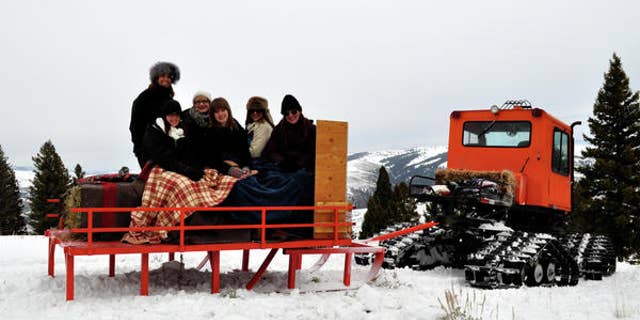 In the wild, anything goes. "There's no flow chart for surviving," Little says. After reading the "The Revenant," the aspiring Master Naturalist was inspired to create the Indulgent Frontiersman package which is designed to be a la carte so it suits all ages. Little's team can simulate hostile territory where guests are shot at (with paintballs) and unknown territory where guests are educated in the art of orientation sans GPS.
Guests also learn a critical lesson illustrated by Leo that applies to almost every outdoor situation: follow the water. According to Little, the highest survival rate in the backcountry belongs to five to eleven-year-olds. "Kids follow their desires. The older you are, the more you overthink and make mistakes."
5. Rations—Camp Cuisine with an Epicurean Twist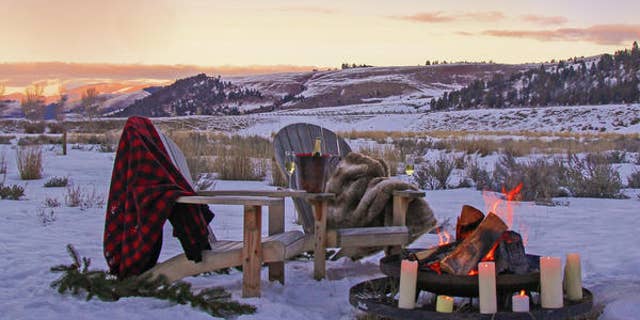 During the survival skills programs, guests may be limited to eating what they shoot. A bullseye could equal a sandwich while hitting an outer ring looks like half a granola bar. After learning how to build a fire, a luxury Leo often had to forgo to avoid being spotted by enemies, guests can roast bison brats and refuel with fireside craft whiskey. After all, this is a five-star package. Meals are prepared by Alaska native and Executive Chef Josh Drage whose recipe repertoire includes everything from braised elk to lamb porterhouse and seafood cioppino.
6. Scouting Out Shelter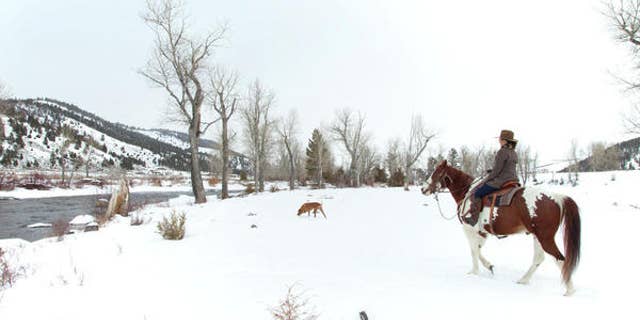 While Leo crashed in a horse carcass in one of the movie's most unforgettable scenes, Little says it's best to find, or build, an elevated brush platform when sleeping outside. He's happy to arrange for an overnight al fresco stay as part of the package, but most guests will want to rest in the Ranch's diverse deluxe accommodations.
They range from the aptly-named River, Apache and Moose Houses to the more isolated but just as well-appointed Trapper Cabin—a canvas, wood and stone construction with hydronic heated floors, stone-tiled shower and wine cooler. There are also lavishly decorated lofts in a restored 19th century barn and glamping cabins with master suites outfitted with claw foot tubs and gas stoves. Larger groups can claim the 2,668-square-foot Bear House featuring five bedrooms, five bathrooms and a sun room, hot tub and private fenced-in lawn.
7. Free Time on the Frontier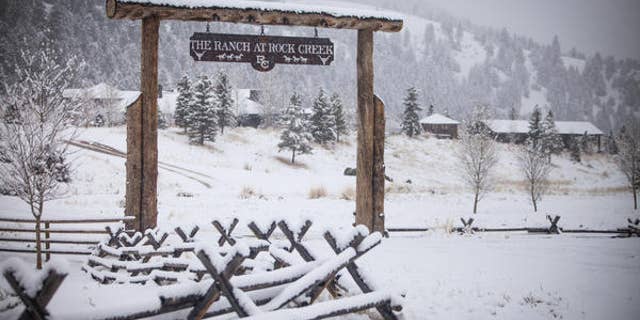 Clothing, food and shelter secured, it's time for a little fun. With Ranch guides leading the way, indulgent frontiersman can ice fish for Kokanee salmon, snow-shoe to the summit of a 10,000-ft. peak or ride the range on horseback—Leo's preferred mode of transportation in the film. (The package includes a $300 Saddle Sore Soak treatment in the Ranch's world-class spa.)
Guests who aren't too concerned with staying true to character can sing karaoke or go cosmic at the two-lane bowling alley in the Ranch's Silver Dollar Saloon. Those who want to compare their day's highs and lows with a day in the life of Leo can sink into a plush chair in the Ranch's movie theater and watch, what else but Leo's award winning performance?