Ryanair airlines 'messed up,' cancels 82 flights in one day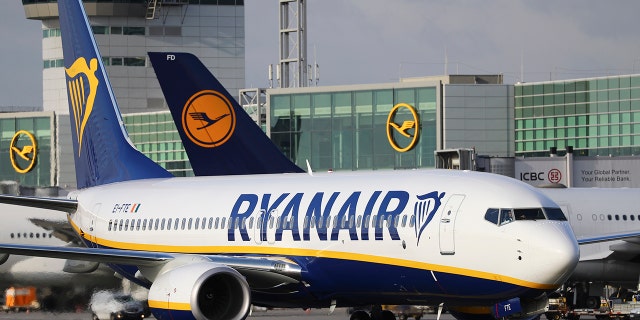 NEWYou can now listen to Fox News articles!
Ryanair cancelled 82 flights scheduled for Sunday after the airlines "messed up" planning their pilots' holiday leaves.
The budget airline said late last week that it will continue to cancel flights – 40-50 every day – for the next six weeks to accommodate the airline staff's scheduled vacations.
"We have messed up in the planning of pilot holidays and we're working hard to fix that," marketing officer Kenny Jacobs said in a BBC report.
Jacobs also said that passengers with bookings up to September 20 had been informed via email of their flight's cancellation status.
Ryanair has said that less than 2 percent of its flight would be cancelled, but that 2 percent can affect as many as 285,000 passengers.
This comes after the airline admitted that in the first half of this month, its punctuality had fallen below 80 percent.
Though these cuts are intended to fix the Irish-based airline's reliability, it has created a lot of social media backlash from passengers who have had their travel plans ruined by the airlines sudden widespread flight cancellations.
One tweeted out, "Thanks so much @Ryanair for cancelling our flight for tomorrow morning. I really appreciate the 24 hours notice that I can't go on holiday!"
And another said, "So we are in Kraków & #Ryanair cancel our flight home on Monday - what??? How are we supposed to get home?"
The passengers are entitled to refunds and rebooking, but that fact has done little assuage the affected passengers.