Royal Caribbean Takes on the Competition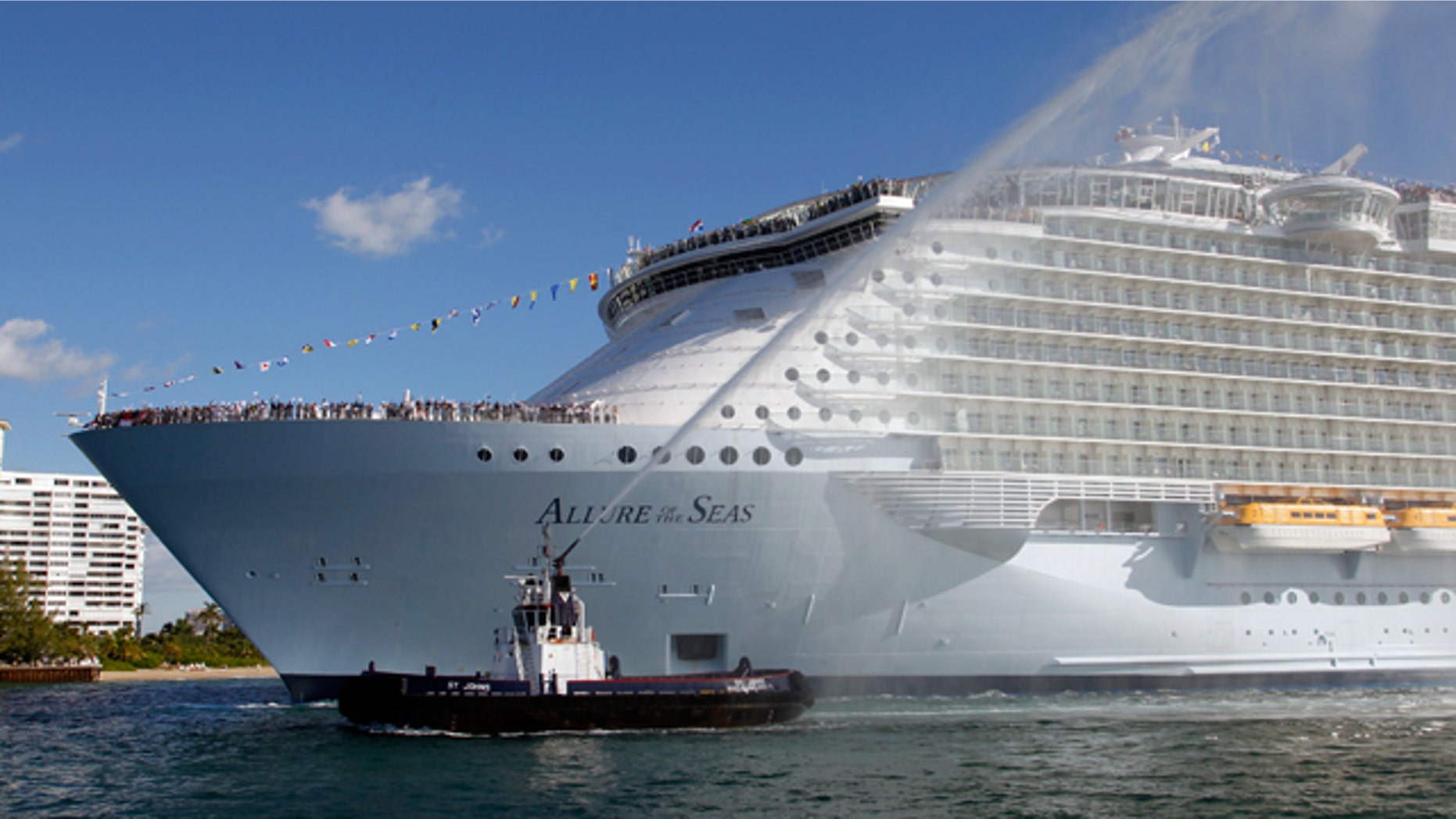 Not only does Royal Caribbean have one of the largest cruise ships in the world, the cruise operator owns the bragging rights to the most technologically-advanced ships in the industry.
But technical excellence is only one part of Royal Caribbean's formula for success. Building a recognizable brand that has been accepted internationally with very little differentiation ship to ship is another key to its success.
The cruise business is very competitive and Royal Caribbean is as scrappy as they come.
Lisa Bauer, senior vice president of hotel operations for the company, had some surprising comments on future developments by Royal Caribbean. Here's what she had to say:

FBN: Disney Cruise Line just launched a brand new vessel, its first since 1999, Disney Dream. Disney is a top entertainment company. How can Royal Caribbean compete with that?

Bauer: Our affiliation with DreamWorks Animation plays a big role in "Royal Advantage." So far we only have DreamWorks on Allure of the Seas, but it will be rolled out to the other three ships very soon, on Oasis in February and Freedom in March. DreamWorks will be a much bigger than most people realize. It includes shows in the AquaTheater and Ice Shows as well as 3D movies, character breakfasts and other character experiences. Best of all these activities are all free of charge.
FBN: Will you be adding DreamWorks production shows for the main showroom, like they have on Disney?

Bauer: No. We see Disney cruises more as a Disneyland experience, mostly for kids, while we want Royal Caribbean to have something for everyone and not let DreamWorks dominate the experience. We are focusing on Broadway-style shows in the main theaters, such as Hairspray on Oasis, Chicago the Musical on Allure and Saturday Night Fever coming to Freedom of the Seas very soon.

Note to readers:  Royal Caribbean will soon offer babysitting down to the age of just six months in its Royal Babies and Tots Nursery on all of its ships. I couldn't help thinking how that also competes with Disney.
Next, I asked Bauer about staterooms specifically for singles, which will be offered for the first time on Radiance of the Seas, a smaller ship built in 2001, that is about to go into dry dock for upgrades.

Bauer: That's right, we will only have three of them on Radiance, but we like the idea and in fact we are looking for space to add even more singles staterooms on upcoming upgrades to other ships in the fleet.

FBN: Does this mean Royal Caribbean is thinking of creating a complete singles program with a dedicated area similar to what NCL did on Norwegian Epic?

Bauer: Obviously we see singles as a strong potential market and we think NCL has done a terrific job with the singles program on Norwegian Epic. We are still exploring options, but we are plan to add three singles cabins to Radiance and possibly more to Splendor when it goes into dry dock, but we have not yet determined how many. It is a matter of availability of space. But we are definitely looking at the possibilities for a much bigger singles program on the next class of ships.

Note to readers: Norwegian Epic has 128 single "studio staterooms" sharing a common lounge for meeting and greeting, so adding just three singles cabins to Radiance of the Seas is a small start. But I was encouraged by the reference to the next class of ships currently in design at Royal Caribbean.
Details are scant as the new ships have not yet been formally announced, but we do know they will carry more people per square foot than current ships. "Yes, that kind of consolidation is the trend in the industry," Lisa affirmed. Efficiency is the name of the game as new ships must squeeze more return from each petrodollar.

FBN: Does this new focus on efficiency mean smaller itineraries?

Bauer: No, not necessarily. We know that the No.1 reason people book a cruise is the ports of call, but we are looking for wiggle room. Engines burn more fuel at top speeds, so if we find that only 5% of our guests care to reach a destination at 7:00 a.m. we might slow down and arrive at 8:00 a.m. It makes a big difference, but you won't find us slowing down to a crawl just to save fuel. Anyway, fuel is not the only place to find efficiency although it is an important one. There are also human efficiencies.

FBN: Since the Oasis-class ships have proven to be a huge success, why not build more?

Bauer: Well, we did, we built Allure of the Seas. But beyond that, well, they do cost $1.4 billion. Anyway, never say never. We just need to see where these ships are headed in the next few years.

FBN: As those ships age, will they get harder to maintain in the manner to which they have become accustomed?

Bauer: Actually, Oasis and Allure are incredibly efficient ships, and as we work on finding new efficiencies, which is now our primary focus, without hurting the customer experience, we feel they will become even more profitable.

CruiseMates Cruise Glossary

I started writing about stock market investing for Motley Fool in 1995, but previously I worked aboard cruise ships. I co-founded CruiseMates.com, the first cruise travel guide on the Internet in New York City in 1999. CruiseMates, one the Web's top cruise travel guides was acquired by Internet Brands (NASD: INET) in 2006. Once CEO, I am now the editor of CruiseMates – Paul Motter.