How to Avoid the European 'Tourist' Cruises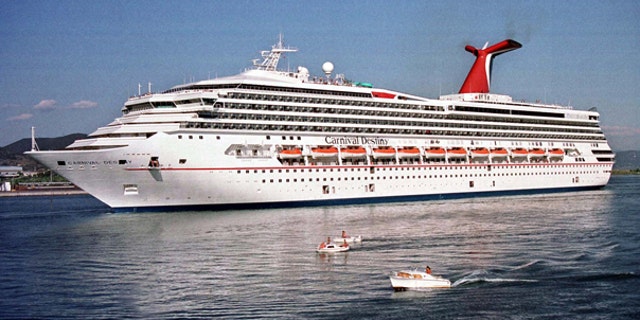 Cruising is one of the most efficient and convenient ways to see Europe. A cruise ship is essentially a floating hotel that moves every night, so after a long day of sightseeing, travelers can enjoy a delicious meal and a perfect night's sleep all within a short walking distance. And when they wake up the next morning, they're in a new destination.
A European trip has long been a once-in-a-lifetime event for most Americans, so the itineraries offered there by major cruise lines like Royal Caribbean (NYSE:RCL), Norwegian Cruise Line, Princess, Holland America, Celebrity and Carnival (NYSE:CCL) are jammed packed with as many historic and cultural sites as possible.
But cruising in Europe has changed--even on the U.S.-based lines just mentioned--because far more Europeans are boarding these lines than ever before. The increase in European cruisers is partly due to the new prevalence of English as the Lingua Franca for Europe, but also because American cruise ships are generally bigger and feature more fun activities than the older, smaller ships of European cruise lines like Pullmantur (Spanish-speaking) and Aida (German).
The proportion of Europeans cruising on U.S. ships can reach 50%, which is good news for cruise lines. European cruisers are highly-desirable customers: They get far more vacation time per year than Americans and they often spend that time tanning leisurely by the pool with plenty of wine, starting with lunch. They spend in euros, which is currently preferred over the dollar, and they are accustomed to mandatory service fees.
Should this heightened European onboard presence matter to Americans? Yes, since some major lines are revising their itineraries to appeal to European vacationers -- rather than to Americans seeking the historic and cultural highlights of Europe.
For example: Dolce far niente ("so sweet to do nothing") is a famous Italian saying to describe the Mediterranean lifestyle. They love to take in the sun (sometimes topless) with a cigarette and a glass of wine.
A Euro-centric itinerary spends 60% of the cruise at sea, and ports of call include resorts like St. Tropez or Cannes. Europeans don't mind sailing past big cities like Naples or Barcelona, but they savor an overnight in the island resort of Mallorca, known for its decadent nightlife for the European college crowd.
An American-style European cruise should feature a different port of call nearly every day - including Civitavecchia (for Rome), Piraeus (for Athens), Monte Carlo (for homage to Grace Kelly), Naples (for the ancient site of Pompeii), Venice, and Ephesus, site of the ancient biblical city in Turkey.
While Princess Cruises and Holland America Line continue to focus their European itineraries on American tastes, Royal Caribbean and NCL have catered more to Europeans--especially the ships the lines deployed to Europe year round.
By 2012, NCL will have two ships in Europe year round, Norwegian Jade and Norwegian Spirit. Royal Caribbean will have two -- Navigator of the Seas and Independence of the Seas.
Here is a typical Euro-centric itinerary on Royal Caribbean's Independence of the Seas:
Day 1: Sail from Southampton, U.K.
Day 2: sailing at sea
Day 3: sailing at sea
Day 4: Gibraltar
Day 5: Sailing at Sea
Day 6: Cannes, France
Day 7: Barcelona, Spain
Day 8: Mallorca (arrive at 8:00 a.m.)
Day 9: Mallorca (depart 7:00 p.m.)
Day 10: Alicante, Spain
Day 11: Sailing at sea
Day 12: Lisbon, Portugal
Day 13: Vigo, Spain
Day 14: sailing at sea
Day 15: return to Southampton.
There are five days at sea and only seven ports on a 15-day cruise. Passengers stay overnight in the European playground of Mallorca. Cannes, Alicante and Vigo are generally considered resort towns popular with European tourists. Most Americans have not heard of them.
Compare that to this American-centric 12-day cruise on Carnival Magic:
Day 1: Depart from Barcelona
Day 2: Monte Carlo
Day 3: Livorno, Italy (port for Florence and Pisa)
Day 4: Civitavecchia, Italy (port for Rome)
Day 5: Naples, Italy (port for the ancient Roman city of Pompeii)
Day 6: sailing at sea
Day 7: Dubrovnik, Croatia
Day 8: Venice, Italy (overnight)
Day 9: Venice, Italy
Day 10: day at sea
Day 11: sailing at sea
Day 12: Barcelona
Your choice of an European itinerary vs. an American intinerary depends upon your travel experience. If you expect to go to Europe several times, you might choose more exotic destinations. But most people want to see the best of the Mediterranean on one cruise, then go to the Atlantic coast for the next European cruise (for Edinburgh, Normandy, Amsterdam, Brussels and Mont St. Michel, for example). For a third European cruise, they might go to the Baltic Sea for Copenhagen, Berlin, Helsinki, Stockholm, Gdansk, and St. Petersburg, Russia.
While ports like Cannes and St. Tropez might sound exotic, they are typical of the "Riviera" beach towns in Spain, France and Italy where most shops (except restaurants) will close down between noon and 4:00 p.m. There is little of interest for American tourists in these resort towns unless they are there at night, or during a major event like the Cannes Film Festival or a yacht race in St. Tropez. But Europeans -- who generally don't care to shop -- are happy just for the bragging rights that they have been to those famous resort towns.
History -- from the Minoan, Hellenic and Roman Empires to the Crusades and the World Wars -- is the main reason most Americans visit Europe. But Europeans are very different. They grew up with this history and tend to view their ample vacation time as being more for leisure than intellectual enrichment.
If you are a shareholder, there is nothing wrong with these Euro-centric vacations they are very profitable for the cruise lines. But as an American tourist, study your cruise itinerary carefully and consult a travel agent and cruise web sites before you make your final decision.
Cruising 101
As always if you need to know more about cruising we urge you to consult our Cruising101 FAQ.
I started writing about stock market investing for Motley Fool in 1995, but previously I worked aboard cruise ships. I co-started CruiseMates.com, the first cruise travel guide on the Internet in New York City in 1999. CruiseMates, one the Web's top cruise travel guides was acquired by Internet Brands (NASD: INET) in 2006. Once CEO, I am now the editor of CruiseMates Paul Motter