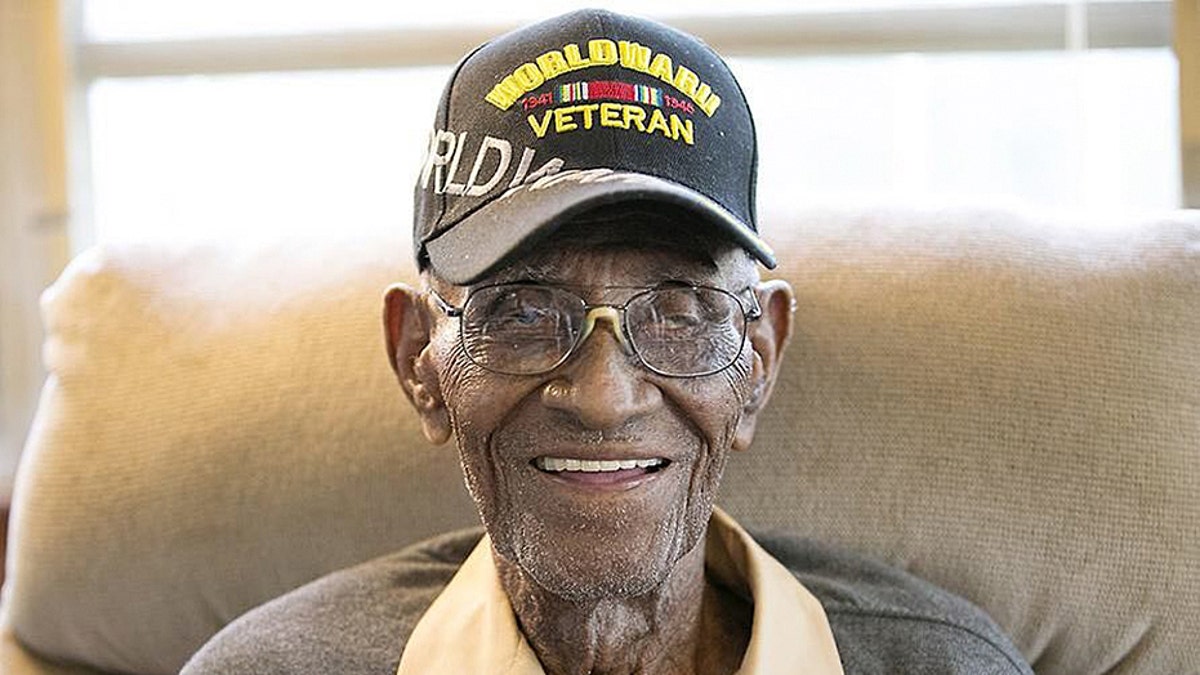 When you've made it to 112 years old, there's probably not much that surprises you.
But Richard Overton, the country's oldest WWII veteran and possibly third oldest man in the world, was given an early birthday present last week that he'll never forget.
MASTERS CHAMP PATRICK REED VISITS CHICK-FIL-A DRIVE-THRU IN HIS GREEN JACKET
On Saturday, Overton got to fly from his home in Austin, Texas to the nation's capital by private jet to tour the National Museum of African American History and Culture.
The trip came together after Overton mentioned to billionaire businessman and philanthropist friend Robert F. Smith how he'd like to visit the museum someday. Smith, who's donated $20 million to the museum, asked Overton, "What are you all doing this weekend?" and the next morning, the men were on their way, The Washington Post reports.
During his visit, Overton received a surprise call from retired four-star general and former secretary of state Colin L. Powell, who's on the museum's board and checked out the exhibit featuring Barack Obama, whom Overton has met a couple times.
The grandson of a slave, Overton served in the Army during WWII and fought in a segregated unit, according to Dallas News. He spent the remainder of his career working in furniture stores and later worked as a courier before retiring at 85.
He now spends most of his time hanging out on his "throne," what his cousin calls his front porch, where he meets with the regular stream of visitors who want to meet him.
FOLLOW US ON FACEBOOK FOR MORE FOX LIFESTYLE NEWS
As he approaches his 112th birthday on May 11, Overton told The Post the secret to his longevity is smoking cigars and drinking whiskey, which he still does to this day.