Boeing Finalizes $1.2B Order for Air Lease, Japanese Air Sets Routes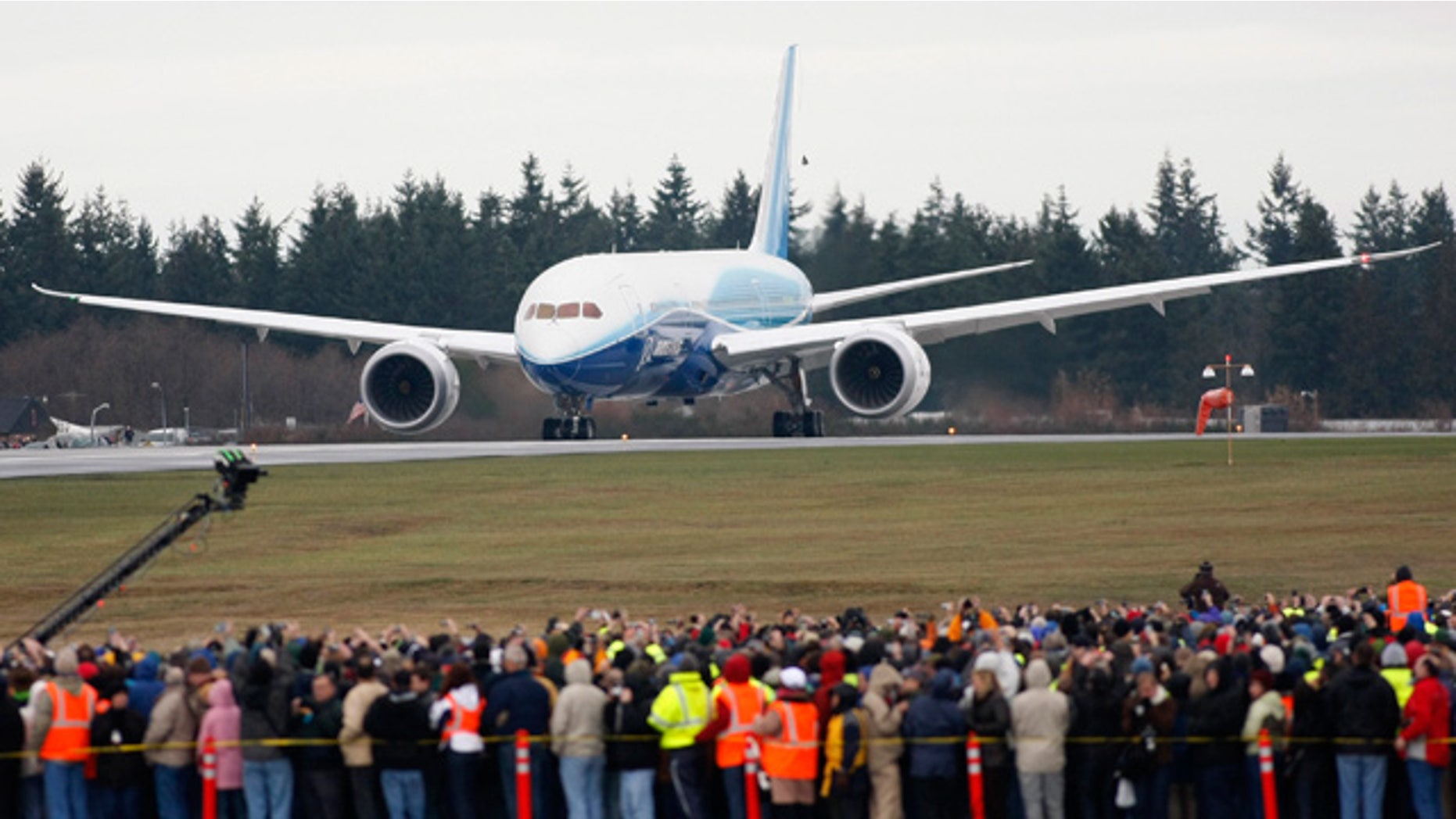 Boeing (NYSE:BA) and Air Lease Corp. have finalized an order for four 787-9 Dreamliners at a list-price value of more than $1.2 billion.
The order increases the total number of 787-9s on order to 279 airplanes from customers all over the world. The 787 Dreamliner family, including the 787-8 and 787-9, has accumulated a total of 825 orders.
The 787-9 Dreamliner is a slighter larger version of the 787-8 and will carry 250 to 290 passengers on routes of 8,000 to 8,500 nautical miles. The jet is more fuel-efficient than other Boeing families, using 20% less fuel than today's similarly sized planes, and travels at the same speed of the fastest wide-body airplanes currently on market. Boeing has also touted its spaciousness and other features for passengers.
"Air Lease Corporation's order helps establish the 787-9 Dreamliner in the leasing market [and] builds on the continued market success of this airplane," said Bill Collins, vice president of leasing sales for Boeing Commercial Airplanes.
Initially announced during the Paris Air Show in June, the latest order will join the 74 next-generation 737-800s and five 777-300 extended range airplanes that ALC currently has an order. List prices for aircraft are often subject to change as negotiations ensue.
Meanwhile, Japanese Air Lines announced on Thursday routes for its newly acquired Boeing 787, including routes to New Delhi, Moscow and Beijing starting in 2012.
The airline plans to use the new aircraft for several international destinations it already serves with "medium-sized demand and a high percentage of business travelers," according to a report by the Associated Press, citing Japanese Airlines president Masaru Onishi.
Those routes will be added to an earlier announced nonstop long-distance route from Narita Airport to Boston beginning on April 22.